In 1902 there were exactly four Packard Model G automobiles made, and today only one of those four still exists. The Model G represents the end of an era for Packard, and the beginning of a new one. The first era for Packard began in 1899 and would be over by 1903. The company was originally established as the Ohio Automobile Company by James Ward Packard and his brother William Doud Packard, along with an investor named George Lewis Weiss. The Chief Engineer at the company was William A. Hatcher who left at the beginning of 1903. Hatcher's departure marks the end of the first era for Packard and their entry into a new era beginning with their first four cylinder models. From 1899-1903 the first designs from Packard, the models A,B,C, and F, were all powered by single cylinder engines with the engine placed under the driver's seat. The Model G however was to be a significantly larger vehicle, tipping the scales at 4,000lb, and so it needed a larger capacity engine. This was created by taking two of the 183.8 cu. in. single cylinder engines as had been used in the Models C and F, and mounting them together in a horizontally opposed configuration using a common crankshaft. Carburettors were Longuemar float-feed, one per cylinder.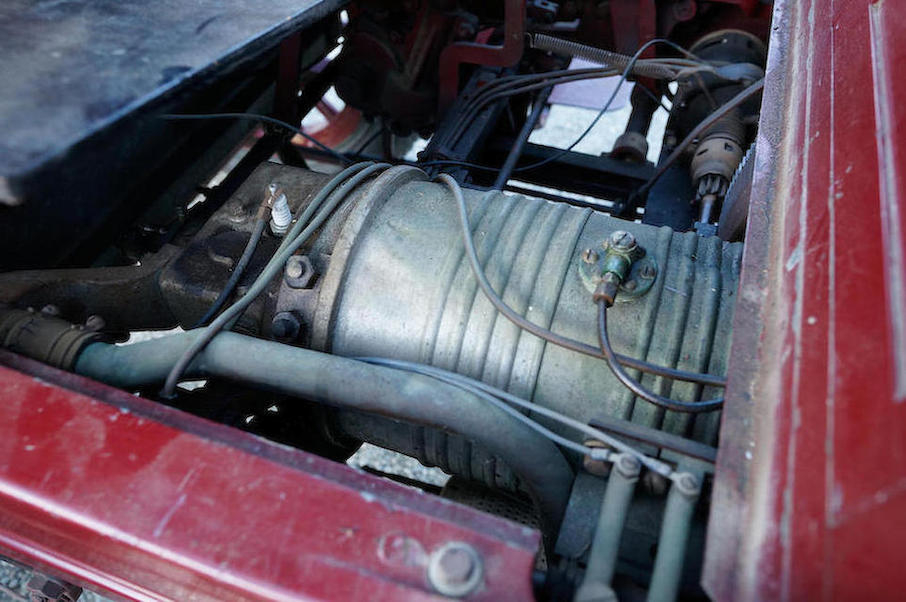 The horizontally opposed 367 cu. in. twin cylinder engine with its impressively large 6″ bore and 6½" stroke, was mounted longitudinally just like on a BMW R Series motorcycle, with each cylinder sitting under the driver and front passenger seats. So this was a true mid-engine automobile. Using the old formula for calculating horsepower this was a 24hp engine and it was connected to a three speed sliding gear transmission driving the rear wheels via a chain drive connected to the rear differential.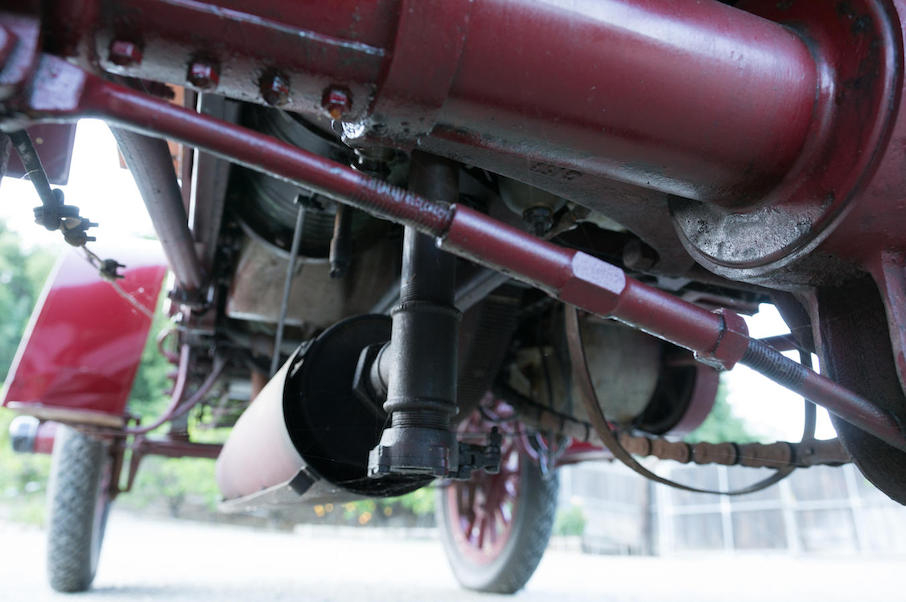 The Packard Model G was built on a pressed steel chassis and had a wheelbase of 91″ with a track of 56″. Coachwork was built of wood using the technology common for that era whilst the fenders were made of aluminum making them more corrosion resistant and likely to last. This was an expensive vehicle and so it was built to last. In order to ensure rugged reliability the Model G was mounted on non-removable artillery type wheels with protruding well engineered hubs. These wheels were fitted with 36″x4½" pneumatic tires.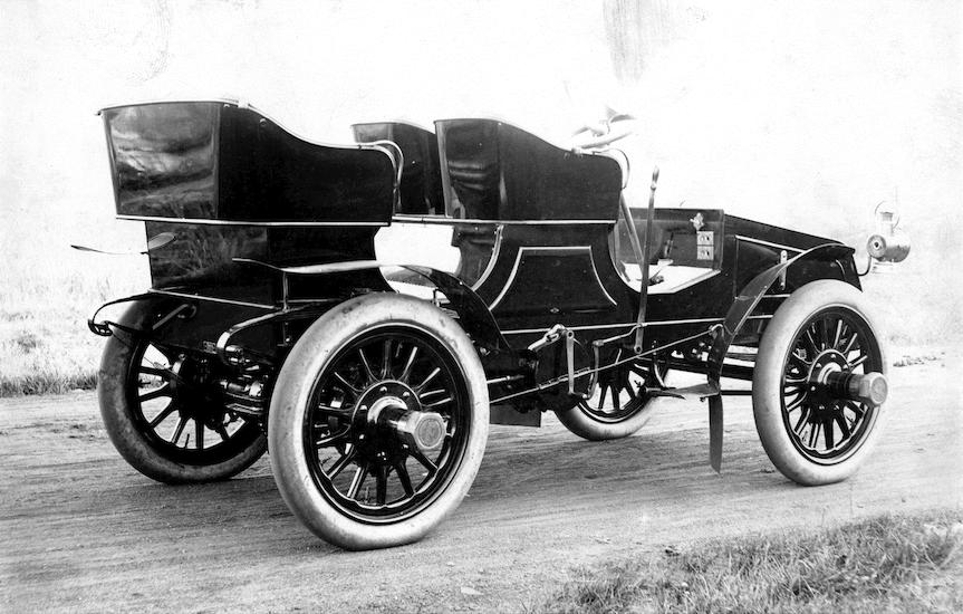 The radiator for the big twin engine was mounted at the front of the vehicle further adding to the "built like a tank" look of the vehicle. Seating capacity and layout varied from model to model, and with only four Model G's built each one is quite unique. This last surviving Model G has twin front seats, and twin rear seats combined with longitudinally mounted bench seats. Seating can be as shown in the picture above as a conventional four seater. There was also an eight seat Tonneau model.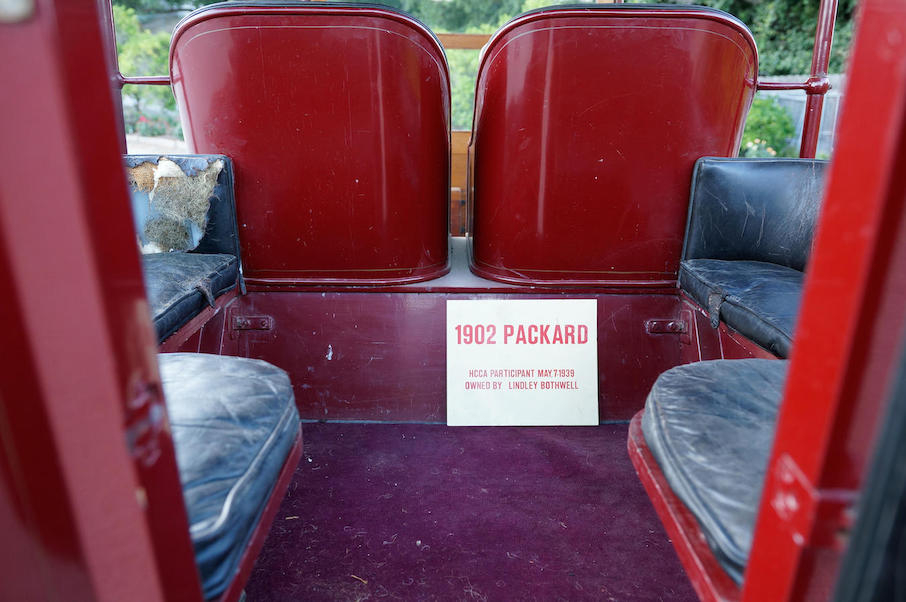 In its original form the Packard Model G was started by a crank handle which was inserted at the side of the vehicle. This must have required a degree of fitness and skill to manually crank and start an engine of that size, so this last surviving Model G has been fitted with an electric starter.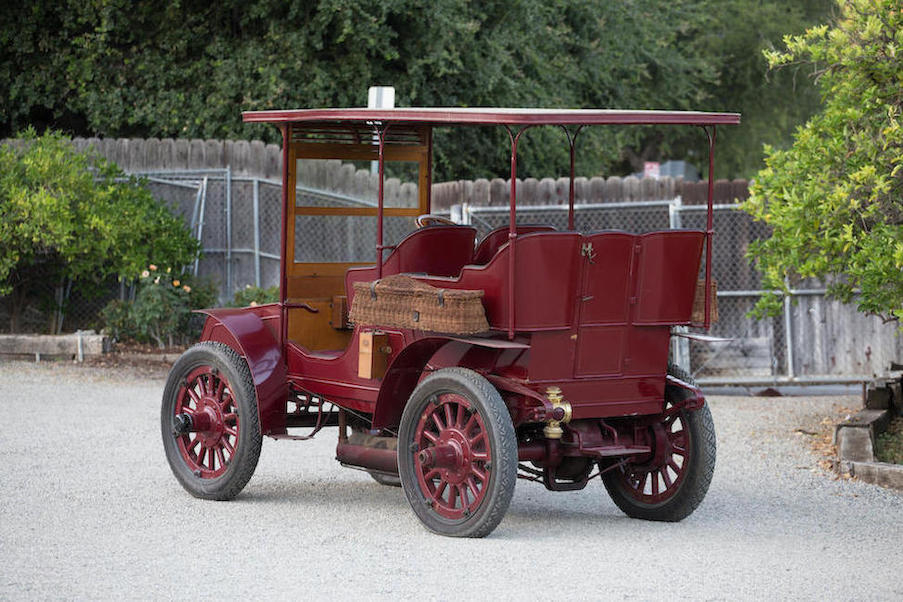 The dark red 1902 Packard Model G in our photos is the only one still known to exist. It has been in the collection of Lindley Bothwell since he purchased it in the early 1940's. The car was damaged in a fire in 1949 and was quite badly damaged. Lindley Bothwell had the car restored by Otto Timm who ensured he kept the car as faithful to the original as possible.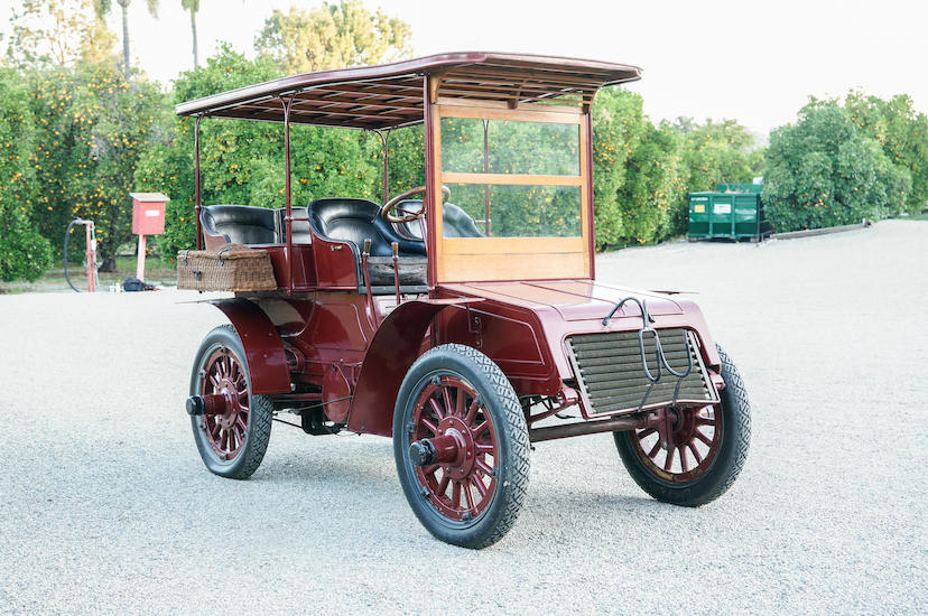 The dark red Packard Model G Surrey in our photographs is coming up for sale by Bonhams at their The Bothwell Collection auction to be held at the Bothwell Ranch, Los Angeles, on November 11th, 2017.
You will find the sale page for this unique example of the first era of Packard automobiles if you click here.
As the only known survivor of a total production run of four automobiles, and as the only twin cylinder Packard automobile made, this is an important car for a collector of Packard automobiles. It also happens to have a great deal of personality.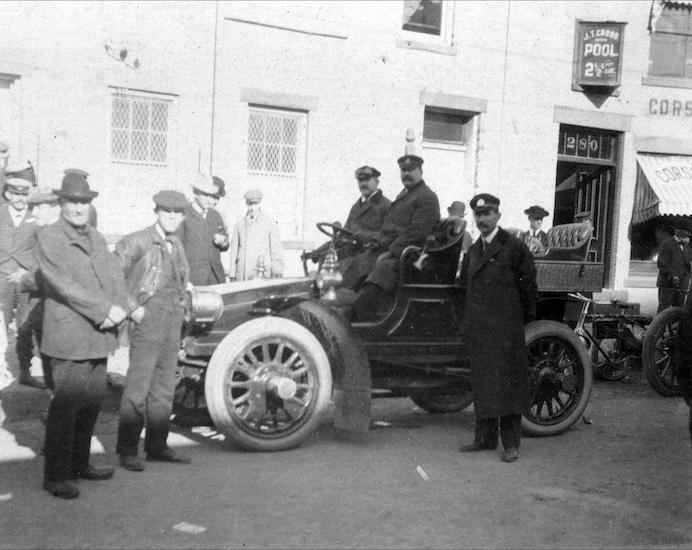 (All pictures courtesy Bonhams).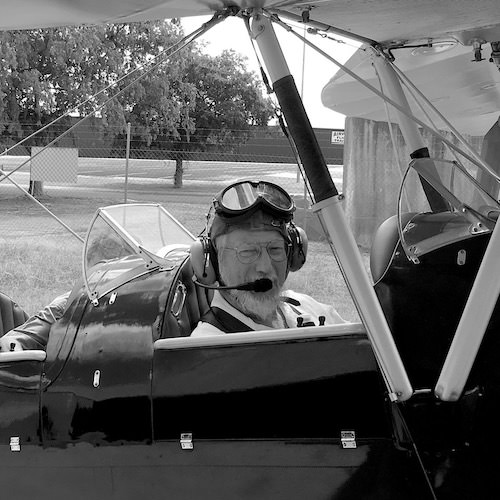 Jon Branch is the founder and senior editor of Revivaler and has written a significant number of articles for various publications including official Buying Guides for eBay, classic car articles for Hagerty, magazine articles for both the Australian Shooters Journal and the Australian Shooter, and he's a long time contributor to Silodrome.
Jon has done radio, television, magazine and newspaper interviews on various issues, and has traveled extensively, having lived in Britain, Australia, China and Hong Kong. His travels have taken him to Indonesia, Israel, Italy, Japan and a number of other countries. He has studied the Japanese sword arts and has a long history of involvement in the shooting sports, which has included authoring submissions to government on various firearms related issues and assisting in the design and establishment of shooting ranges.