R.B. Rodda were a retailer of fireams and equipment for people in the services of the British Empire. They were not actually a gun maker but a retailer of quality firearms made by others such as W. & C. Scott. They were somewhat like the Army & Navy Store but with a more upper crust pedigree. Firearms marked R.B. Rodda can range from a humble Martini action sporting rifle up to a top quality double rifle, and the company retailed swords for officers and other essential equipment for the army and other colonial personnel.
R.B. Rodda had shops in Birmingham and in Calcutta in India. Some of their guns are marked R.B. Rodda, London although I know of no London address attributed to the company.
Rodda's quality control on the firearms they sold was second to none and the guns that bear their name are invariably excellent. The few that I've handled have been guns I would have happily opened my wallet for had it contained enough fresh crispy banknotes for the purchase.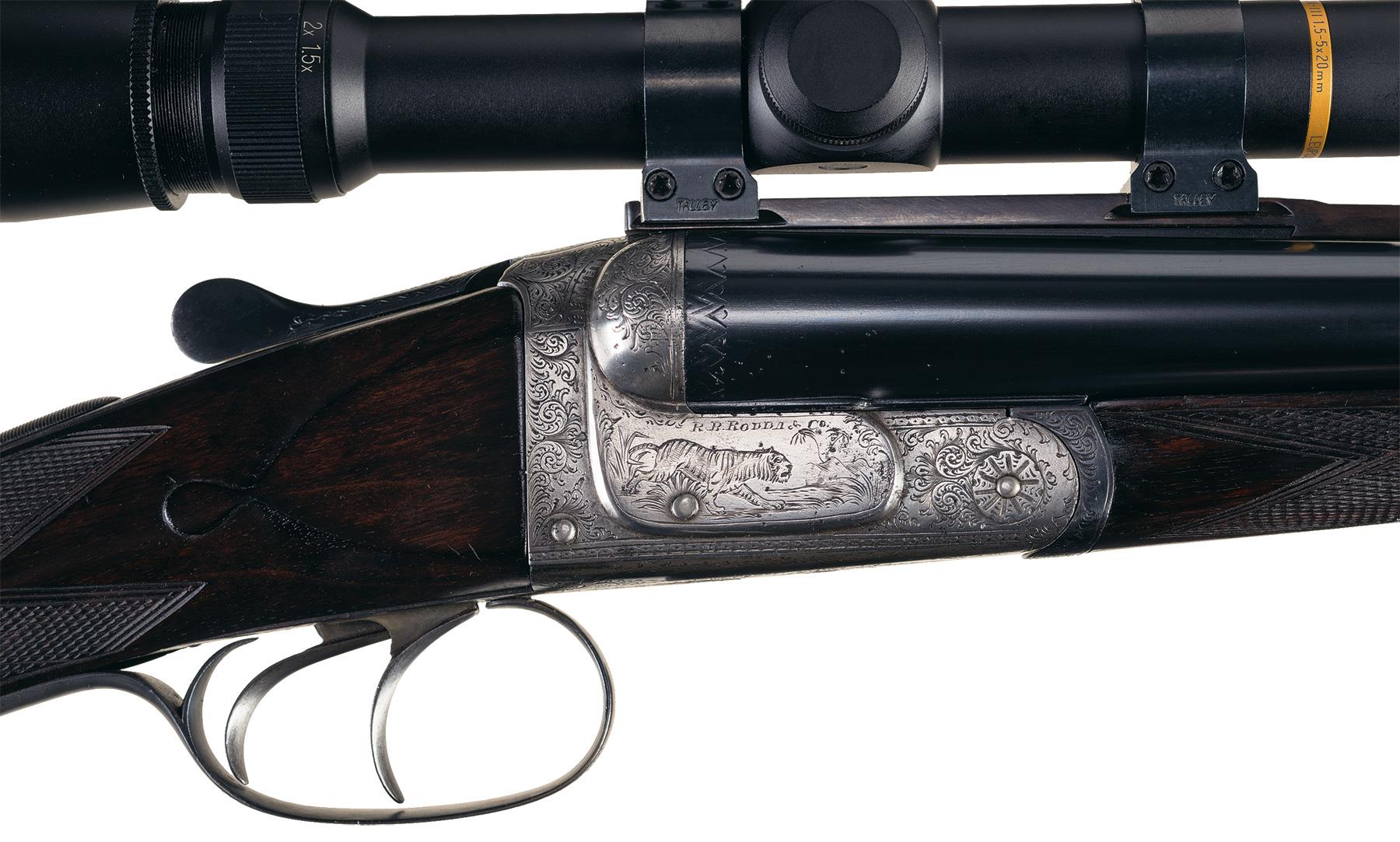 The R.B. Rodda double rifle in our pictures is a nice example having been completely re-finished. The rifle wears a Leupold 1.5-5x20mm rifle-scope in Talley rings. Although the Talley rings are fitted with screws they look to be the double lever detachable type and it would almost certainly be easy enough to obtain and install the double levers. I have a set of these Talley mounts on a Winchester Model 70 Super Grade and they came with both the levers and screws so the owner can interchange to whichever they prefer. The Talley rings are mounted on the original quarter rib for the express sight so it looks like the quarter rib was professionally grooved for this fitting.

The rifle is Nitro proofed and is marked "FOR CORDITE .450/400 3″ CASE." on the barrels and "CORDITE 55-400 MAX/400EX." on the barrel flats. So the caliber is 450/400 Nitro Express 3″. This is a caliber that has had a bit of a resurgence of popularity in recent years and it is listed in both the Hornady and Barnes reloading manuals amongst others. Although it is not as high velocity as the .375 Holland & Holland Magnum the 450/400 3″ Nitro Express sends a 400grain .410″ diameter bullet downrange at a tad over 2000fps so it is certainly on a par with it in terms of power and is arguably slightly more powerful as it uses a heavier bullet of slightly larger diameter. The Hornady Handbook of Cartridge Reloading 9th Edition describes the 450/400 Nitro Express 3″ as "One of the easiest to shoot, most well balanced dangerous game cartridges ever devised." One of the cartridge's greatest proponents was the late John "Pondoro" Taylor, author of the book "African Rifles and Cartridges" and that recommendation coming from a professional hunter of Taylor's experience and expertise is high recommendation indeed. (If you don't have a copy of Taylor's book and you are interested in African hunting you should really drop lots of un-subtle hints to loved ones who might buy you one this Christmas).
This rifle is coming up for sale by Rock Island Auction in their Premiere Firearms Auction to be held over 2nd, 3rd and 4th December 2016.
You will find the sale page for this very nice classic double rifle if you click here.
Rock Island Auction's estimate for the likely sale price of this rifle is in the range USD$5,500-USD$8,500 so this is an affordable classic double rifle and one that is not too valuable to take hunting whether it be for a brown bear hunt, moose, or a trip to Africa for a buffalo or other dangerous game. The 450/400 Nitro Express 3″ is not overpowered for the likes of Sambar deer down in Australia as long as suitable expanding bullets are used.
This is an attractive rifle with a good pedigree chambered for an easy to shoot and quite flexible cartridge. The fact that it has a quarter rib grooved for Talley rings is an added bonus.

(All pictures courtesy Rock Island Auction).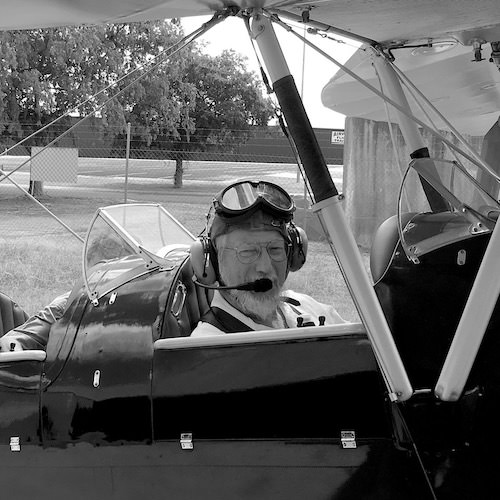 Jon Branch is the founder and senior editor of Revivaler and has written a significant number of articles for various publications including official Buying Guides for eBay, classic car articles for Hagerty, magazine articles for both the Australian Shooters Journal and the Australian Shooter, and he's a long time contributor to Silodrome.
Jon has done radio, television, magazine and newspaper interviews on various issues, and has traveled extensively, having lived in Britain, Australia, China and Hong Kong. His travels have taken him to Indonesia, Israel, Italy, Japan and a number of other countries. He has studied the Japanese sword arts and has a long history of involvement in the shooting sports, which has included authoring submissions to government on various firearms related issues and assisting in the design and establishment of shooting ranges.