This Rolls-Royce 40/50hp was owned by Hollywood director Josef von Sternberg who purchased it in 1929. The following year, 1930, von Sternberg welcomed German actress Marlene Dietrich to Hollywood where he would present her with a Rolls-Royce of her own finished in green metalflake paintwork, the flakes of metal in the paint being gold.
You will find our Revivaler post on that car if you click here.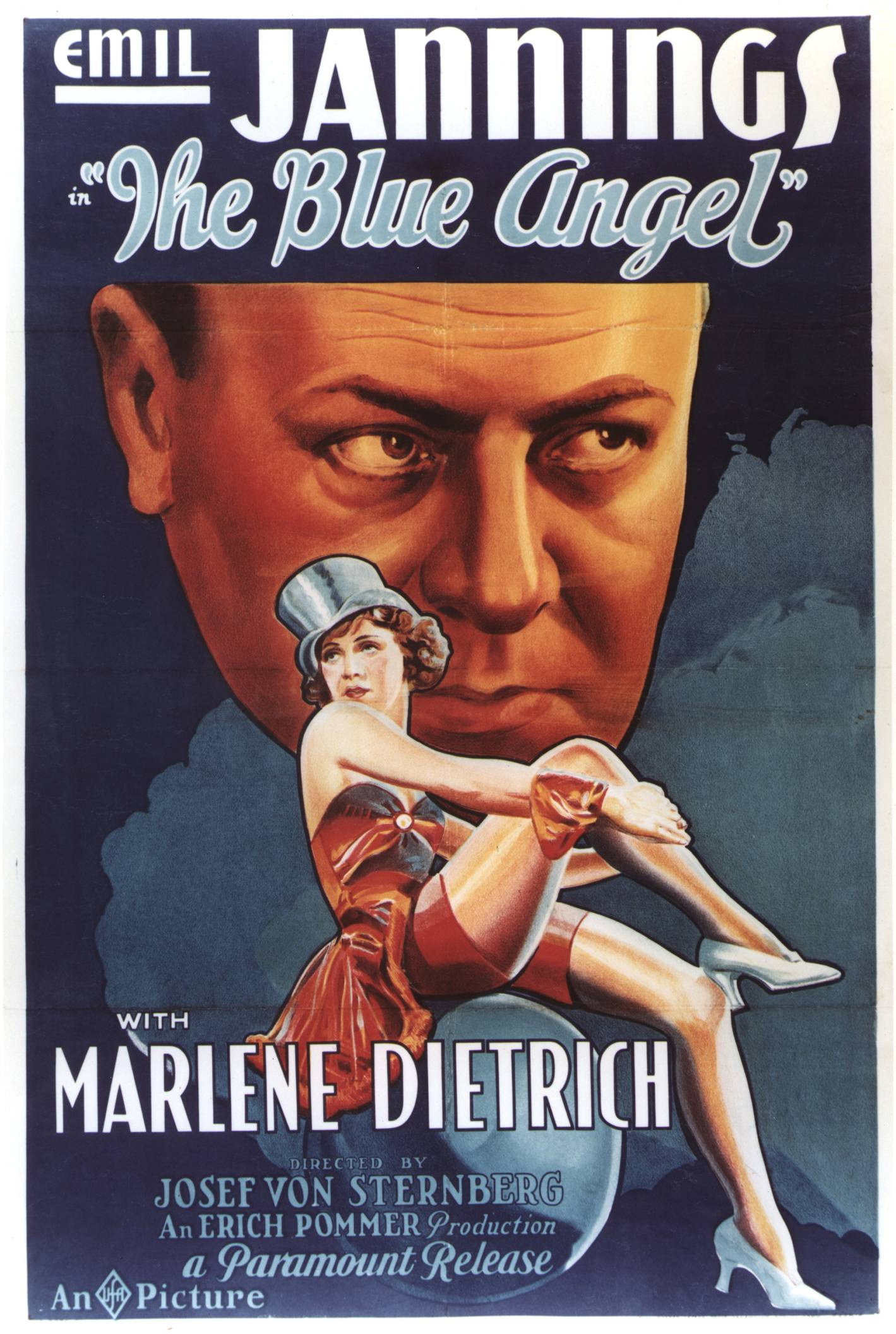 Whilst this car was in Josef von Sternberg's ownership it wore different coachwork, that of a Stratford Convertible Coupé by Brewster. Josef von Sternberg sold the car in 1932 however and a Los Angeles dealer who purchased it decided to have the coachwork refreshed into a slightly different style. So he had the car's current Piccadilly Roadster bodywork installed to give the car a more unique look. The re-styling caught the eye of another Hollywood figure, that of Oliver H P Garrett, a screenwriter who is most famous for his work in collaboration with Joseph L Mankiewicz to create the screenplay for "Manhattan Melodrama" which was released in 1934. Garrett and Mankiewicz shared an Oscar for Best Screenplay for that movie.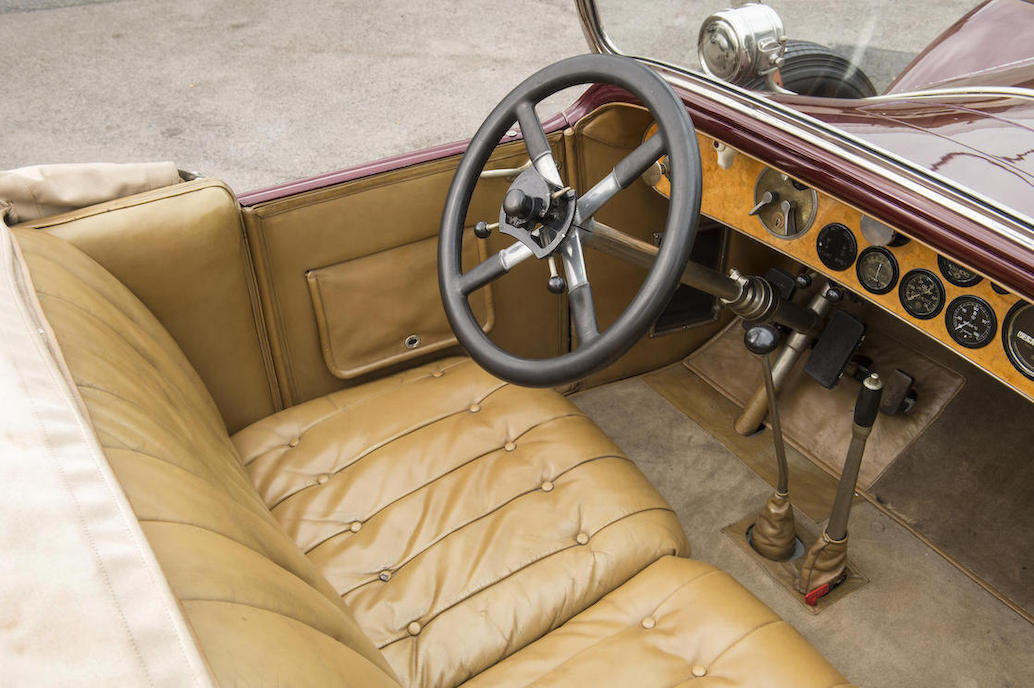 Oliver H.P. Garrett took delivery of this car at Paramount pictures and as it had previously been owned by Josef von Sternberg it was in a sense like a lady coming home, but wearing a different outfit.
The 40/50hp Rolls-Royce Silver Ghost chassis design goes all the way back to the London Motor Show of 1906 and was in regular production up until 1926. The chassis and engine underwent various improvements during production and were even used to create the Rolls-Royce Armored Cars of the First and Second World Wars. The 40/50hp Rolls-Royce Silver Ghost was also the car T.E. Lawrence (a.k.a. Lawrence of Arabia) used in his desert campaigns against the Ottoman Empire during the First World War.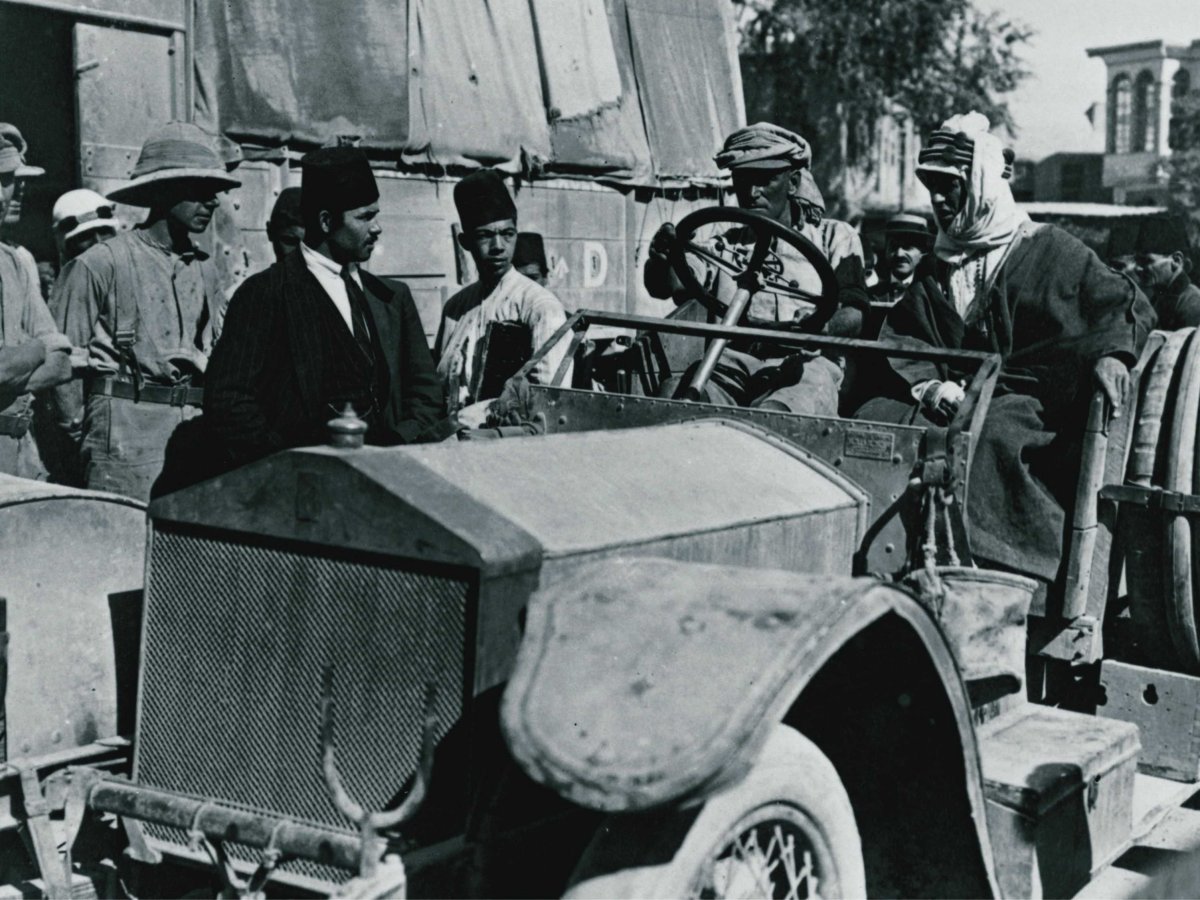 So the Rolls-Royce 40/50hp Silver Ghost was a car that did not just take part in movie dramas, it took part in real life dramas as well. They were built to be "The best car in the world" and they lived up to that reputation.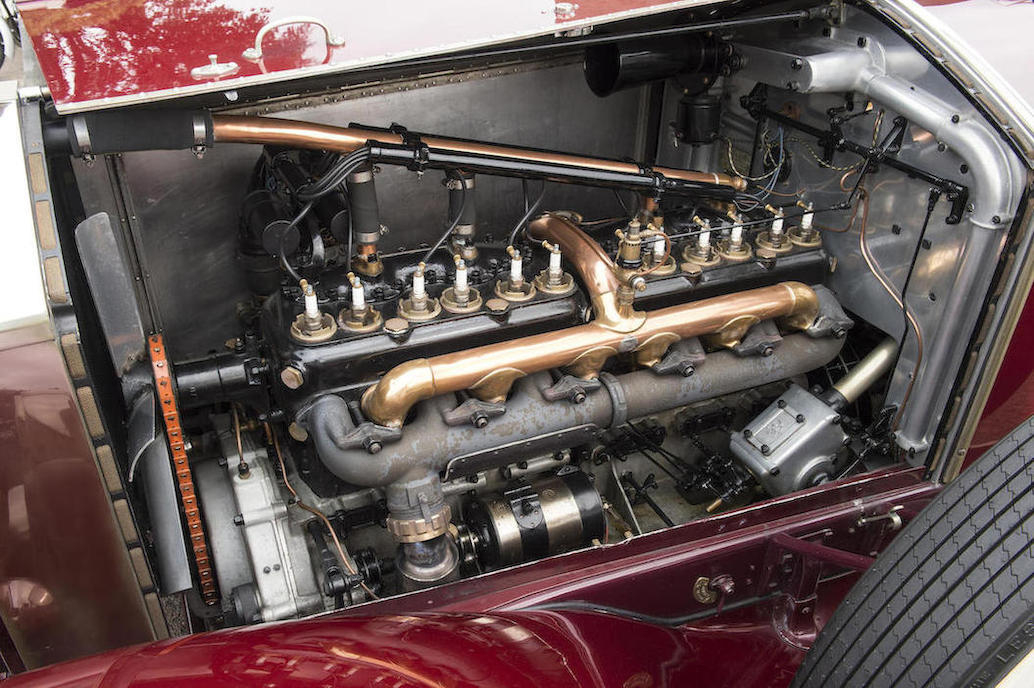 The Rolls-Royce 40/50hp is a car with a superb pedigree and they have featured in some of the most momentous events in world history and have been owned and used by larger than life characters both in the world of entertainment and in the real world. The Rolls-Royce 40/50hp is the car that made the name Rolls-Royce world famous.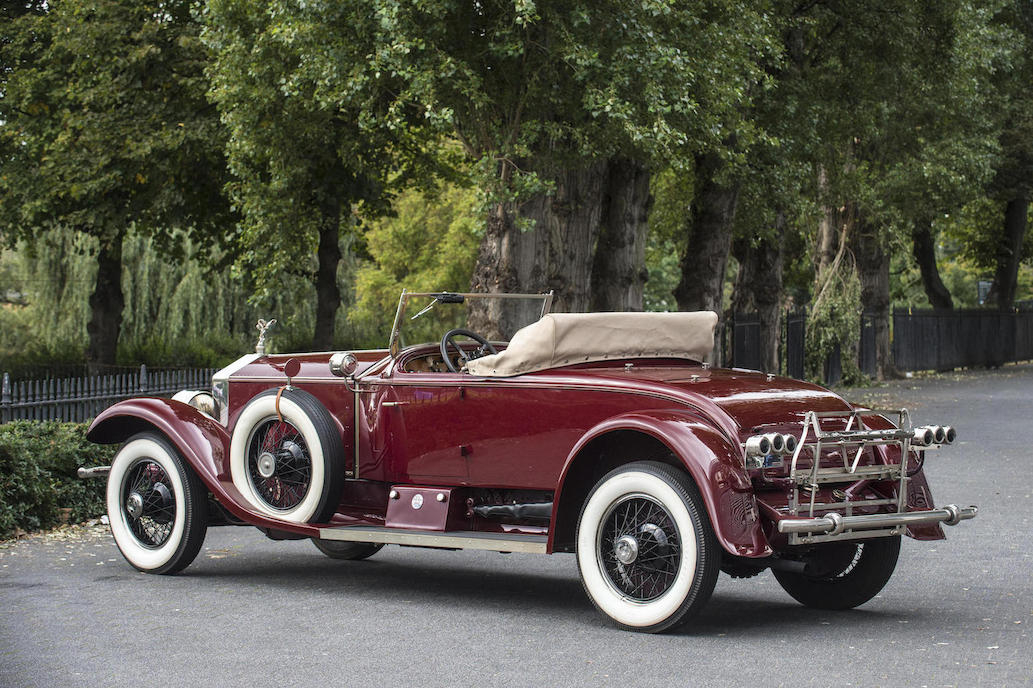 The "Reuter Red" 1926 Rolls-Royce 40/50hp Silver Ghost Piccadilly Roadster featured in our photographs is a beautiful example of one of these cars from its final year of production and thus in its most refined form.
This car was sold to Rolls-Royce collector Robert Atwell of Kerrville, Texas, in the late sixties and he sent the car to Reuter Coach Works of New York for restoration. It was during that work that the car was painted in its "Reuter Red" color scheme. so this car has a forty year old restoration but still looks fresh as if it had been restored far more recently – the sign of a high quality restoration job.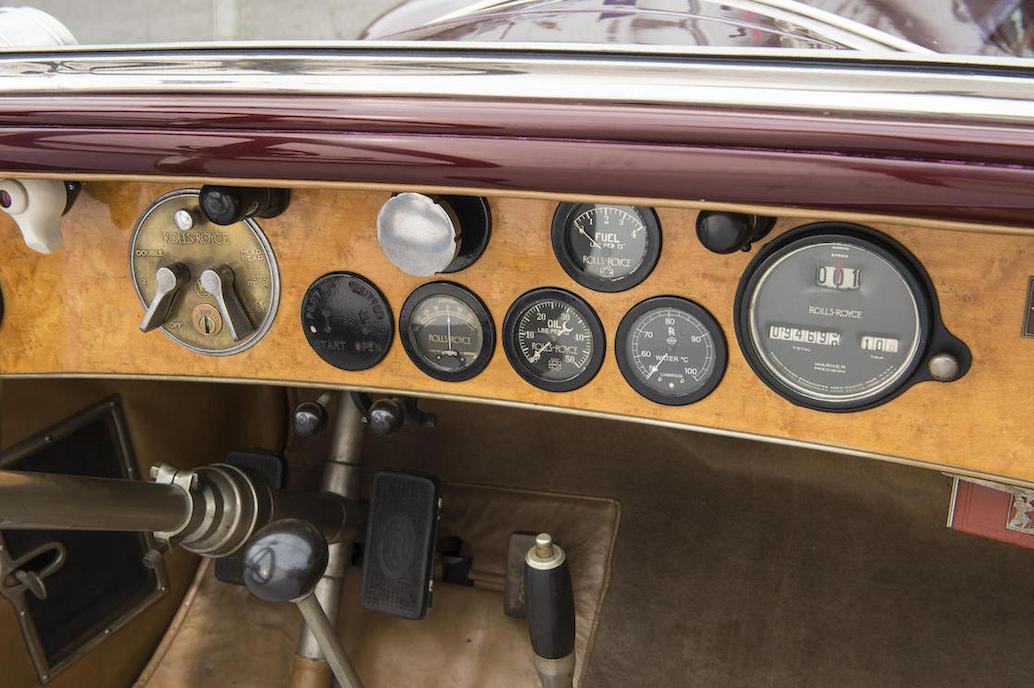 In more recent times this car passed into the ownership of Belgian collector Andre Plasch who sent the car to Wildae Restorations of Braunton, North Devon for a complete mechanical overhaul. So this car is both beautifully restored in its bodywork and interior but also has been brought up to top operating condition mechanically.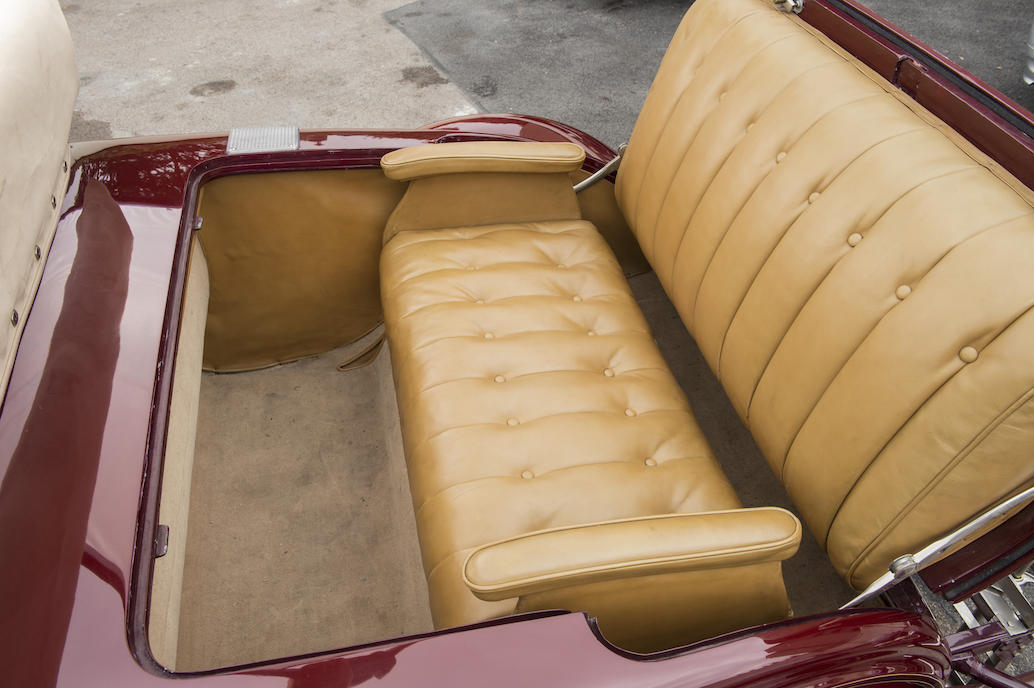 This car is coming up for auction by Bonhams at their December Sale to be held at London, Olympia on 7th December 2016.
You will find the sale page for this car with further details if you click here.
The sale price for this car is expected to be in the range £250,000 – £280,000
This is an opportunity to purchase a classic Rolls-Royce 40/50hp Silver Ghost with unusual coachwork that has been owned by notable Hollywood personalities.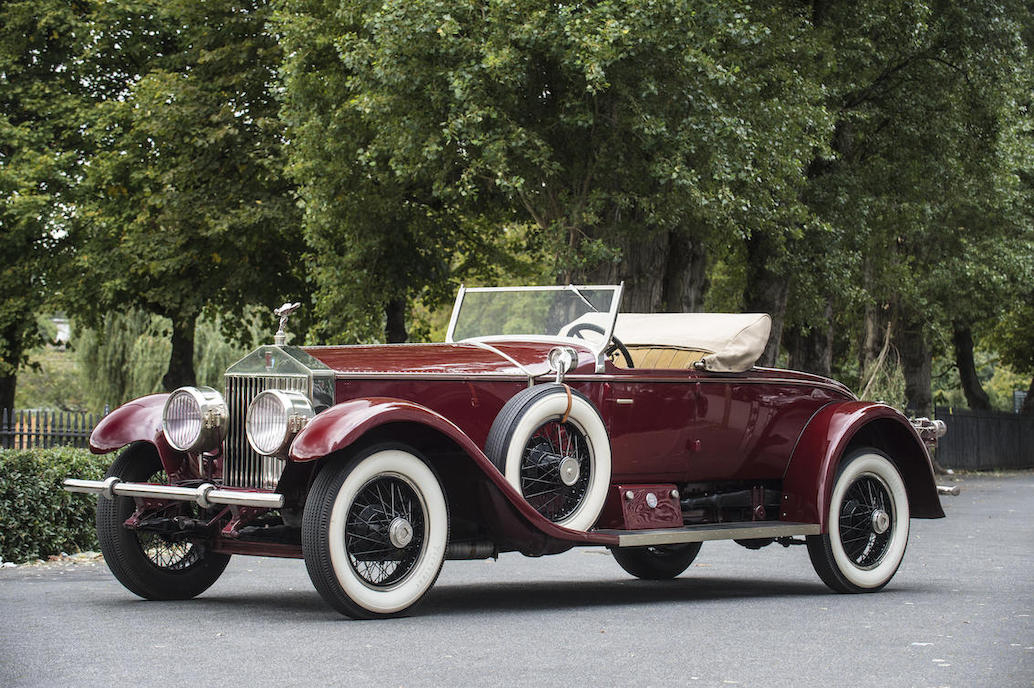 (All pictures courtesy Bonhams unless otherwise marked).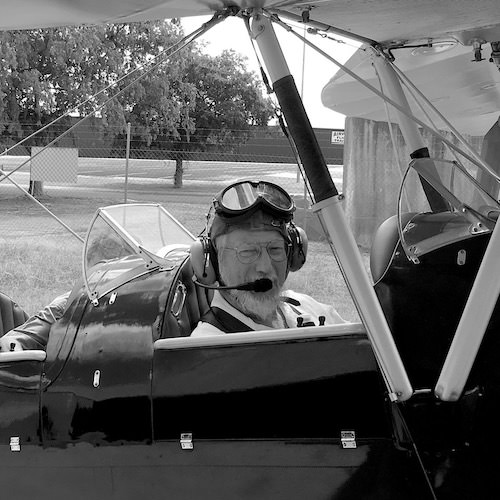 Jon Branch is the founder and senior editor of Revivaler and has written a significant number of articles for various publications including official Buying Guides for eBay, classic car articles for Hagerty, magazine articles for both the Australian Shooters Journal and the Australian Shooter, and he's a long time contributor to Silodrome.
Jon has done radio, television, magazine and newspaper interviews on various issues, and has traveled extensively, having lived in Britain, Australia, China and Hong Kong. His travels have taken him to Indonesia, Israel, Italy, Japan and a number of other countries. He has studied the Japanese sword arts and has a long history of involvement in the shooting sports, which has included authoring submissions to government on various firearms related issues and assisting in the design and establishment of shooting ranges.