Roger Rule is the author of what is perhaps the definitive book on "The Rifleman's Rifle" the Winchester Model 70 1936-1963. Not only that but he has had a life career that has included service with the US Army as an infantry airborne officer, and the setting up of a number of successful businesses including work in real estate, an airline, and in retirement housing. Roger has written a number of books both on rifles, especially the Winchester Model 70, and on business and business strategies.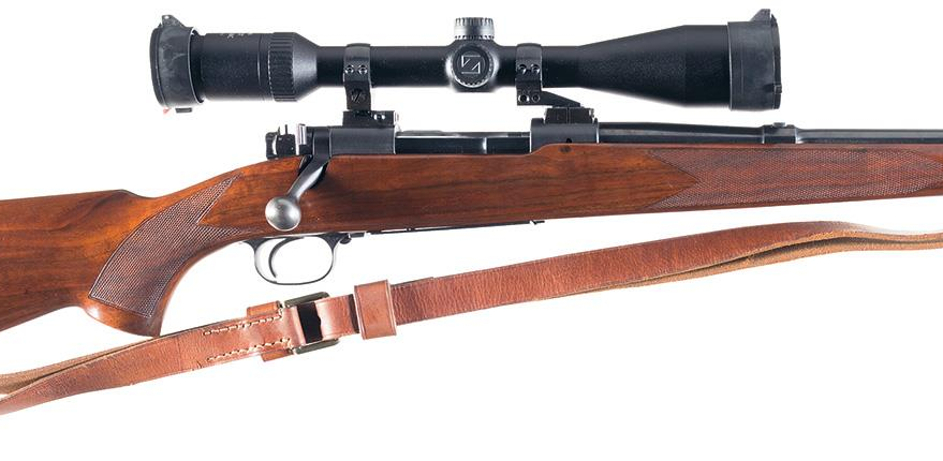 As a man who had the opportunity to try a great many rifles; Roger Rule settled on the Winchester Model 70 pre-64 as his favorite and as his businesses flourished he was able to amass a nice collection of Pre-64 Model 70's. There are many of us who are of the opinion that the Winchester Model 70 is "The rifleman's rifle" as Winchester claim and if we were reduced to having just one rifle in the world then it would be a Model 70; about the only decision we would have to make would be the specific model and caliber.
Roger Rule's personal favorite hunting rifle was his 1947 vintage #67888 which was chambered in .270 Winchester, one of the best general purpose hunting cartridges. This rifle was originally fitted with the older style transitional Winchester safety catch which Roger Rule subsequently upgraded to the Type III three positional safety. Other upgrades to the rifle have included the removal of the original Lyman 48WJS aperture sight and the fitting of a telescopic sight. The first rifle-scope fitted to the rifle was a Bausch & Lomb Balvar 8B in Redfield Jr. mounts; this would have been a top combination back at that time. Later the rifle-scope was upgraded again the next time to the Zeiss Conquest 4.5-14×44 MX that it currently wears in German Ernst Apel Werke (EAW) quick detachable mounts.

This desirable collector's rifle is coming up for auction by Rock Island Auction on June 24th, 2017. Rock Island Auction list the condition of this rifle as follows: "NB – EXCELLENT: near new condition 95% – 98%, used but little, no noticeable marring of wood or metal, bluing near perfect (some wear at muzzle or sharp edges can be expected).
WW – WOOD IS WORSE FOR THE PERCENT FINISH RATING GIVEN"
You will find the sale page for this rifle if you click here.
Roger Rule's own description of this rifle is set out in the letter that accompanies it.
Roger Rule's book "The Rifleman's Rifle: Winchester's Model 70, 1936-1963" is a must have for any collector of Model 70 rifles. You can find it both new and used on Amazon if you click here.
Roger Rule also has his own web page which you can find if you click here.
Roger's YouTube channel is called "Special Guns with Roger Rule" and you will find Episode 1, on the Winchester Model 70 below.
(All pictures courtesy Rock Island Auction).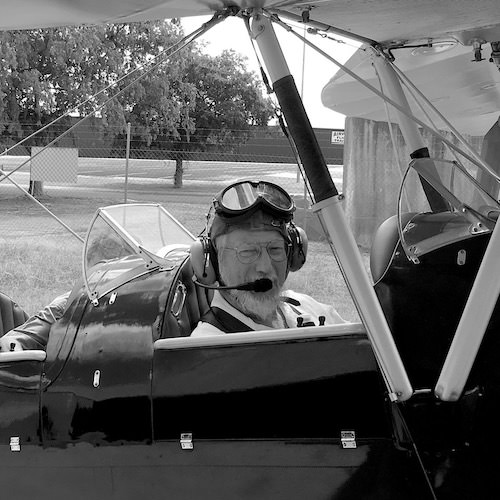 Jon Branch is the founder and senior editor of Revivaler and has written a significant number of articles for various publications including official Buying Guides for eBay, classic car articles for Hagerty, magazine articles for both the Australian Shooters Journal and the Australian Shooter, and he's a long time contributor to Silodrome.
Jon has done radio, television, magazine and newspaper interviews on various issues, and has traveled extensively, having lived in Britain, Australia, China and Hong Kong. His travels have taken him to Indonesia, Israel, Italy, Japan and a number of other countries. He has studied the Japanese sword arts and has a long history of involvement in the shooting sports, which has included authoring submissions to government on various firearms related issues and assisting in the design and establishment of shooting ranges.