As a base car for creating a custom car that will be a head turner there are few that can match Raymond Loewy's design of the Studebaker Starlight coupé. This five passenger two door car with it's styling that makes it look like it's doing a hundred miles per hour even when it's parked was controversial when released, but like all Loewy's designs it stands the test of time.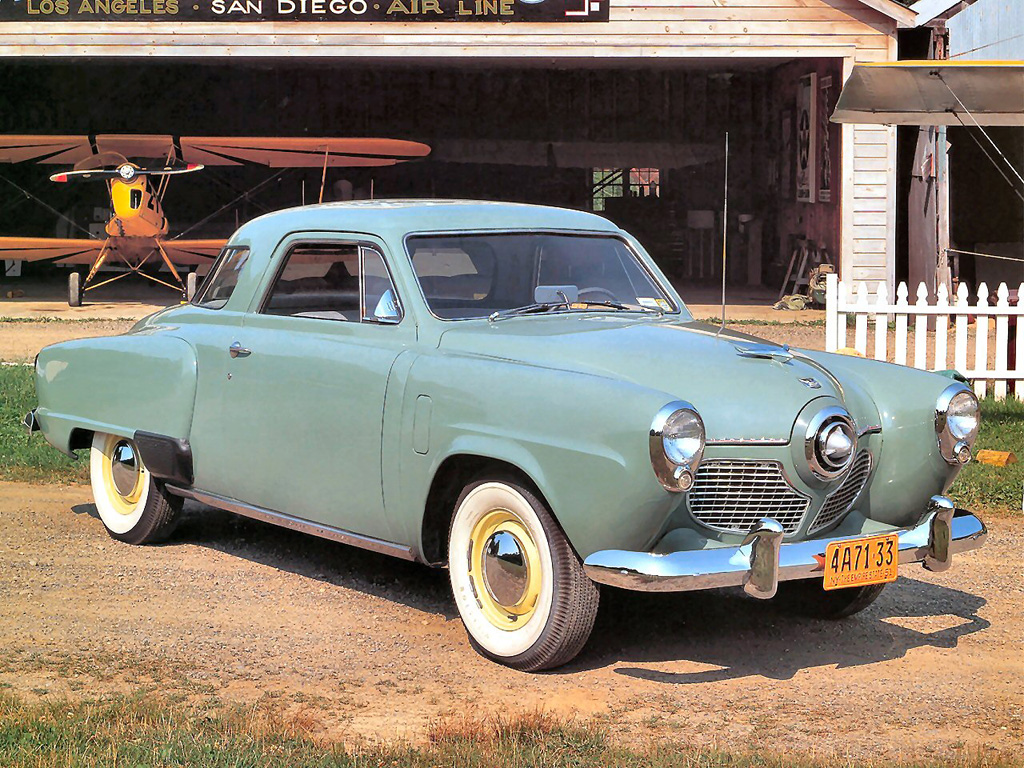 Raymond Loewy was a designer not only of cars but even of railway locomotives. When the New York Central Railroad came out with their new Henry Dreyfuss streamlined locomotives for their New York to Chicago train the Twentieth Century Limited the New York Central's main competitor could not just do nothing. So they approached Raymond Loewy to create something startling for them. He did, and the locomotive he designed looks modern and impressive even today. It is one of the iconic Art Deco steam locomotives of the twentieth century.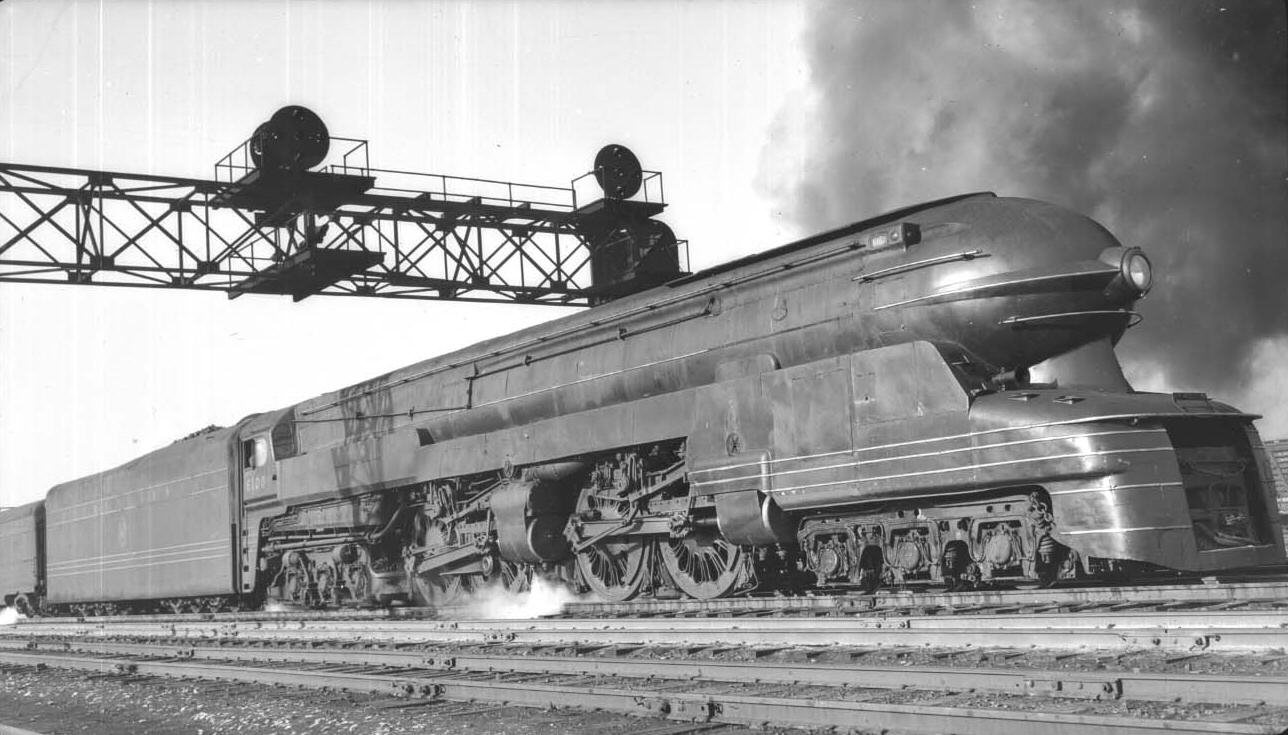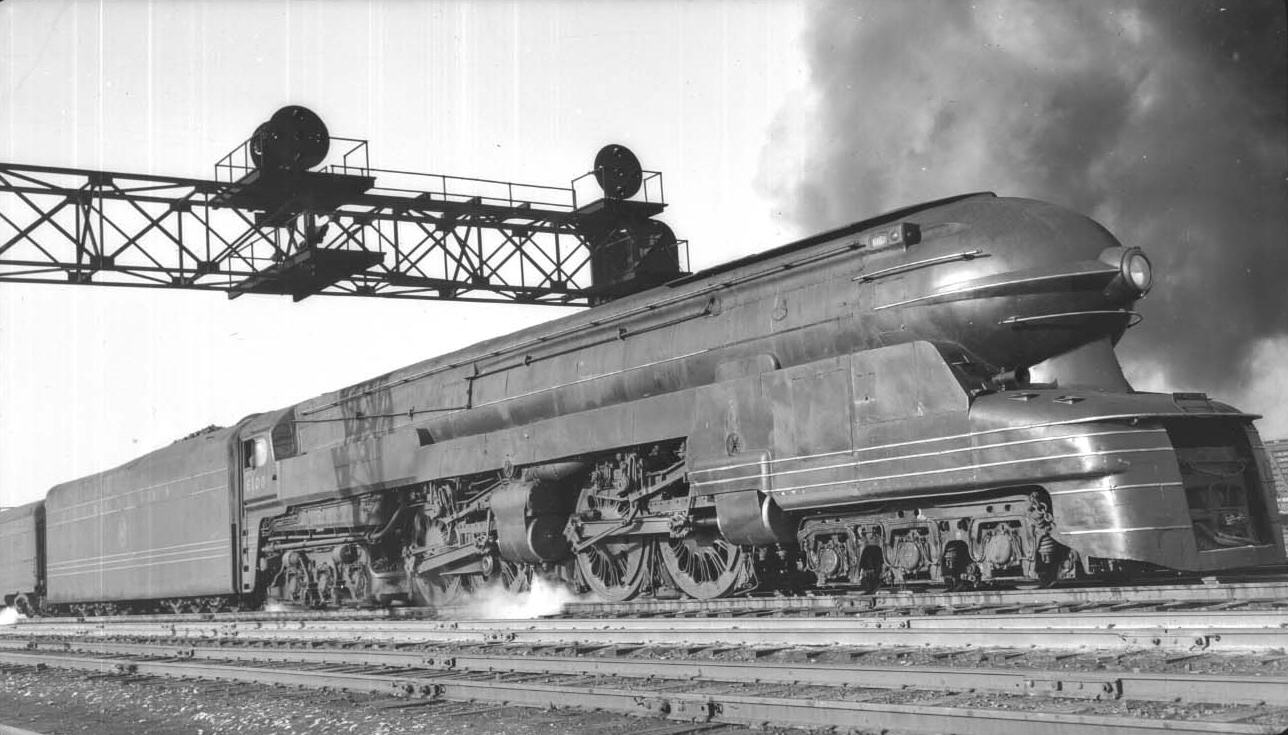 One reason the Studebaker Starlight's design was controversial was that it broke a few of the conventions of American automotive design. The rear was long and the rear window wrapped around creating an unusual effect such that some commentators joked that you couldn't tell which was the front and which was the back of the car.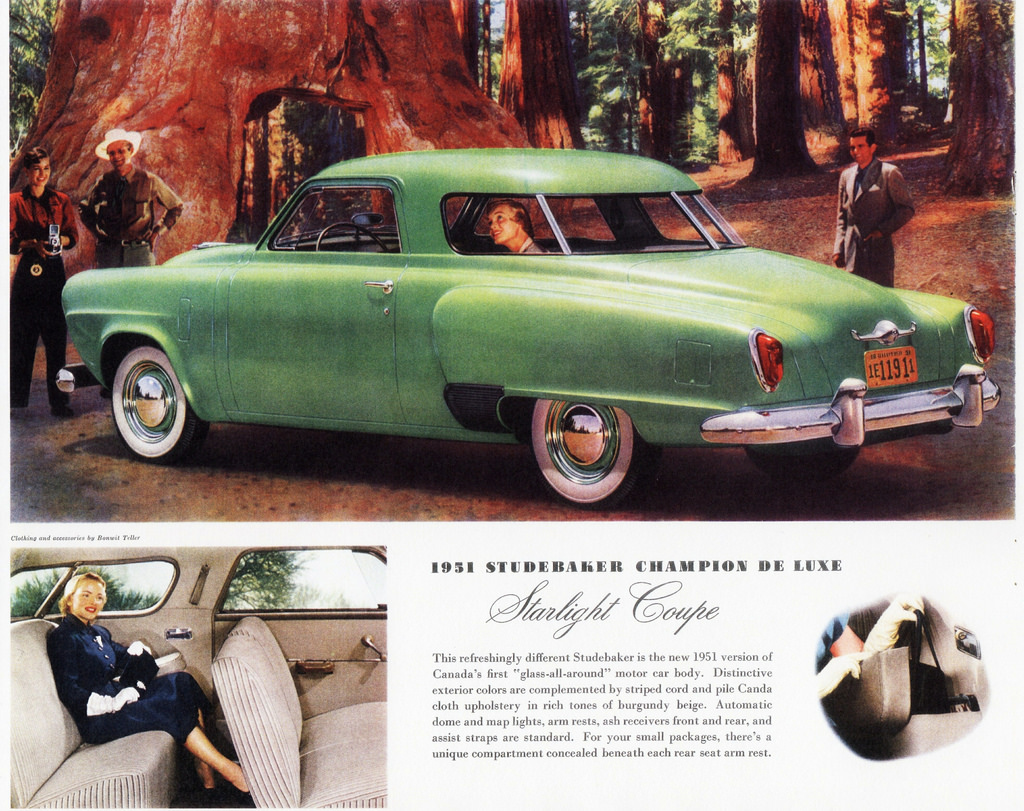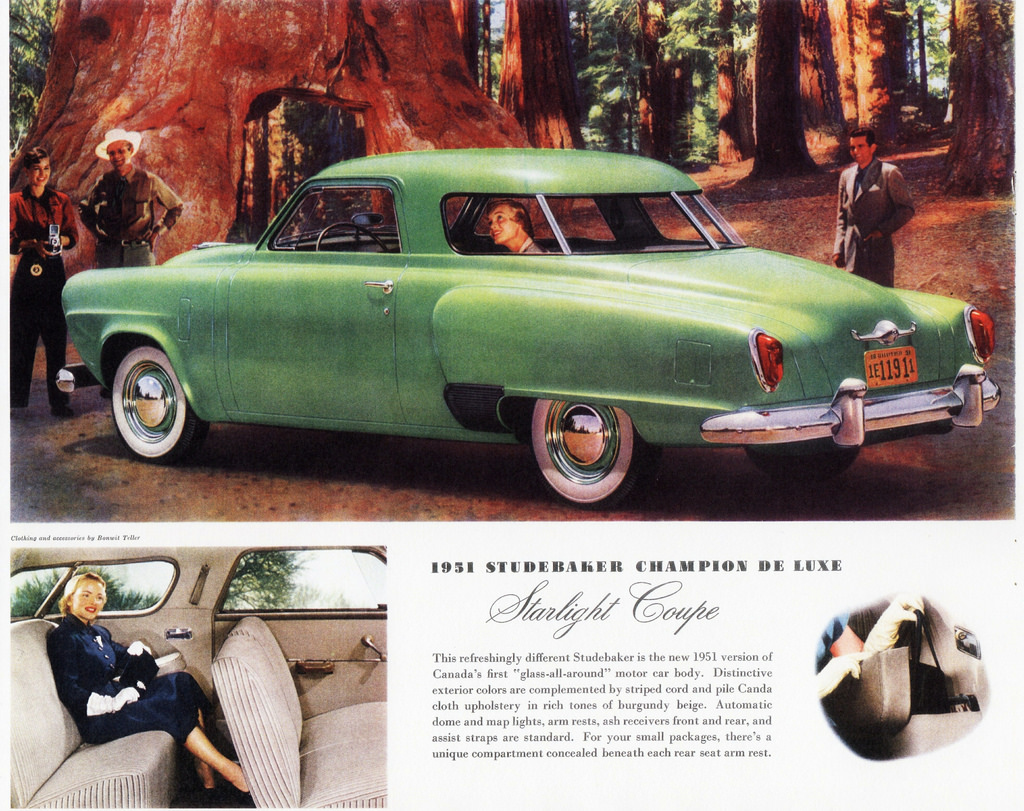 If you remove the front and rear bumpers and get some wide wheels and tires on a Studebaker Starlight you are already looking at one rakish automobile. Put in a muscle car engine and tweak up the interior and you've got a custom car that is an impressive rolling work of art.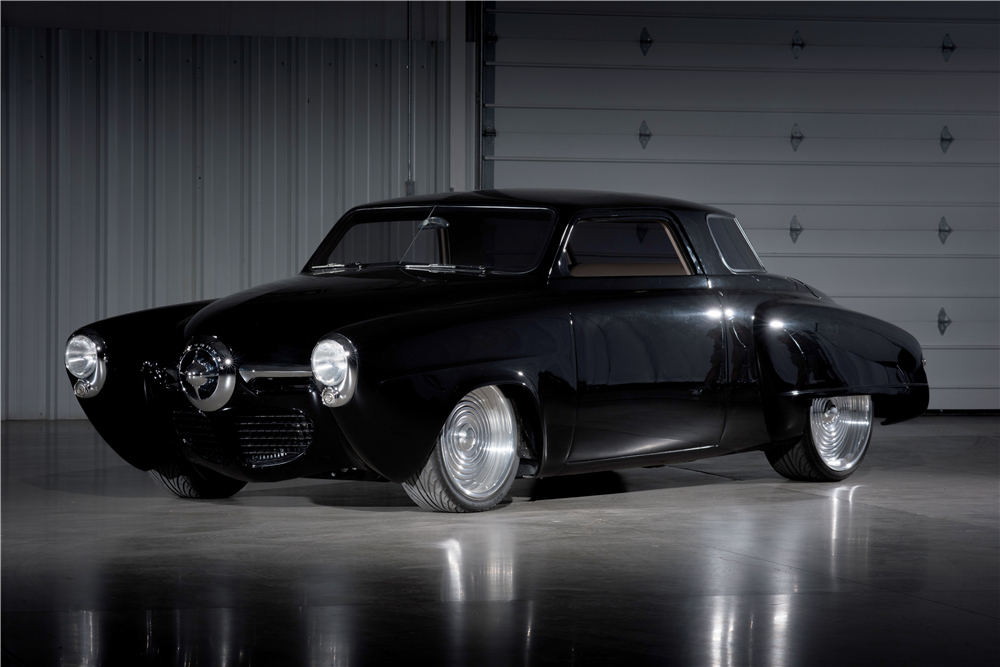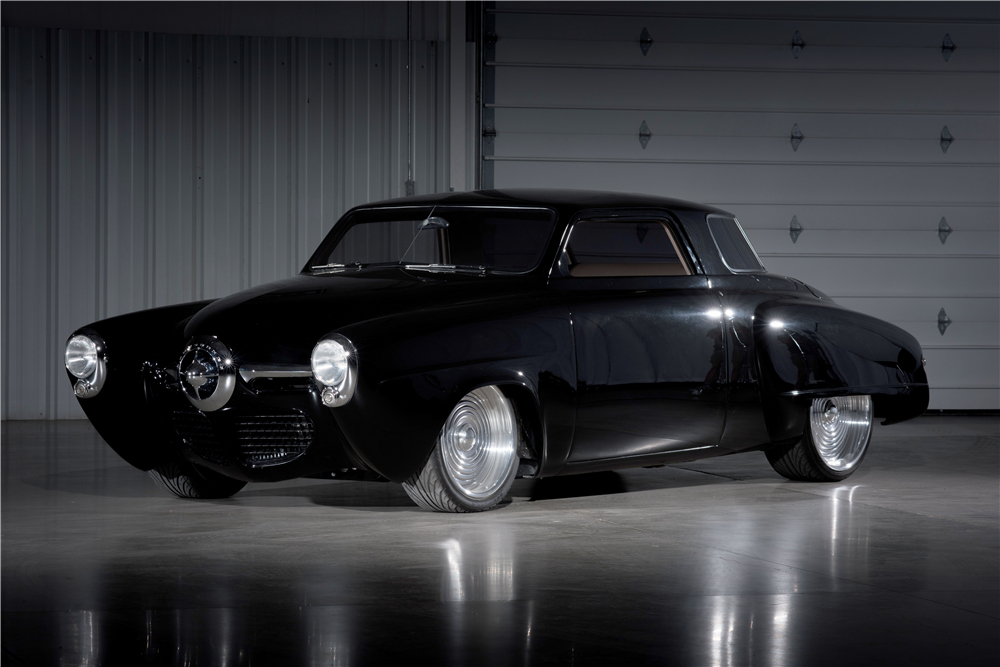 Custom motorcycle maker Tony Carlini has only done two custom cars to the best of my knowledge and the Studebaker Starlight based "Black Bart" is one of them. It surely is a car that Bart Simpson would want to have as his first car.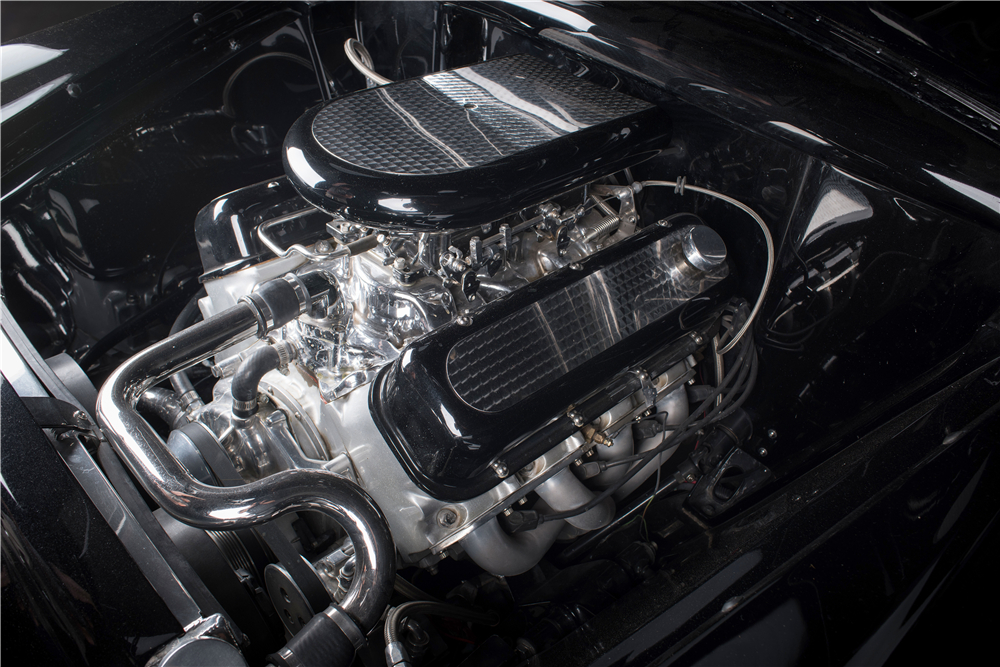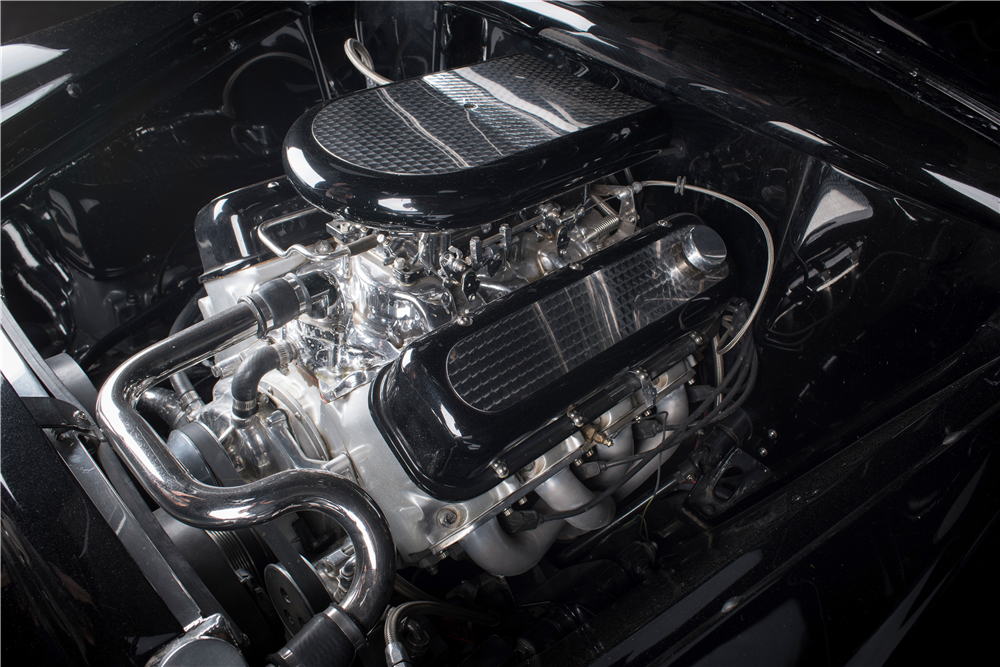 As Tony Carlini got busy on the Studebaker he removed the original Studebaker engine and transmission and replaced them with a balanced, blueprinted and detailed 462cu in Chevrolet big block V8. I can't think of a better choice of engine. The Chevy V8 was mated to a GM Turbo Hydramatic 400 transmission which can happily handle all the horses the V8 can throw at it. The differential is also not the original Studebaker one but has been replaced with a Currie 9″ posi-traction unit with a final drive ratio of 3.25:1. Rear suspension is a four link arrangement. Brakes are power assisted discs all around and the steering is by rack and pinion for excellent feel and control.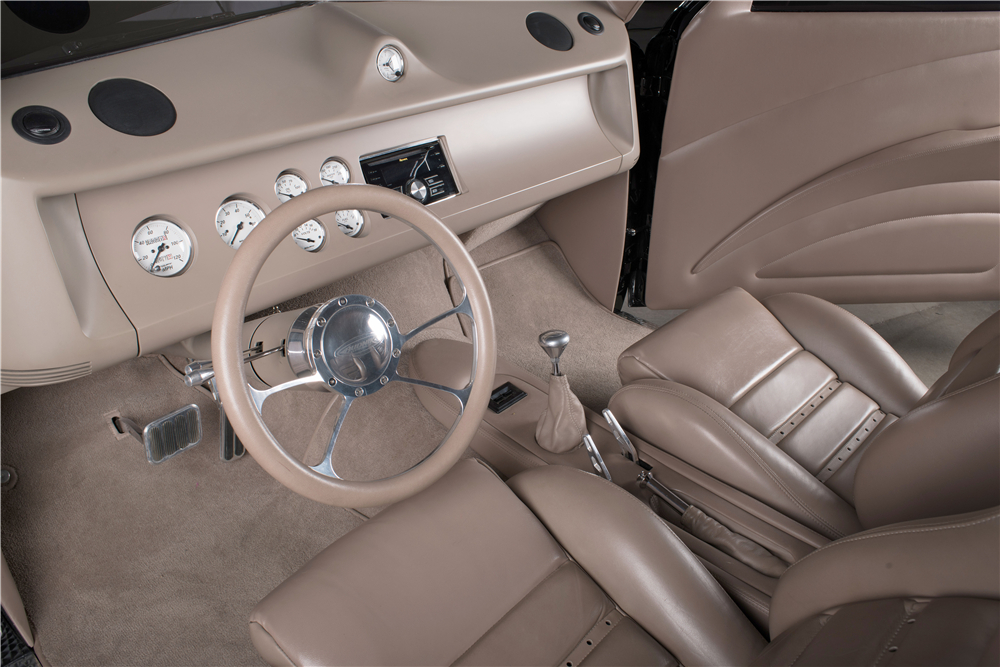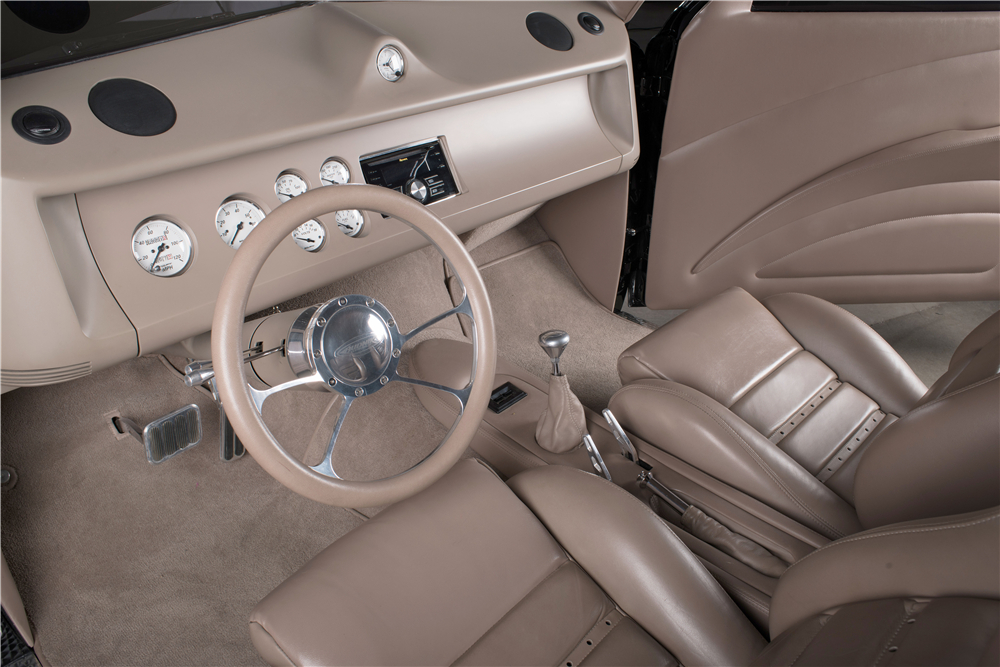 Tony Carlini's design for the interior of "Black Bart" is really impressive. It is a design one might expect from one of the high end European design studios with it's unusual minimalist steering wheel, fully instrumented but almost austere dashboard, and seating that is at once comfortable and fully supportive in case you spend some time using the power of that Chevrolet V8 to the full. The interior color goes beautifully with the car's black exterior creating a light atmosphere in the car and emphasizing its spaciousness.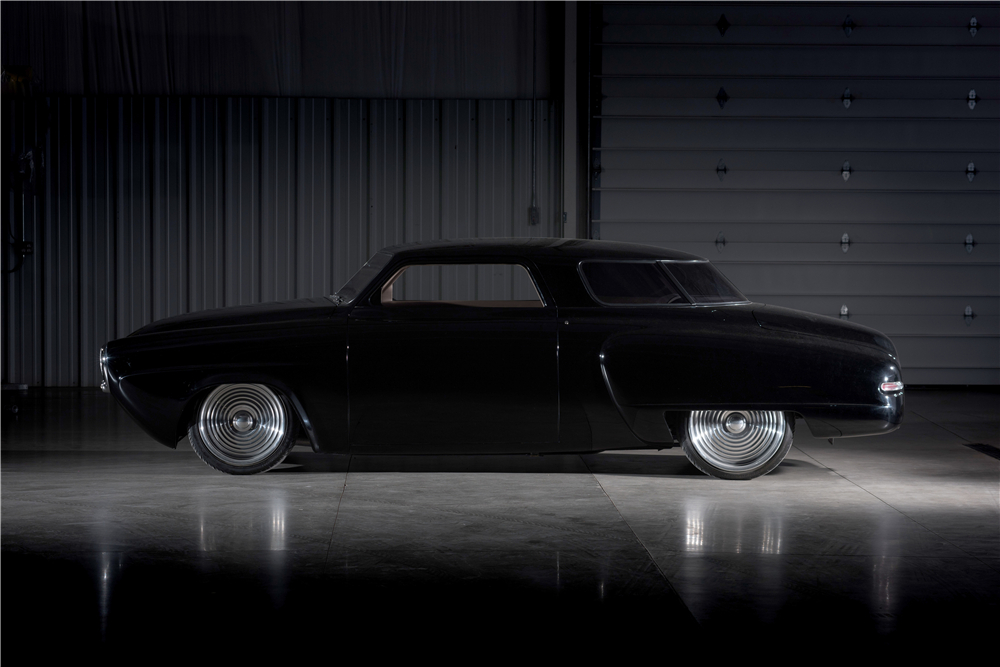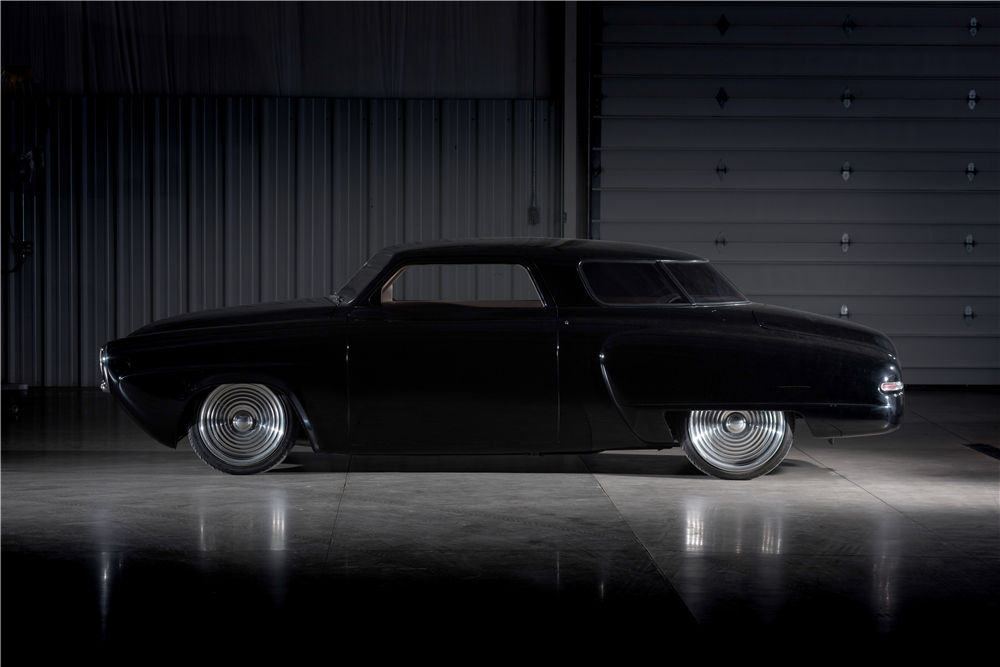 "Black Bart" is coming up for sale by Barrett-Jackson at their Las Vegas auction to be held 13th-15th August 2016.
You will find the Barrett-Jackson sale page for this car if you click here.
With its blending together of striking Raymond Loewy styling and modern engine, transmission and suspension, this has become an outstanding Art Deco car of the twenty first century.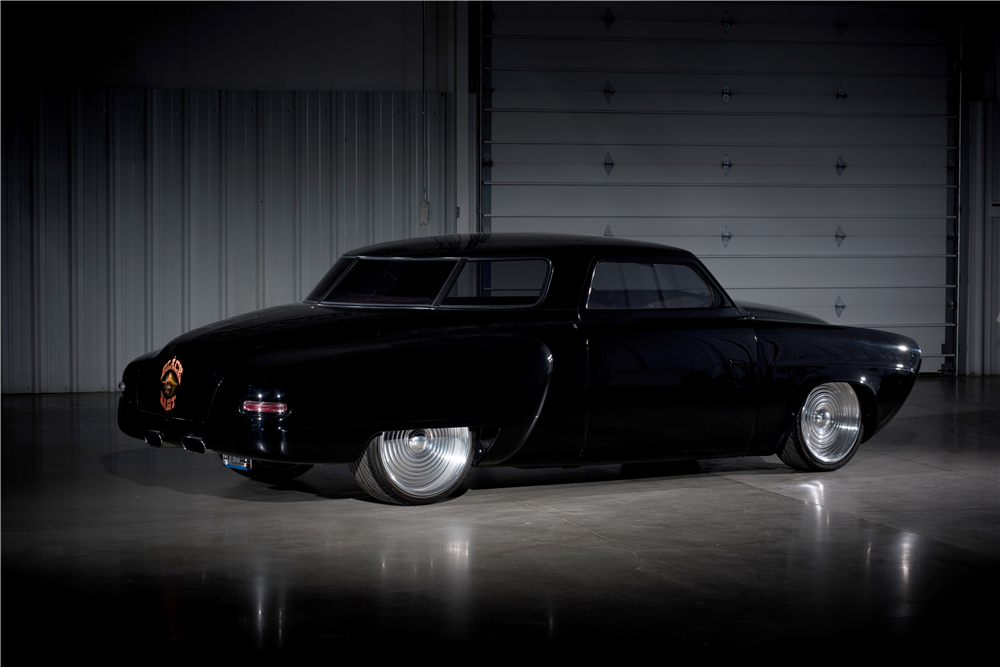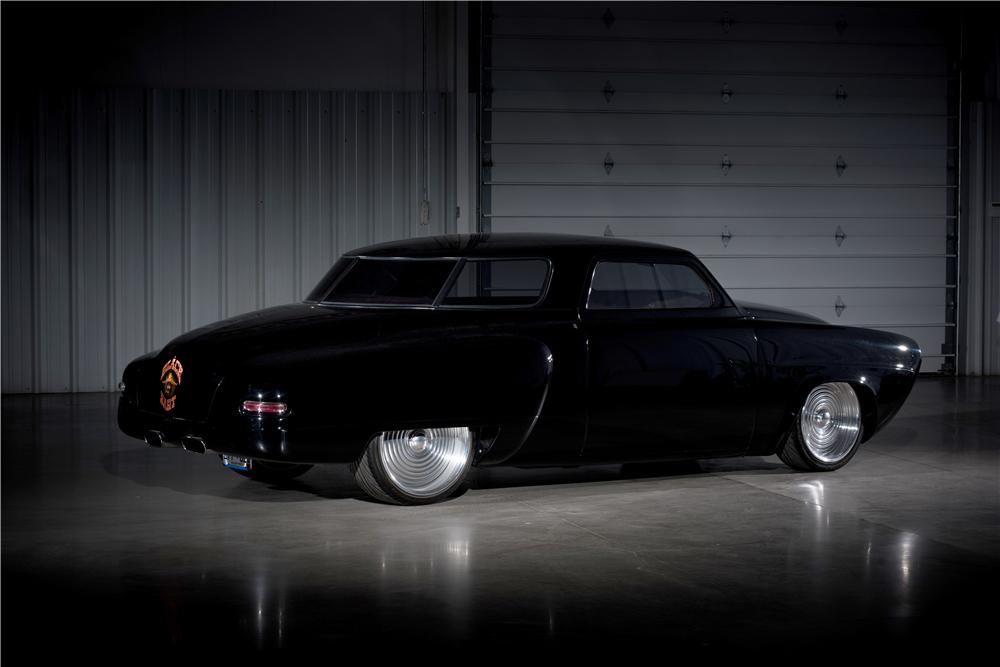 Tony Carlini himself has passed away but the company he founded continues today as Carlini Design.
You will find their web site if you click here.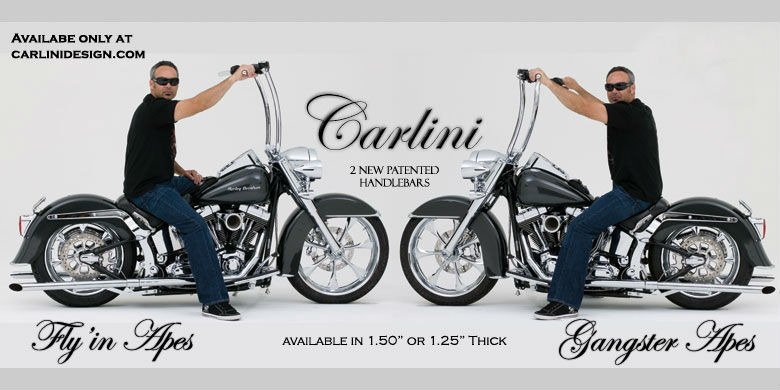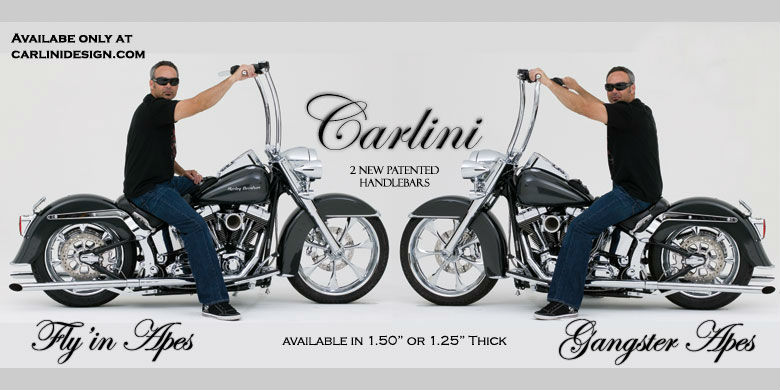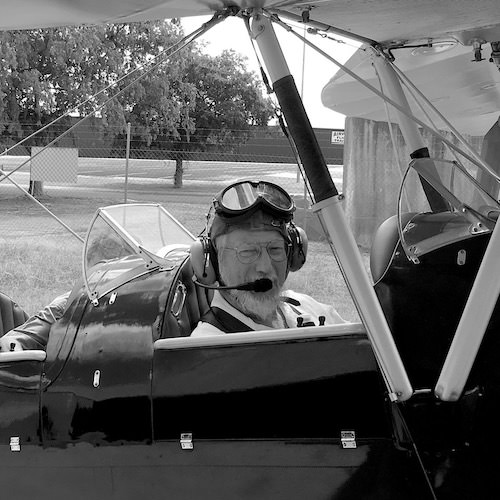 Jon Branch is the founder and senior editor of Revivaler and has written a significant number of articles for various publications including official Buying Guides for eBay, classic car articles for Hagerty, magazine articles for both the Australian Shooters Journal and the Australian Shooter, and he's a long time contributor to Silodrome.
Jon has done radio, television, magazine and newspaper interviews on various issues, and has traveled extensively, having lived in Britain, Australia, China and Hong Kong. His travels have taken him to Indonesia, Israel, Italy, Japan and a number of other countries. He has studied the Japanese sword arts and has a long history of involvement in the shooting sports, which has included authoring submissions to government on various firearms related issues and assisting in the design and establishment of shooting ranges.