Let's assume that you have a classic motorcycle or two, and you intend to take the lady in your life for a pleasant afternoon jaunt to somewhere scenic, and perhaps romantic. Being a gentleman who is prepared for all foreseeable eventualities you know that you need to take an appropriate tea set with you so that you can have tea and conversation when you get to your destination. What you need is an interesting antique Wicker-cased tea set that fits neatly on the carrier of your motorcycle.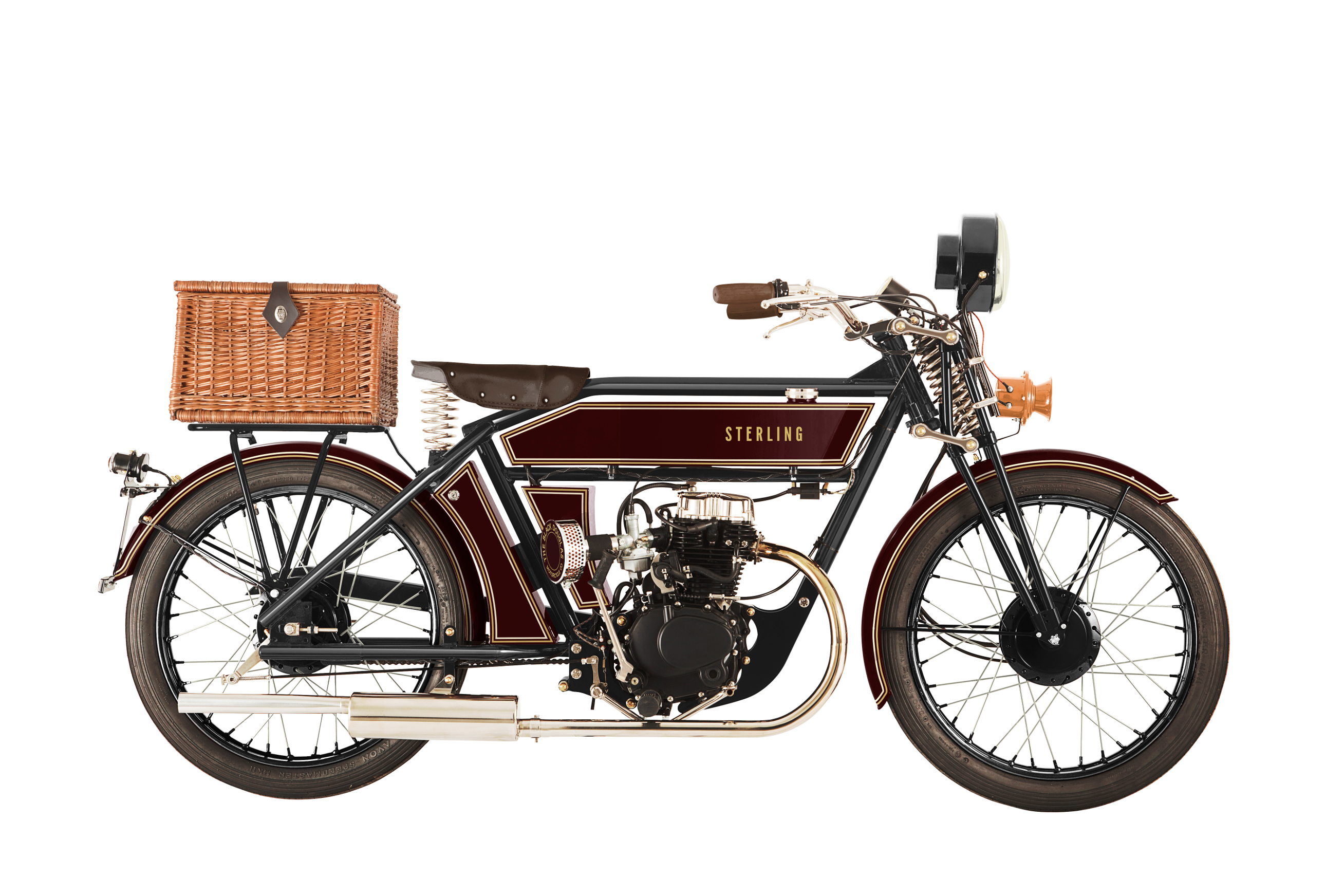 Whether your motorcycle(s) are modern classics, such as the Sterling from The Black Douglas Motorcycle Company, or a genuine antique, the Wicker-cased "Coracle" tea set will look entirely at home on the luggage carrier.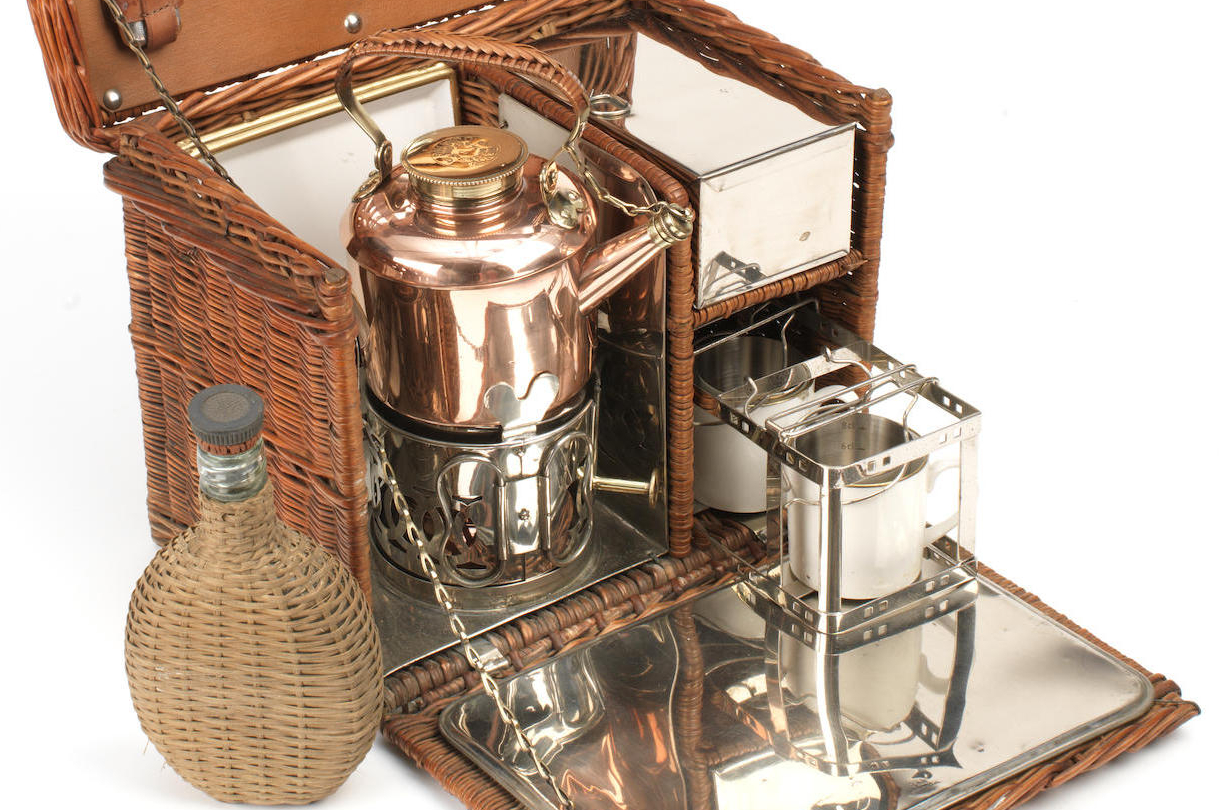 The Wicker-cased 'Coracle' tea set is coming up for sale by Bonhams at the Goodwood Festival of Speed on July 13th, 2018.
You will find the sale page if you click here.
In addition to the tea making equipment there are two rectangular enamel plates with cutlery in the lid appropriate for serving the cucumber sandwiches (with the crusts cut off of course).
If you are interested in the classic motorcycles from The Black Douglas Motorcycle Company you will find the Revivaler post on them if you click here.
This tea set looks like an ideal addition to a gentleman's motorcycling equipment, although it would also be completely at home in the boot of your classic sports car.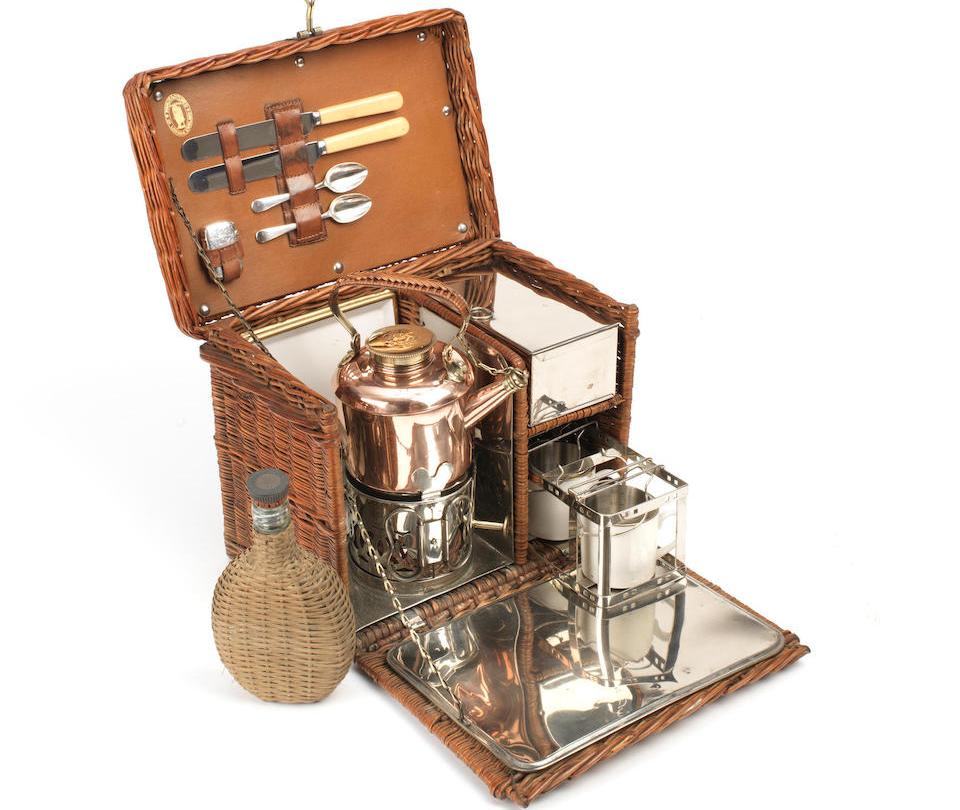 (Pictures of the Wicker-Cased 'Coracle' Tea Set courtesy Bonhams).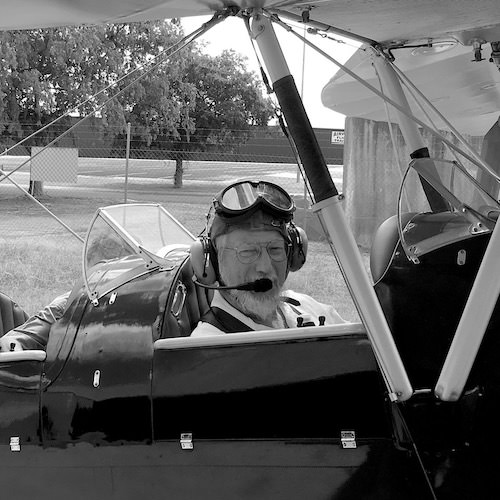 Jon Branch is the founder and senior editor of Revivaler and has written a significant number of articles for various publications including official Buying Guides for eBay, classic car articles for Hagerty, magazine articles for both the Australian Shooters Journal and the Australian Shooter, and he's a long time contributor to Silodrome.
Jon has done radio, television, magazine and newspaper interviews on various issues, and has traveled extensively, having lived in Britain, Australia, China and Hong Kong. His travels have taken him to Indonesia, Israel, Italy, Japan and a number of other countries. He has studied the Japanese sword arts and has a long history of involvement in the shooting sports, which has included authoring submissions to government on various firearms related issues and assisting in the design and establishment of shooting ranges.