Had the world of motor car manufacturing embraced the technological advances of the Lancia Lambda it is quite likely that Jaguar Cars amongst others might never have existed. Jaguar Cars began in the early twenties making custom bodywork fitted onto production chassis made by other makers such as Austin. Jaguar's first coachbuilding work was done on the Austin Seven chassis. Back in the twenties Jaguar were called the Swallow Sidecar and Coachbuilding Company and they got their start because cars were built on a chassis, so they could build bodywork onto a pre-built chassis and thus get their foot in the door of the motor manufacturing industry. But the Lancia Lambda was not built on a chassis. It was one of the first production unibody cars ever created.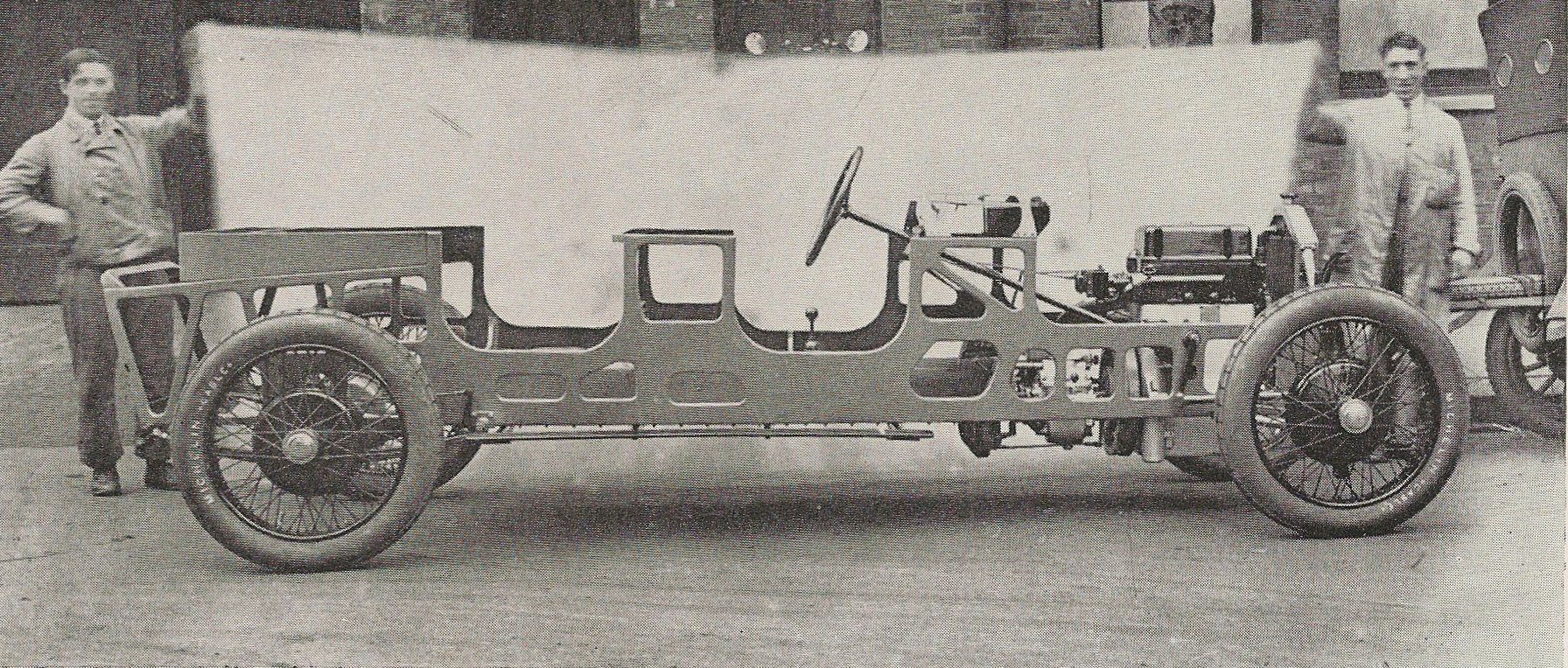 Vincenzo Lancia was an imaginative Italian designer who was willing to take risks to bring new ideas into the market place. He realized that the conventional chassis that cars and other vehicles were built on were not as structurally efficient as the hull designs used for boats and ships, nor were they as efficient as the structural framework being employed on aircraft. He sensibly surmised that he could build a car using a framework that was like those used in ships and aircraft. The Lancia Lambda was that car. The idea of using a unibody was actually not new. British car builder Lagonda had also previously tried it. Vincenzo Lancia's design was unique however as he used pressed steel sections welded together to form the hull, something Lagonda had not done (Lagonda's 1914 car had a riveted monocoque body).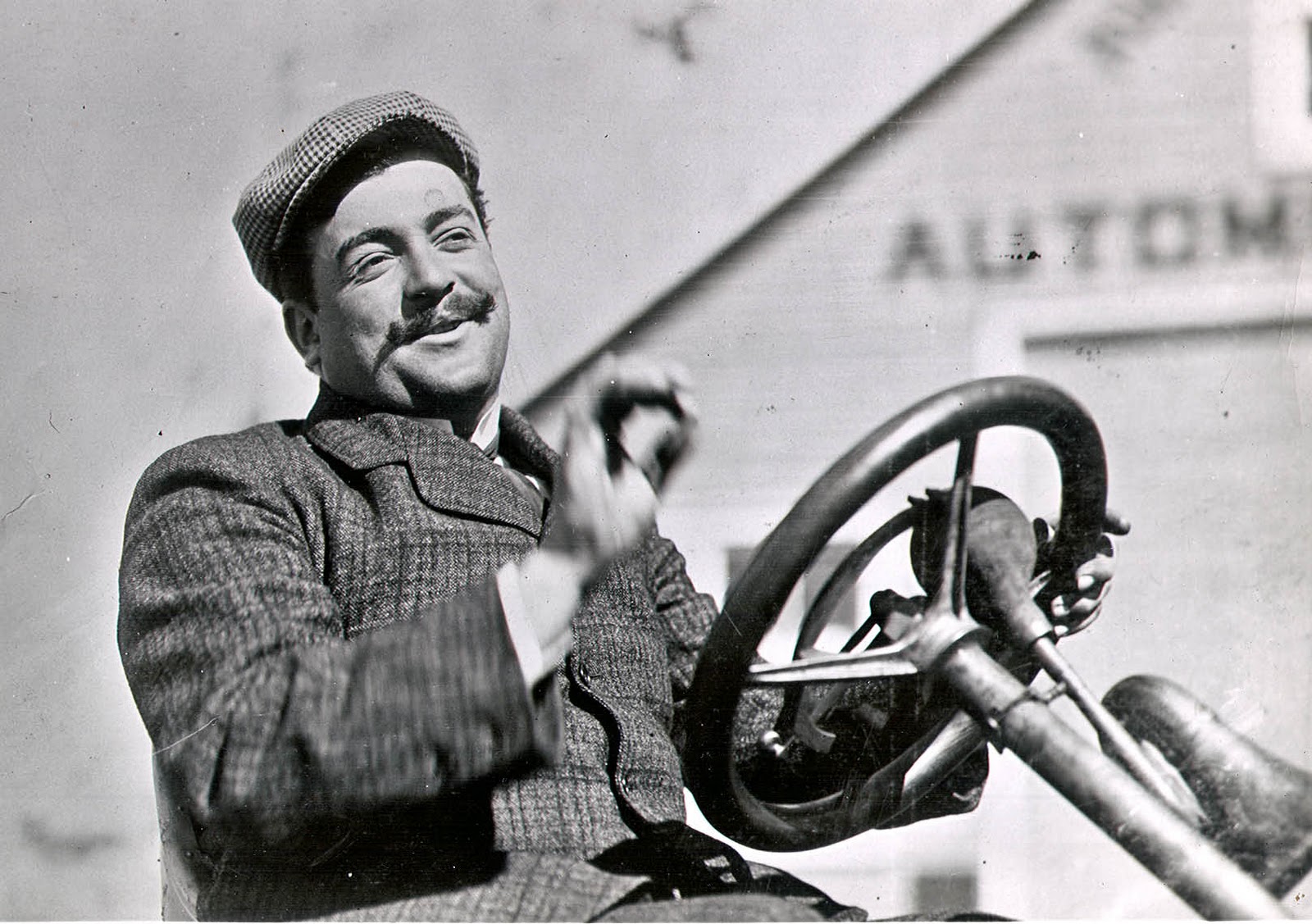 As we will see there were some advantages and some disadvantages to this new construction method. The car could be made lighter and structurally stiffer. Indeed the Lancia Lambda was a phenomenal design and so ground breaking it would take decades for other manufacturers to start using the unibody construction Vincenzo Lancia pioneered. However, Lancia's model that followed on from the Lambda was not built on a unibody but on a chassis, a chassis with some novel features, but a conventional chassis nonetheless. That was the Lancia Artena, and a chassis was used so that customers could buy a running chassis and get a coachbuilder to build the body the customer wanted onto it. In terms of structural rigidity for weight the unibody design of the Lancia Lambda wins the race. But in terms of body style flexibility the semi-conventional chassis of the Lancia Artena wins.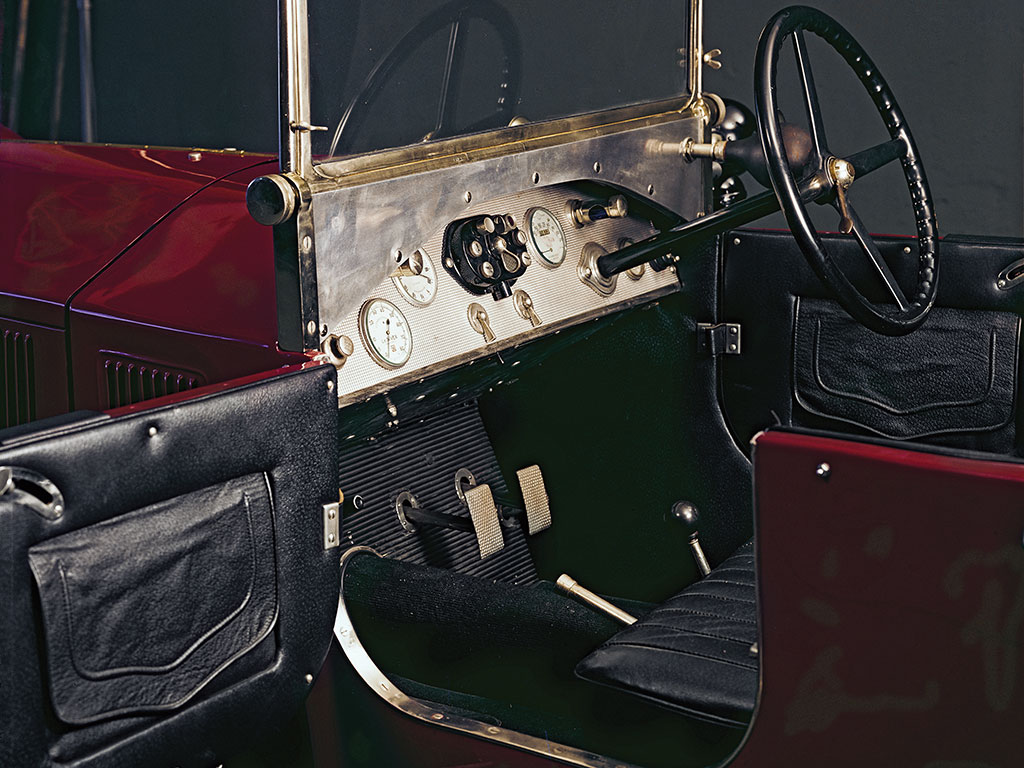 The Lancia Lambda made its debut at the Paris Motor Show of 1922. This ground breaking car featured not only its unibody construction but also an independent front suspension using sliding pillars, four wheel drum brakes and a novel single overhead camshaft V4 engine of 2,119cc capacity producing 49hp at 3000rpm. The rear suspension was of a conventional live axle with leaf springs but the Lancia Lambda is often described as the first true modern car.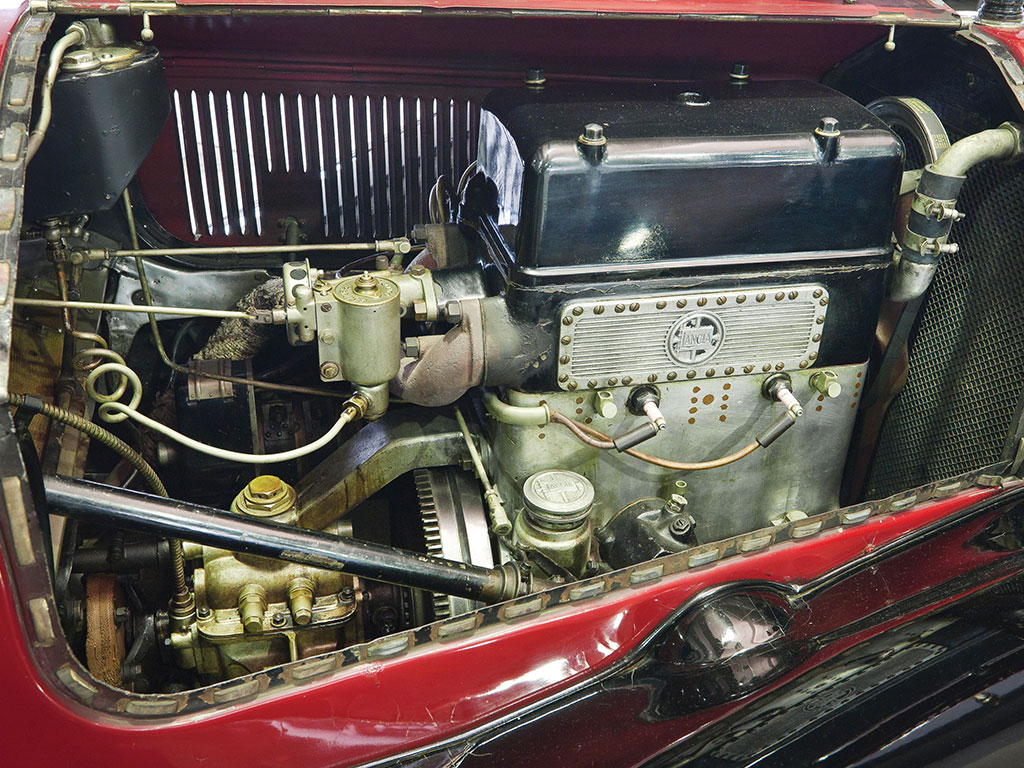 The engine Vincenzo Lancia created for the Lambda is fascinating in itself. It is a shallow angle 17°V4 with the banks of cylinders so close together that they can use the same cylinder head and overhead camshaft. This engine only needed three main bearings. The Lancia Lambda were used competitively including in the Mille Miglia, a special factory version being made and though they did not win they were normally in the top ten. The Lancia Lambda was not however considered to be a prestige car. These were a practical car with superb road holding and were sometimes demonstrated being driven up or down stairs to show off the rigidity of the bodywork. Lancia were happy to describe the Lambda as "The Best Medium Powered Car in the World". Eleven thousand Lancia Lambda were sold so the word of mouth reputation of these cars must have ensured that people regarded this sales description as true.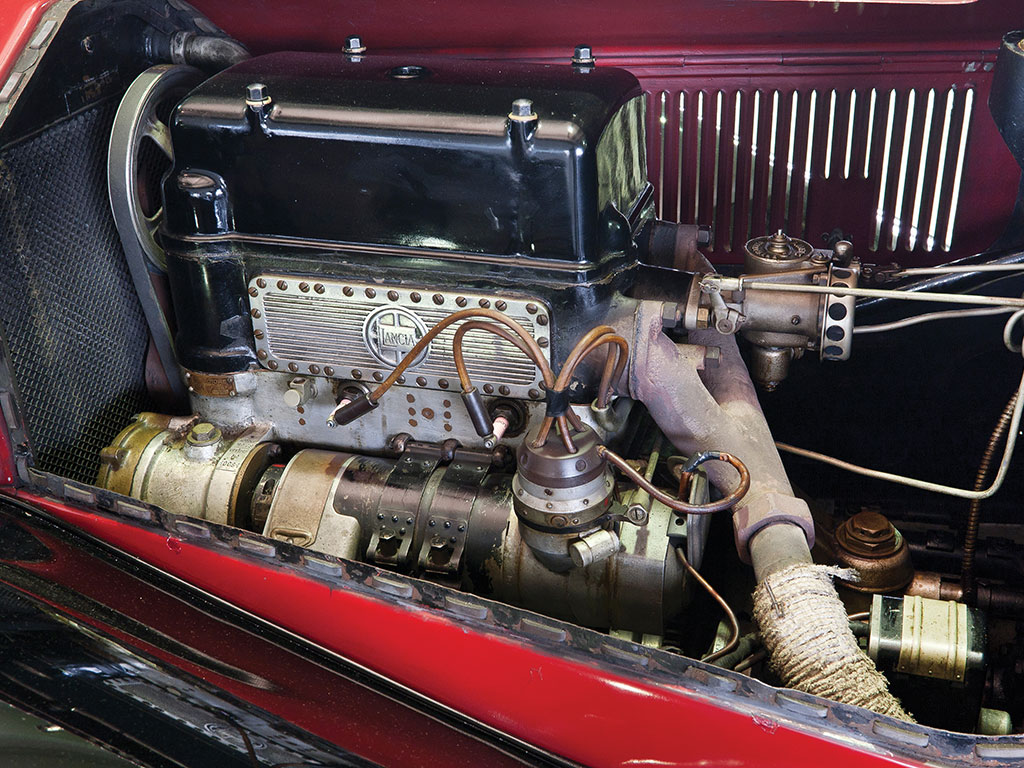 The particular "Italian Red" Lancia Lambda we are featuring is an example of a very early production Lancia Lambda. The car has been dated by FIVA as a 1922 model, chassis number 10081, and this makes it one of the earliest examples known to still survive. The car formed part of the John Cuthill Sword Car Collection in Glasgow, Scotland until being sold to the Quattroruote Collection in 1962. The car had been restored by that time and it is still in that restored state to this day having been well preserved.
This car is coming up for sale by RM Sotheby's at their Quattroruote sale on 14th May 2016. Expected sale price is in the order of €160.000 – €220.000 although it should be noted that the car is to be auctioned without reserve.
You will find the RM Sotheby's auction page for this car if you click here.
This is a highly historic motor car and we hope it goes to a new home where it will be looked after as a treasure for future generations.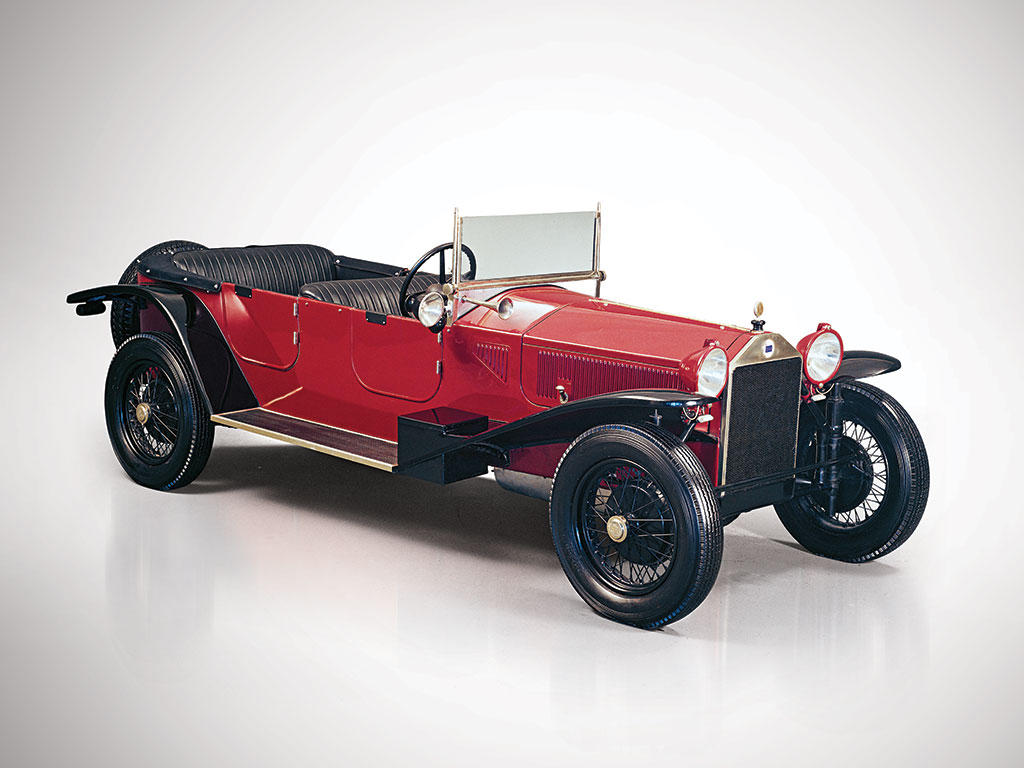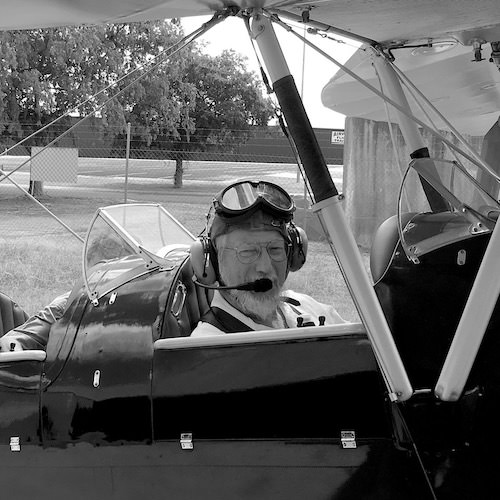 Jon Branch is the founder and senior editor of Revivaler and has written a significant number of articles for various publications including official Buying Guides for eBay, classic car articles for Hagerty, magazine articles for both the Australian Shooters Journal and the Australian Shooter, and he's a long time contributor to Silodrome.
Jon has done radio, television, magazine and newspaper interviews on various issues, and has traveled extensively, having lived in Britain, Australia, China and Hong Kong. His travels have taken him to Indonesia, Israel, Italy, Japan and a number of other countries. He has studied the Japanese sword arts and has a long history of involvement in the shooting sports, which has included authoring submissions to government on various firearms related issues and assisting in the design and establishment of shooting ranges.