This is my December article for Hagerty. You'll find the original on the Hagerty website here.
1961 Jaguar E-Type 'Flat Floor' Roadster – "The most beautiful car ever made".
Described by Enzo Ferrari as "The most beautiful car ever made" the original Jaguar E-Type, known as the XKE in the United States, lives up to its reputation even today. This fifty three year old design still turns heads and inspires designers. The New York City Museum of Modern Art added one to their collection in 1996 as one of just six automobiles it displays. This car was the star of the 1962 Earl's Court Motor Show in London; it certainly was for me. In amongst the Ferrari and the Facel Vega, the Humber, Singer and the sweet Sunbeam Rapier was this thing of sleek beauty that stood out amongst all around it. It was a car that would have looked at home with Audrey Hepburn  or Sean Connery gracing her cockpit.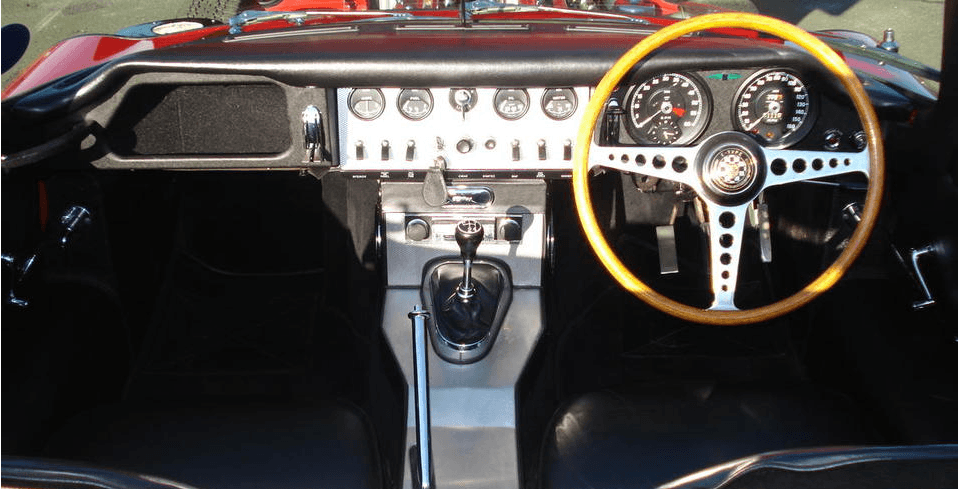 The 1961 Flat Floor is the very first production E-Type. It had a 3.8 litre six cylinder engine inherited from the Jaguar XK150 with triple SU carburettors, fully independent suspension and disc brakes all around. The earlier "Flat Floor" cars have external bonnet latches and all leather upholstery. The 4 speed Moss gearbox had synchromesh on the three upper gears but not on first as it seems the British were keen that the art of the double de-clutch gearchange not vanish from the Earth. British motorcycle manufacturers of the same era insisted on making kick start only bikes presumably for similar reasons, but with the unintended result that Japanese bikes with electric starters became popular rather quickly. Jaguar introduced an all synchromesh gearbox along with a 4.2 litre engine in 1964. Although the E-type inherited the front suspension, engine and gearbox of the classic XK150 the rear suspension was a complete departure being independent with the rear disc brakes mounted in-board to significantly reduce unsprung weight for the rear wheels. This was a key feature that set the car apart from so many of its high performance rivals that were still using live rear axles. But, putting the technical advances aside, the E-type was and is a car that, like a well tailored suit for a gentleman or a gorgeous evening gown for a lady just accentuates and dignifies the person in it. And what a cockpit the E-type has. I was once permitted to sit in the cockpit of a Hawker Hunter fighter jet at the Biggin Hill Air Show and sitting in the cockpit of an E-type was very much that sort of experience. The array of gauges being reminiscent of the "dashboard" of a Boeing 707.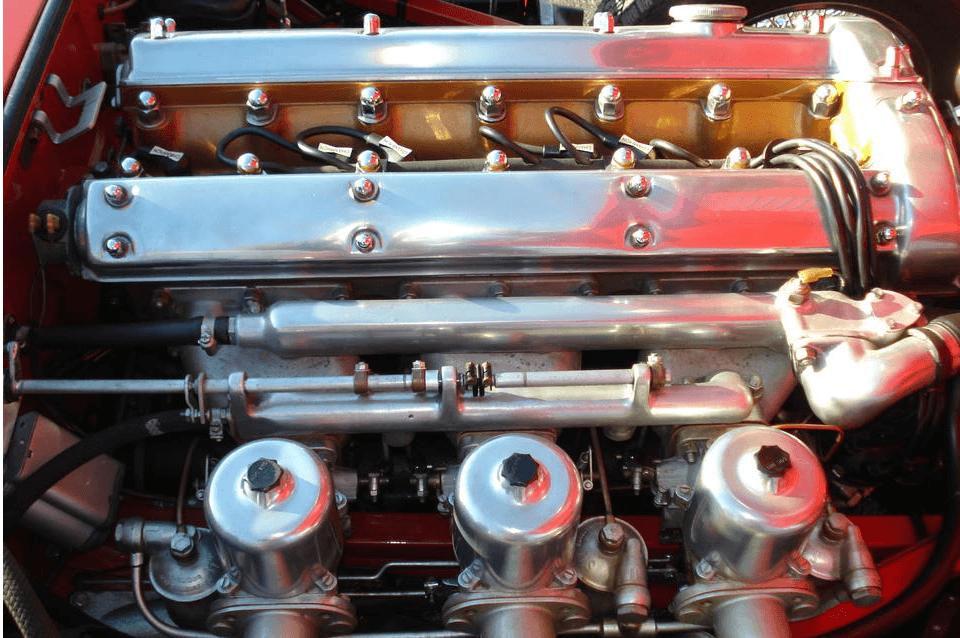 Early reviewers of the E-type made comments such as "The absurd ease which 100mph can be exceeded in a 1⁄4 mile never failed to astonish." That this car was a game changer is quickly apparent if one compares it with the XK150 with which it shares engine, gearbox and front suspension. This first E-type might be described as a D-type that has spent more time at the beauty parlour. Where the D-type has a "prettiness on steroids" look about it the E-type comes over as a thing of graceful refined beauty; a gracefulness that it maintains as it effortlessly swishes past 100 mph and keeps right on going all the way to 150 mph.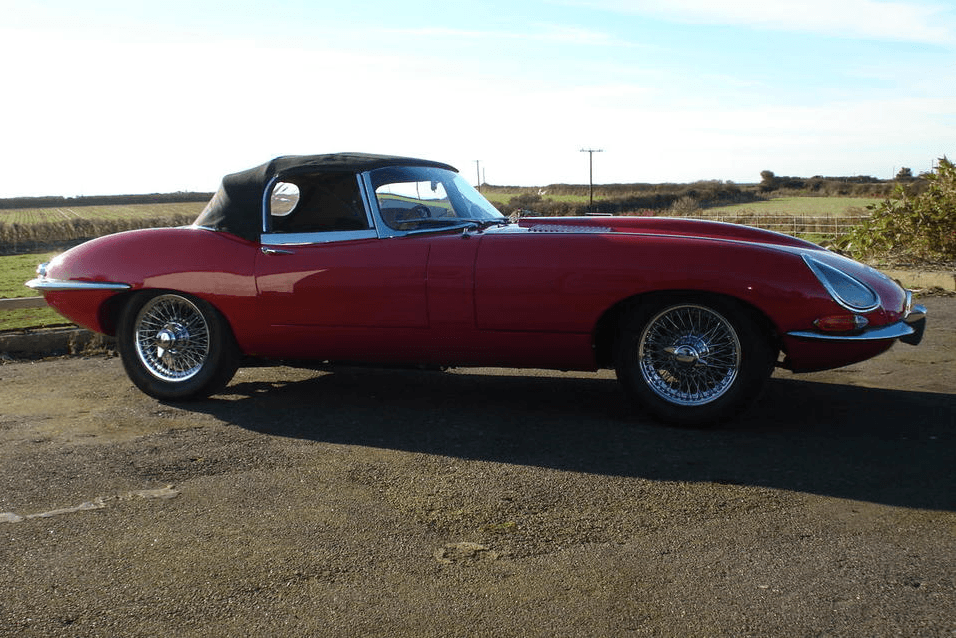 For collectors this first 1961 "Flat Floor" model is the most desirable – despite the lack of synchromesh on first gear. Examples in pristine unrestored condition are exceedingly rare and potentially too valuable to drive and enjoy. This car that is coming up for auction by Bonhams at  the Goodwood 73rd Members Meeting on 21st March 2015, has been fully restored and only covered 1100 miles since restoration. This is a car that just begs to be driven. It is a car that will give its new owner the full experience of the dynamic beauty of this, the first and perhaps most desirable of all the iterations of the fabled E-type Jaguar.
Link to auction page: http://www.bonhams.com/auctions/22718/preview_lot/4782630/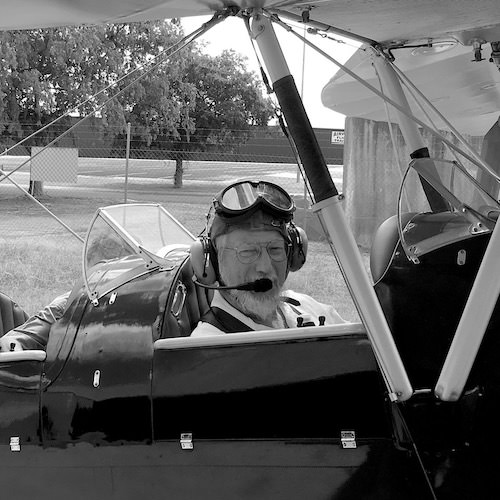 Jon Branch is the founder and senior editor of Revivaler and has written a significant number of articles for various publications including official Buying Guides for eBay, classic car articles for Hagerty, magazine articles for both the Australian Shooters Journal and the Australian Shooter, and he's a long time contributor to Silodrome.
Jon has done radio, television, magazine and newspaper interviews on various issues, and has traveled extensively, having lived in Britain, Australia, China and Hong Kong. His travels have taken him to Indonesia, Israel, Italy, Japan and a number of other countries. He has studied the Japanese sword arts and has a long history of involvement in the shooting sports, which has included authoring submissions to government on various firearms related issues and assisting in the design and establishment of shooting ranges.