The MGB is probably the best choice for someone who wants to get into classic British sports car driving. There is an abundance of spare parts being newly manufactured and MG clubs and MG workshops that will strip a car down to bolt by bolt basics and rebuild it to better than new condition. Topping all of that is that an MGB is such a fabulous car to drive. They have a feel of British Bulldog solidness coupled with a lively driving experience. The older models have only one slight downside for the driver, that being the absence of synchromesh on first gear. For those of us who value our driving skills this is not an end of the world problem. Practice with the double de-clutch gear change means you'll be able to engage first on the move when needed and for the real show ponies doing it with a heel and toe gearchange is simply fun. The downside is your un-appreciative passenger is unlikely to notice your skill unless you get it embarrassingly wrong.
The MGB began life with an 1800cc four cylinder engine but later in it's production life it got a two liter six and then, joy of joys, a V8 coupled to an all synchromesh five speed gearbox. If you are going to go for an MGB then I think this is the car to aspire to.
There is something about a V8 that just does good things when it is dropped into an MGB. The two liter six cylinder steel engine that preceded the V8 tended to throw weight forward which is not what is wanted in a performance car. An emphasis on under-steer just doesn't fit with a sporting car. The V8 engine however is alloy so not only is it light but, being a V8, brings the weight back and so gets back into the balance of the original four, and it does that whilst more than doubling the engine capacity.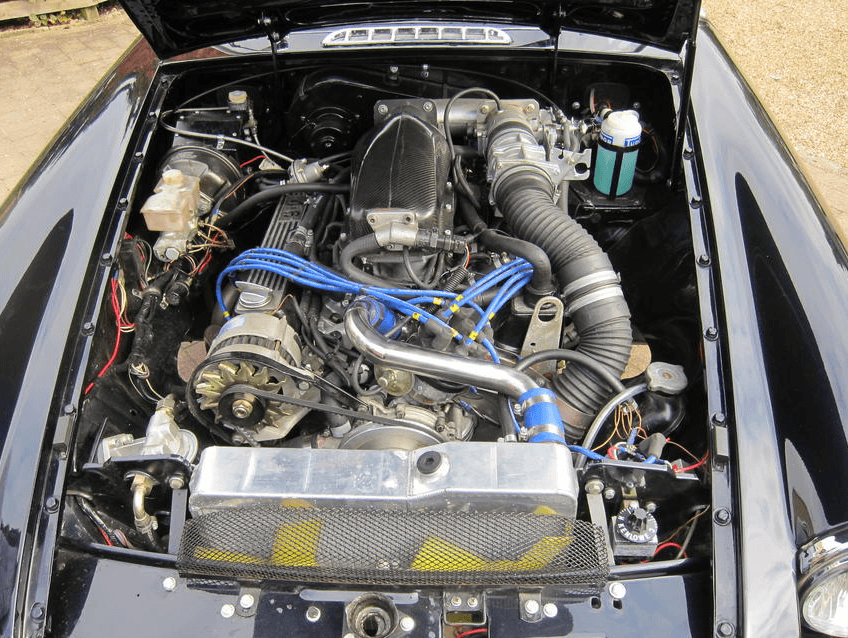 The pictured MGB V8 is coming up for sale at Bonhams. The car features a new Heritage body shell and a new Coscast 4.6-litre V8 engine with a new enhanced ignition system. The engine is mated to a Borg Warner T5 transmission with up-rated clutch and Centronic clutch release. The body shell has been adapted for the V8 conversion incorporating many improvements over standard MGB specification including a number of MGB RV8 parts such as the full front cross-member, up-rated brake discs, calipers, pads, front springs and telescopic shock absorbers. The rear axle is fitted with Spax adjustable suspension. The car also has an RV8 exhaust manifold and stainless steel system, 72-spoke chromed wire wheels, and the cockpit is fully re-trimmed in an elegant blue leather with reclining front sports seats.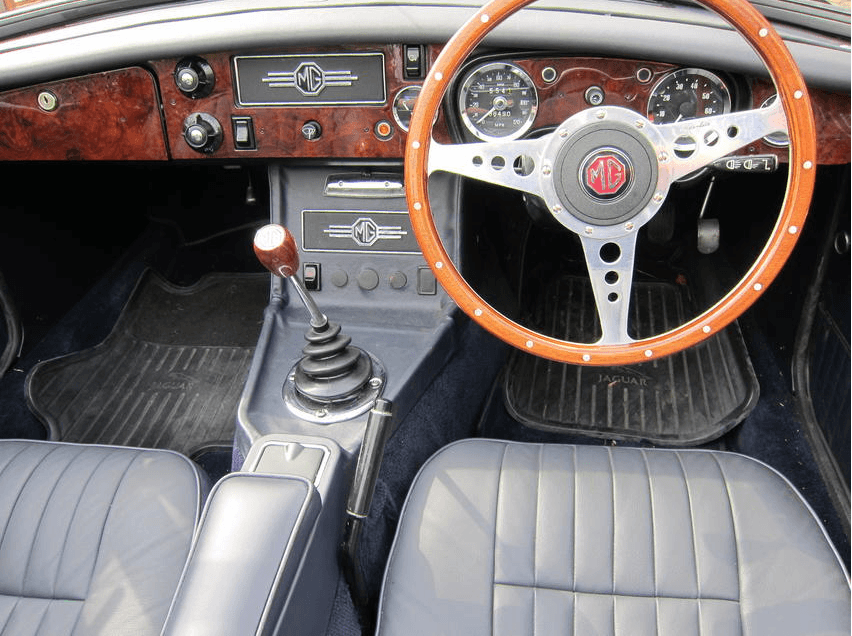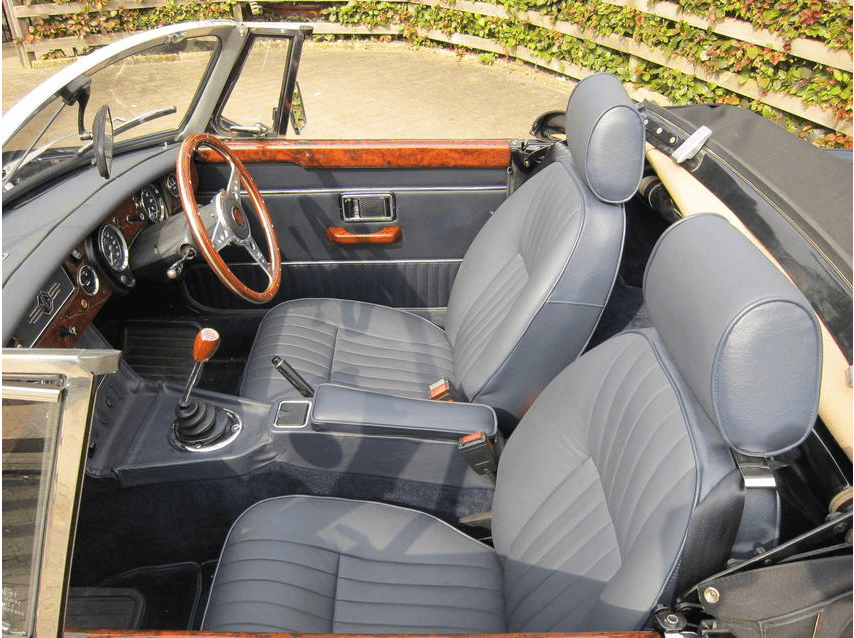 Given its specifications this car is to be expected to perform. It may not be able to compete with the likes of a Porsche 911 in the corners but is the sort of "Q ship" that could happily draw away on the straights.
In short, this is a serious fun car. One that I would be very unlikely to ever get tired of driving. I think I could spend a lot of happy hours doing some enthusiastic touring, perhaps with the "From Russia With Love" theme playing through the ear buds of my smartphone,  complimenting the glorious music of the V8 engine.
You'll find the complete details of the car here.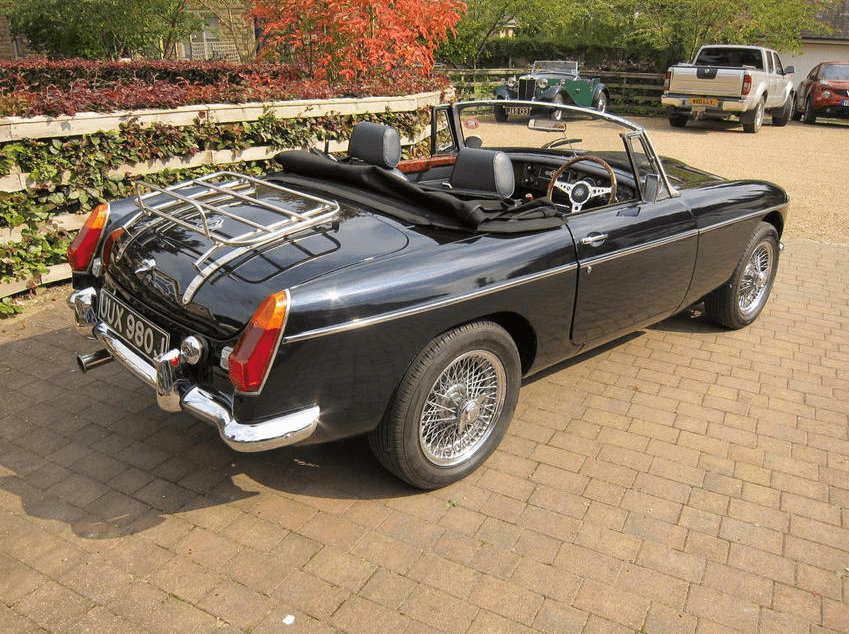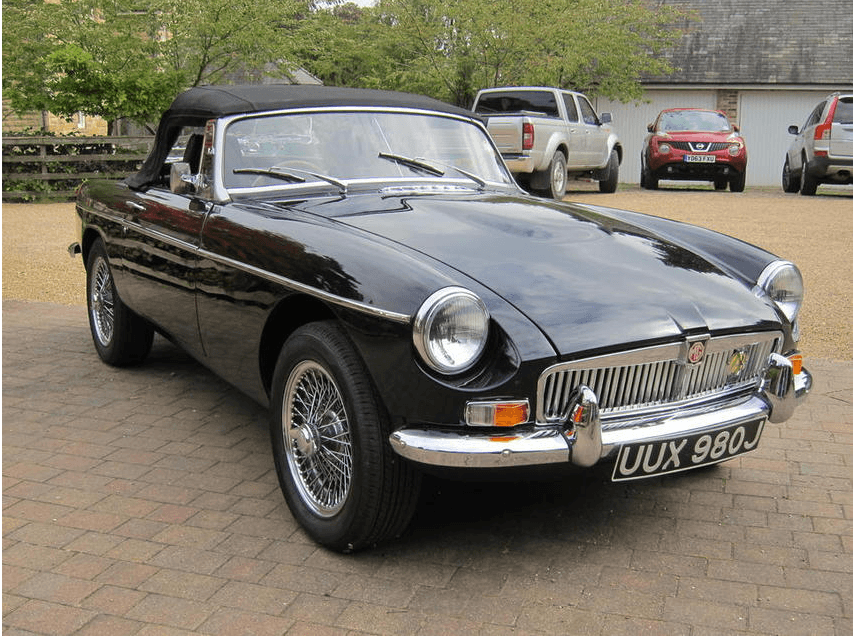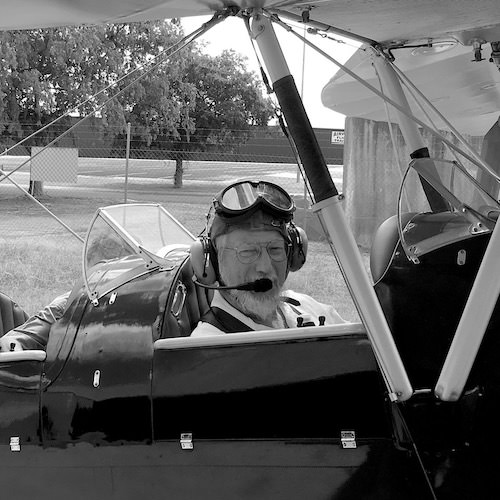 Jon Branch is the founder and senior editor of Revivaler and has written a significant number of articles for various publications including official Buying Guides for eBay, classic car articles for Hagerty, magazine articles for both the Australian Shooters Journal and the Australian Shooter, and he's a long time contributor to Silodrome.
Jon has done radio, television, magazine and newspaper interviews on various issues, and has traveled extensively, having lived in Britain, Australia, China and Hong Kong. His travels have taken him to Indonesia, Israel, Italy, Japan and a number of other countries. He has studied the Japanese sword arts and has a long history of involvement in the shooting sports, which has included authoring submissions to government on various firearms related issues and assisting in the design and establishment of shooting ranges.