To Build a Porsche Camper
The one vehicle type that no-one would expect Porsche to build is a camper or mobile home. Porsche's engineering mavens proved to be among the world's best when it came to designing and building sports and performance cars, but they never turned their hand to creating a camper like the Volkswagen Kombi, or a mobile home like the Chevrolet GMC Motorhome. But where a manufacturer has a distinct gap in their product offerings you can pretty much guarantee that some imaginative soul somewhere will get their mind working on a "what if?" question and use their lateral thinking to create something rather interesting.
Tempo: Vidal & Sohn Tempo-Werke GmbH
The company that would simply come to be known as "Tempo" was begun in 1924 by Oscar Vidal. The company made vehicles in their own right and in the post Second World War years of the 1940's they took a look at the Volkswagen Type 1 and decided that it would provide a basis on which to create a small commercial vehicle of a sort that was desperately needed in war ravaged Germany. Tempo created a light commercial vehicle which they called the "Matador". This vehicle used a Tempo designed and made chassis that located a Volkswagen engine in the front and mated it to a ZF transaxle making this a front wheel drive light truck.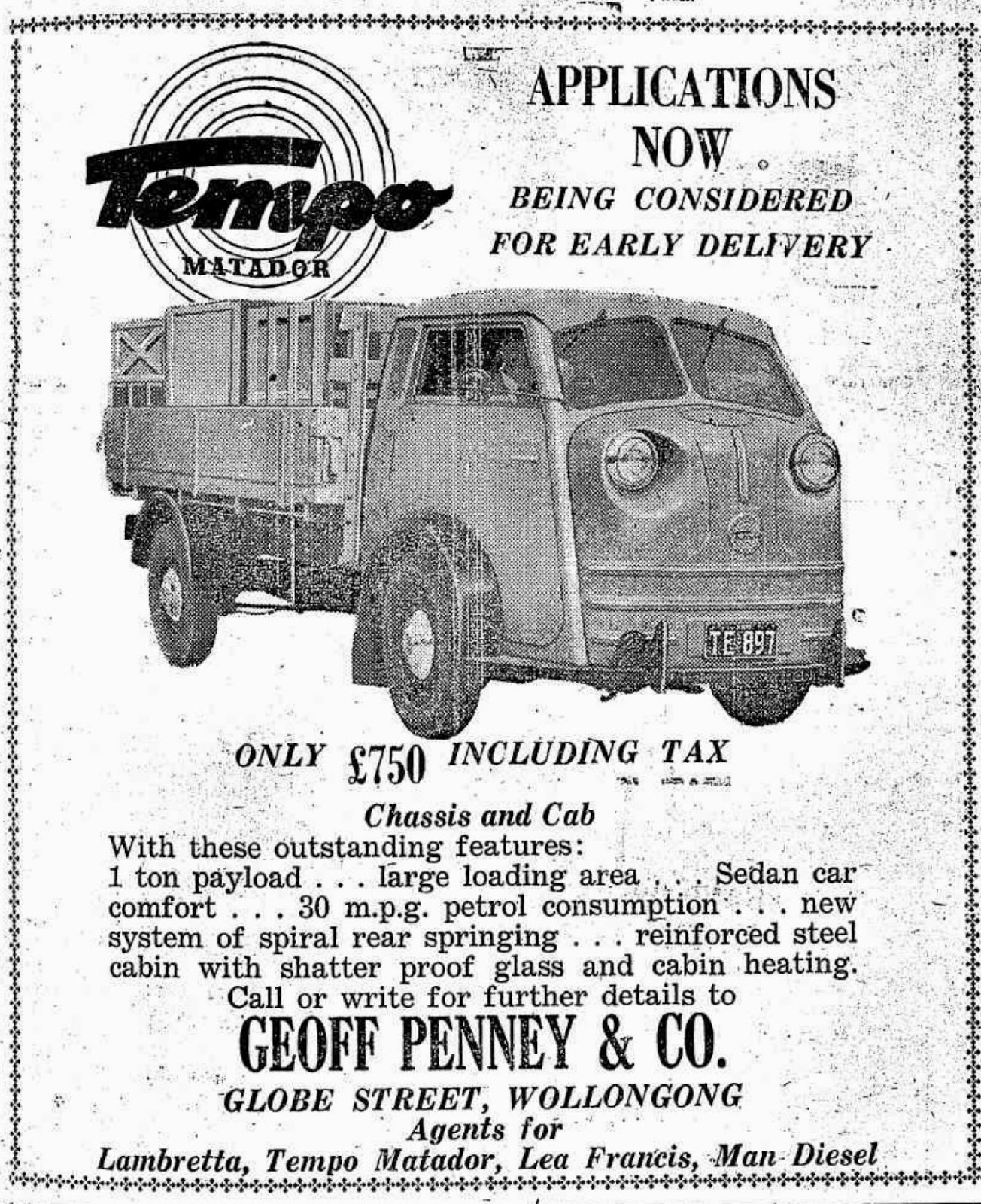 Tempo released their Matador in 1949 and it caused sufficient chagrin for Volkswagen's managing director Heinz Nordhoff that by 1952 he cut off the supply of engines to Tempo forcing them in 1953 to start fitting their Matadors with different engines; either a 672cc two stroke or a 1,092cc four stroke producing 34hp, both from the company of Müller in Andernach. Volkswagen went on to create their own commercial vehicle based on the Type 1.
This means that by the early 1950's Tempo had a chassis design suited to use of a Volkswagen boxer engine and ZF transaxle, and since those early Porsche 356 cars and the Volkswagen Type 1 had so much in common it was not a giant leap of the imagination for someone to think of using the more powerful Porsche boxer engine and ZF transaxle in a similar Tempo chassis.
Mikafa
Mikafa were a German aircraft manufacturer who found themselves with a need to find another line of business in the wake of the Second World War. With their high levels of expertise in aluminum fabrication they hit upon the idea of building aluminum bodied vehicles, especially camper vans. Given that the Tempo Matador had become a well regarded commercial vehicle they approached them with a plan for Tempo to create the rolling chassis for the new Mikafa campers.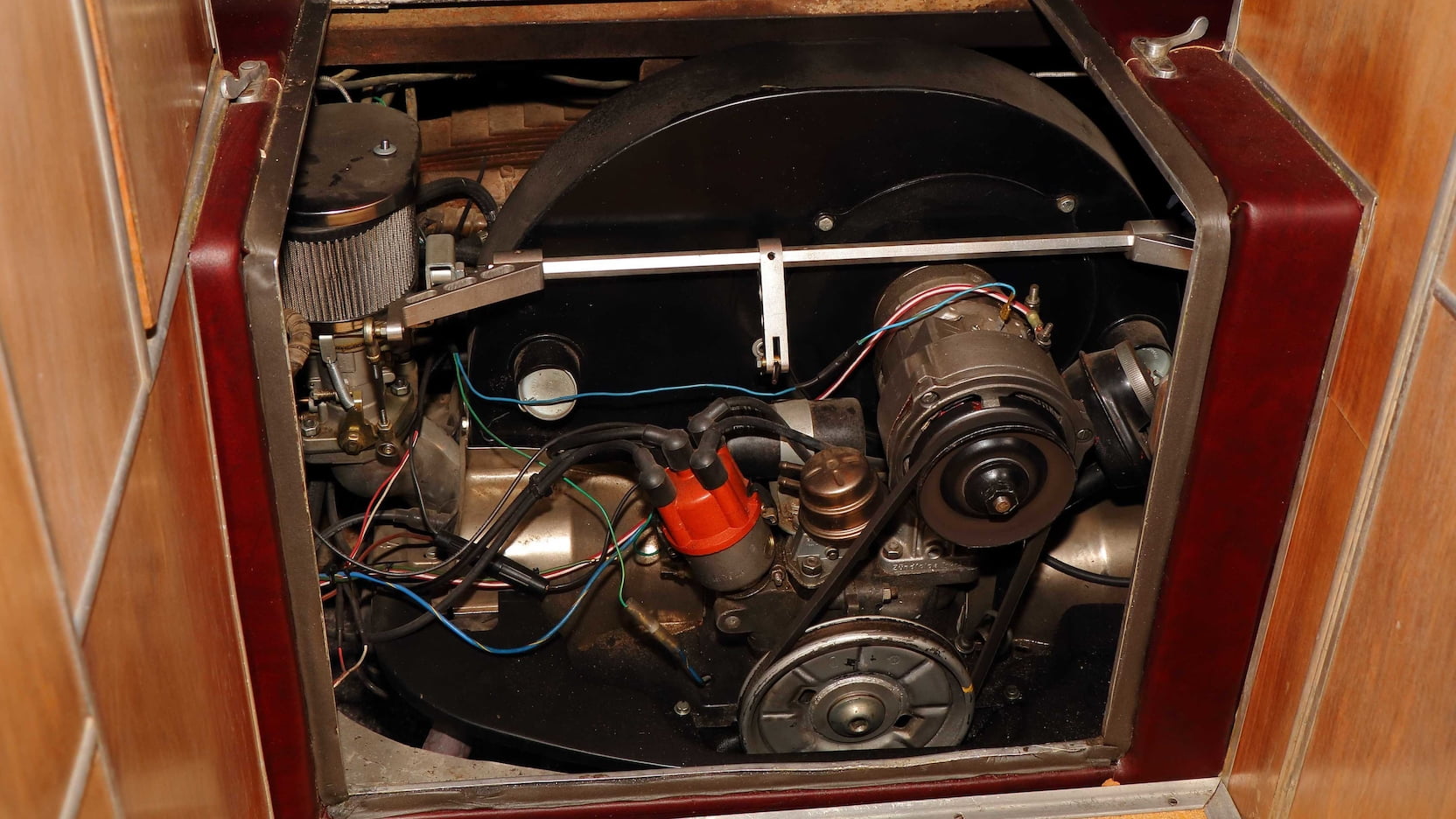 The Mikafa campers were not a production line vehicle but instead each one was bespoke, and consequently expensive. They were aimed at affluent customers who both desired and could finance rather extravagant little homes from home. An obvious choice for powering one of these Mikafa campers was the Porsche 356 boxer engine which produced 60hp, almost triple that of the 25hp Volkswagen and double that of the Müller in Andernach 34hp four cylinder. That being said the camper would tip the scales at around 4,000lb and so despite having a Porsche engine it was not going to be a potential 24 Hours Le Mans entrant, even though it provided comfortable sleeping quarters for the co-driver and facilities for tea and coffee making, with cake and biscuits of course.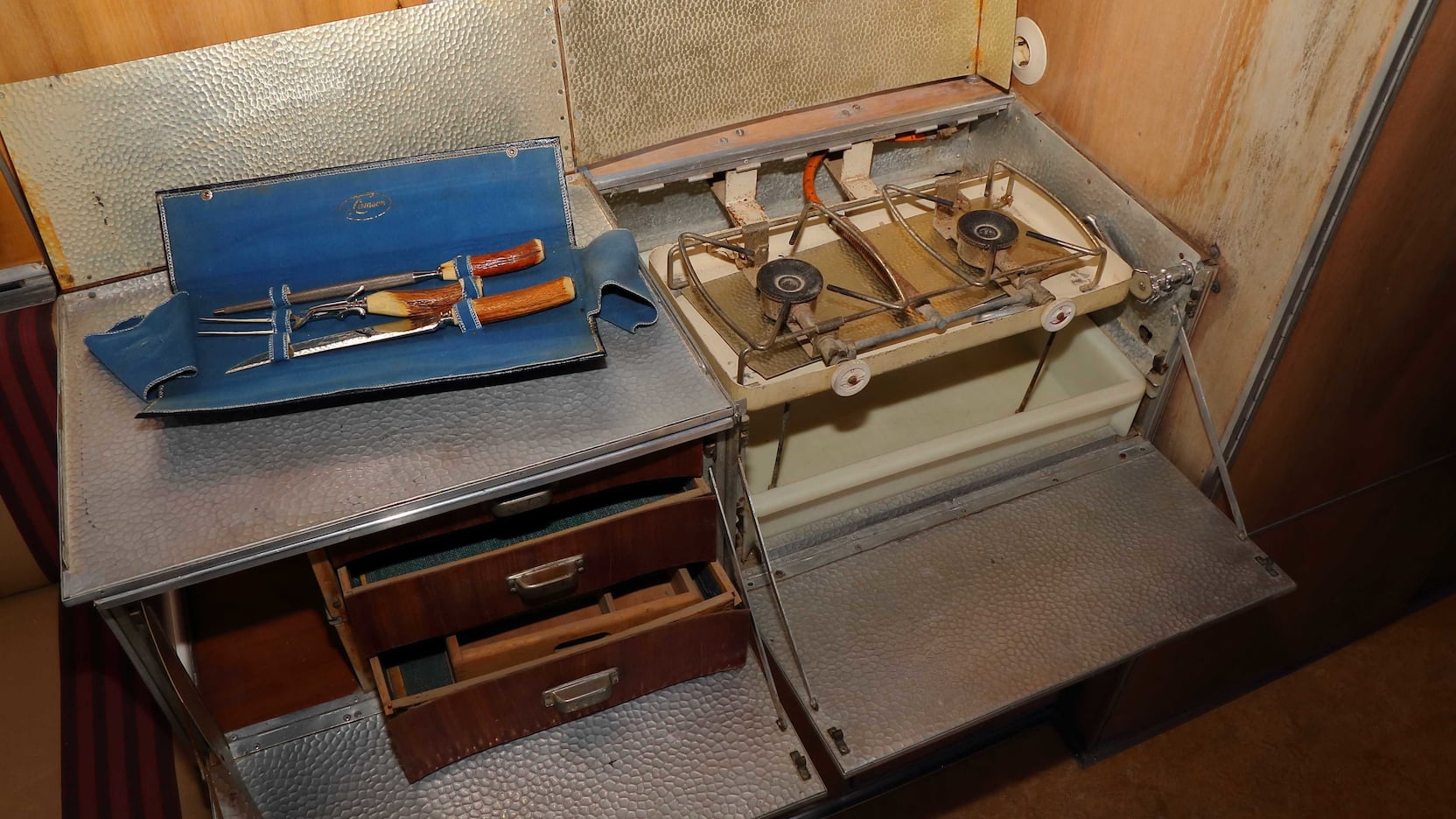 Just three of these rather interesting camper vans were made with Porsche 356 power, the example in our photographs being one of them.
A Porsche Camper for Sale
While its rather difficult to predict just how much this quite unique Porsche camper will sell for it could well represent an affordable way to become the contented owner of what might just prove to be one of the most enjoyable Porsche's one could hope to own.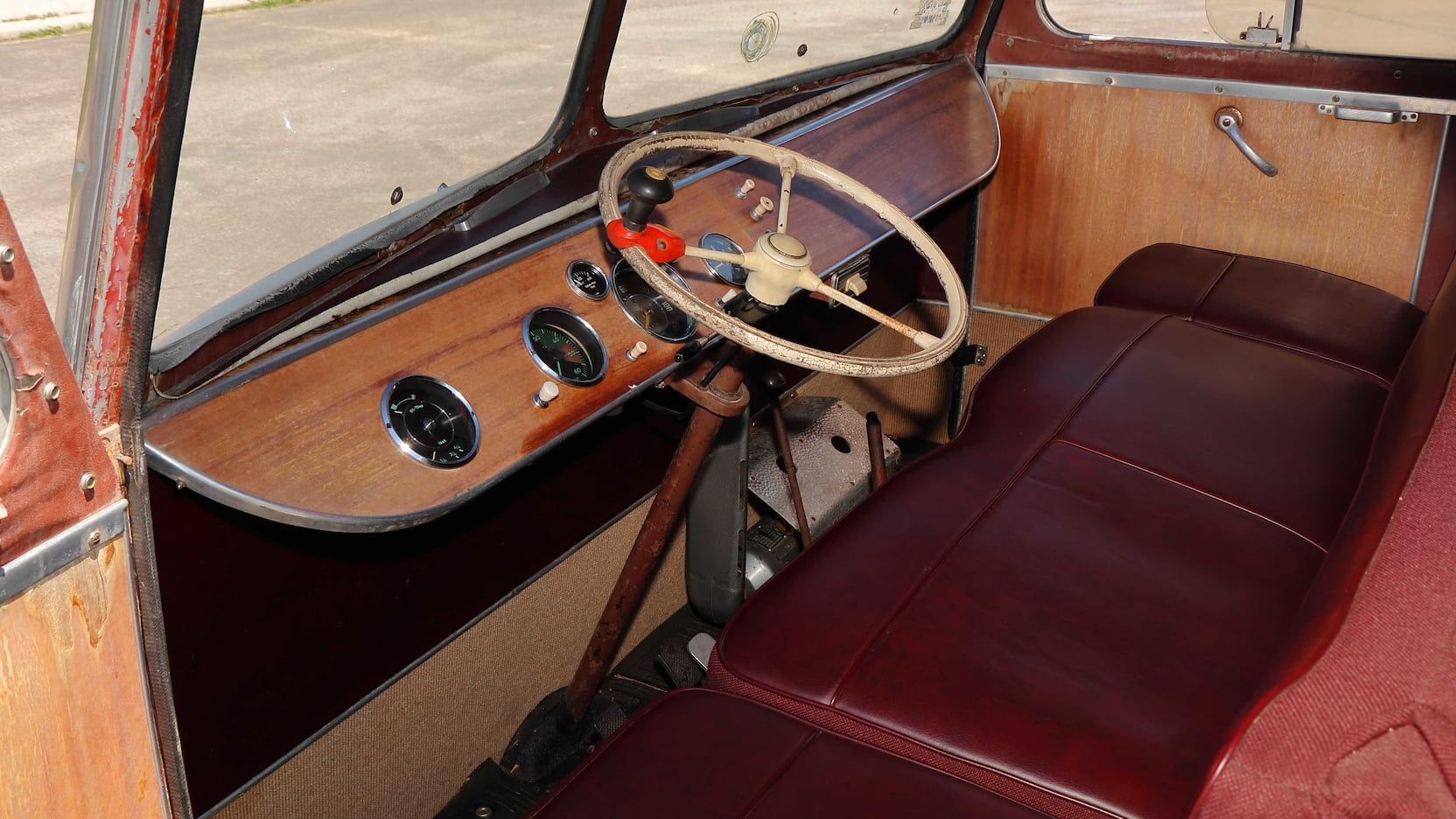 This particular vehicle is coming up for sale by Mecum Auctions at their Monterey 2019 sale, to be held over August 15-17, 2019.
You will find the sale page for this little gem if you click here.
This Porsche Tempo Mikafa camper has not been restored so it is believed to be in its original 1955 state and is titled as a "1955 Porsche". It is the only Porsche "Sport" example in the United States.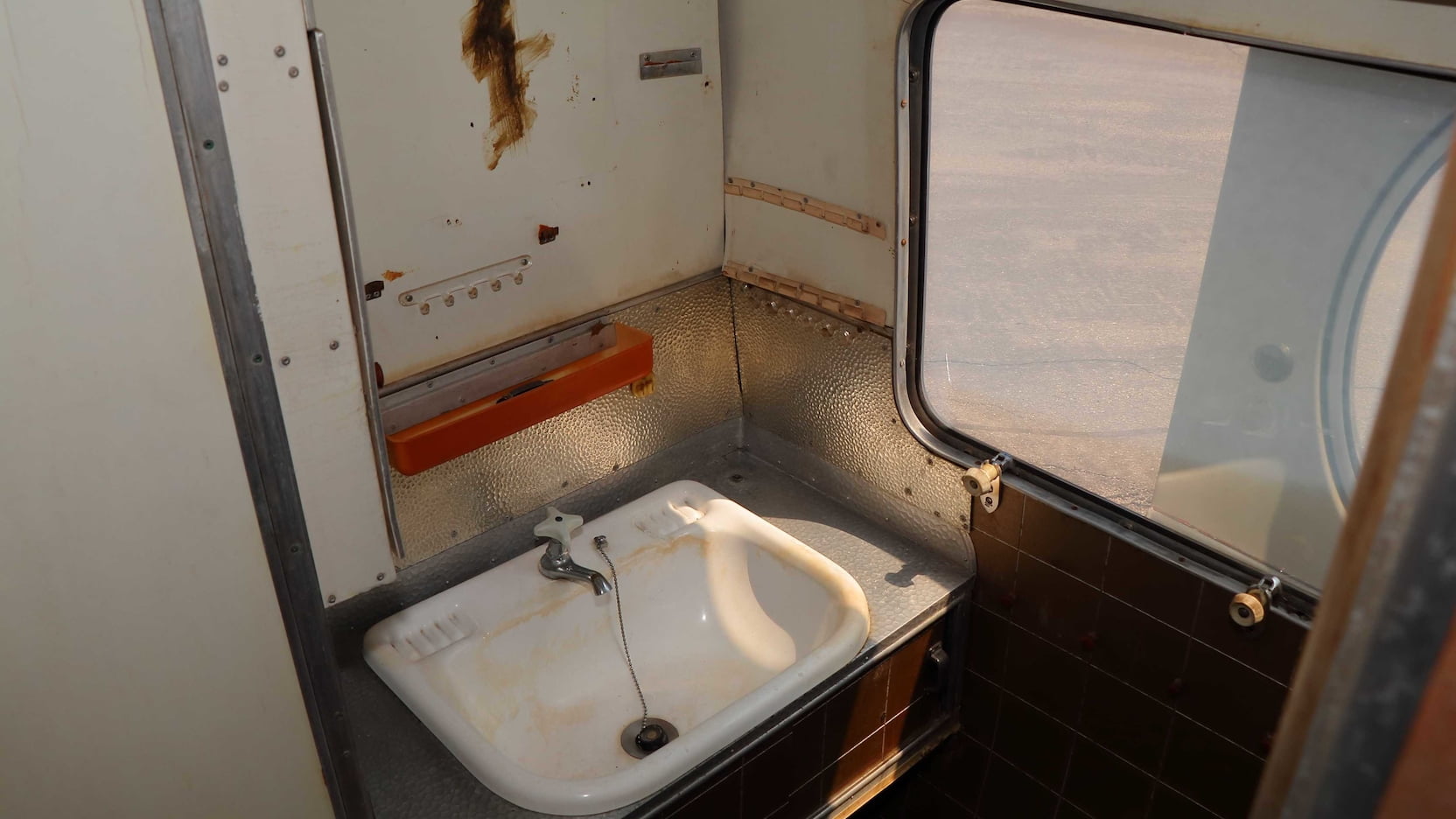 The vehicle not only has tea and coffee making facilities but cooking as well, and even has its own restroom facilities as well, making a 24 Hours Le Mans a breeze to do, or a cross country road trip. It has a full kitchenette with Electrolux refrigerator and has comfortable seating with fold out table.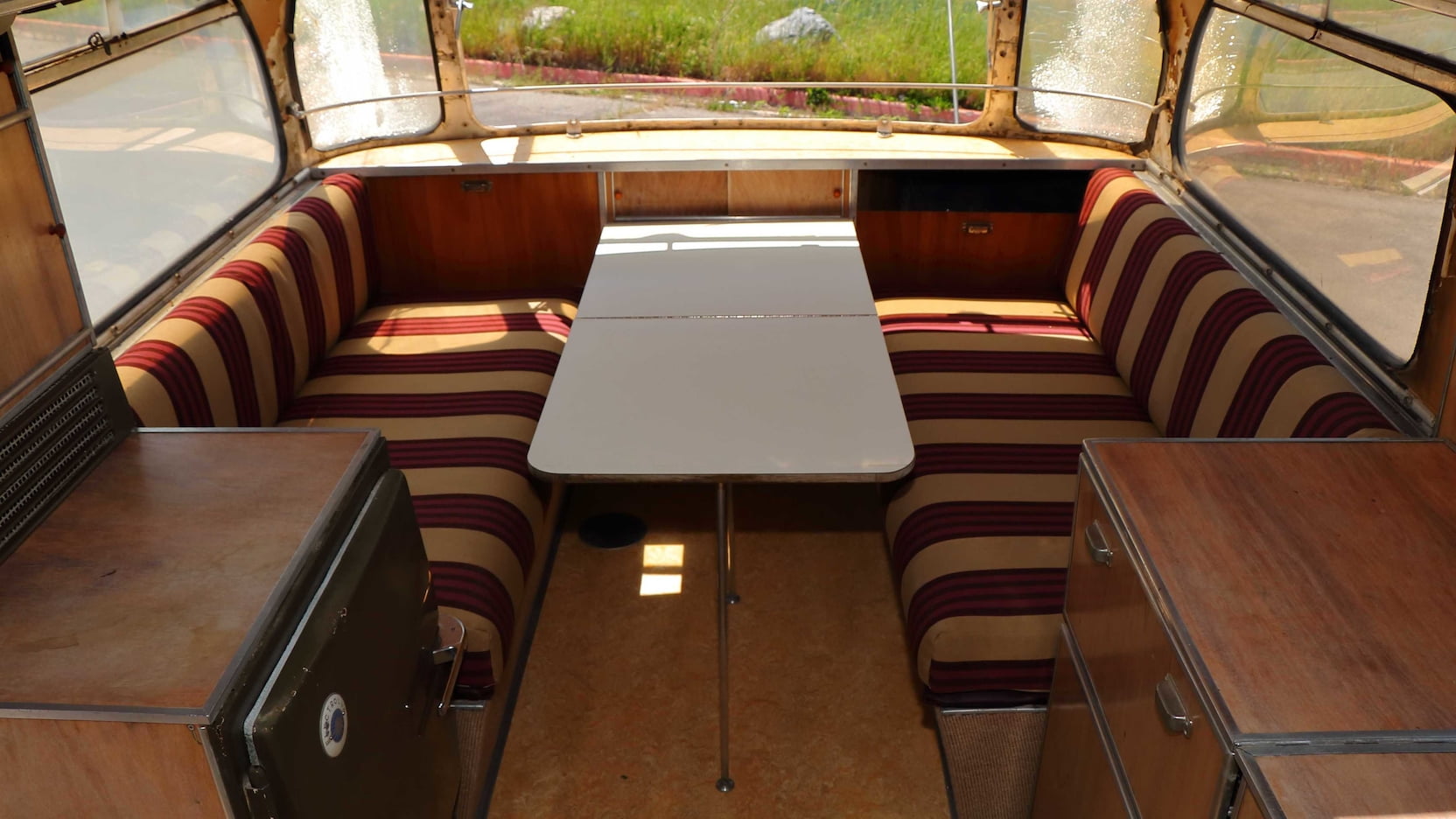 Externally the aluminum bodywork is painted in a tasteful two tone gray while the tires have whitewalls.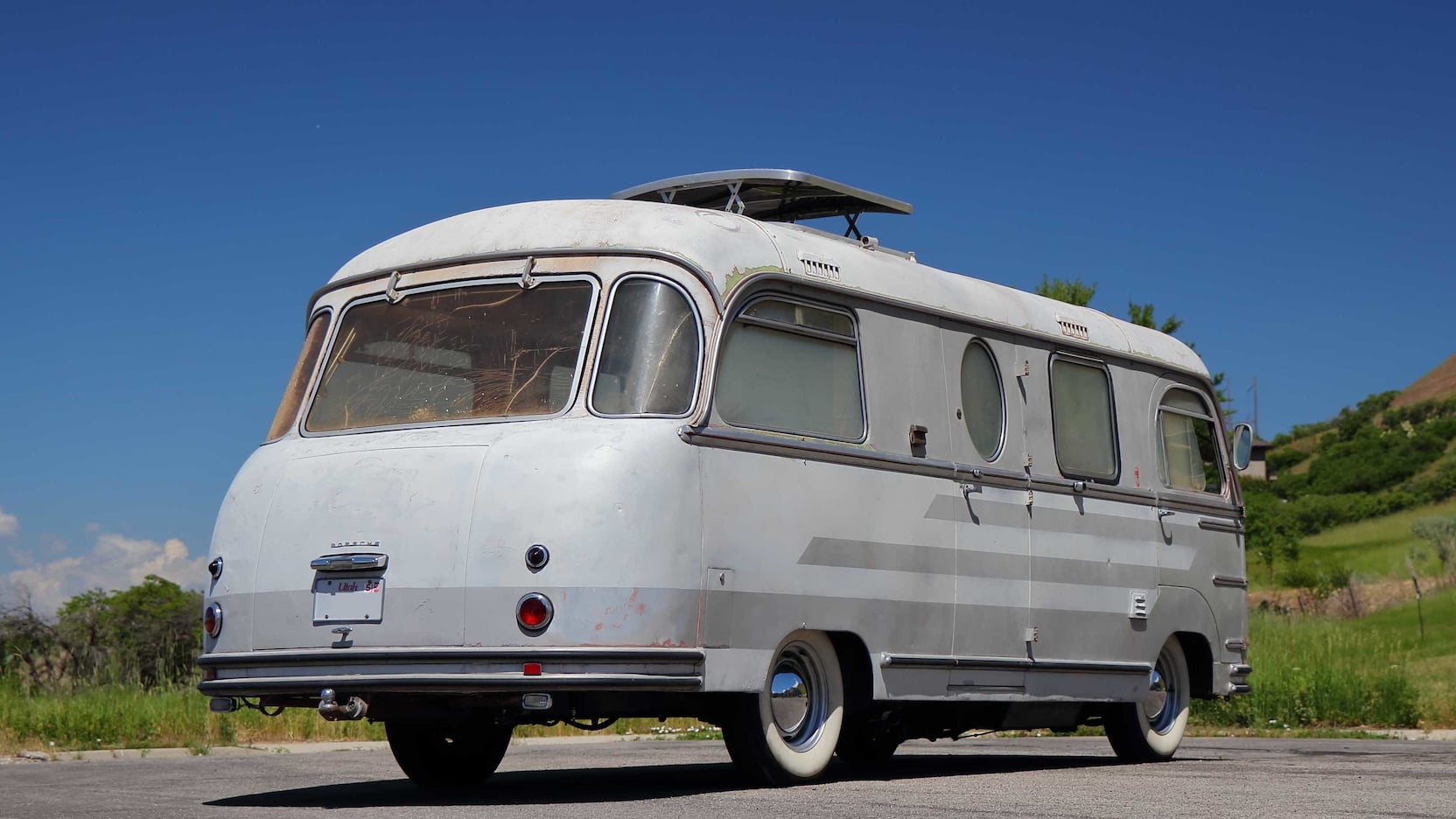 This is a vehicle I can imagine being a great deal of fun to travel in, whether its for a touring holiday, a weekend at the shooting range, or a fishing or hunting trip. Stylish, civilized, in fact it looks like it could provide a rather nice "glamping" experience.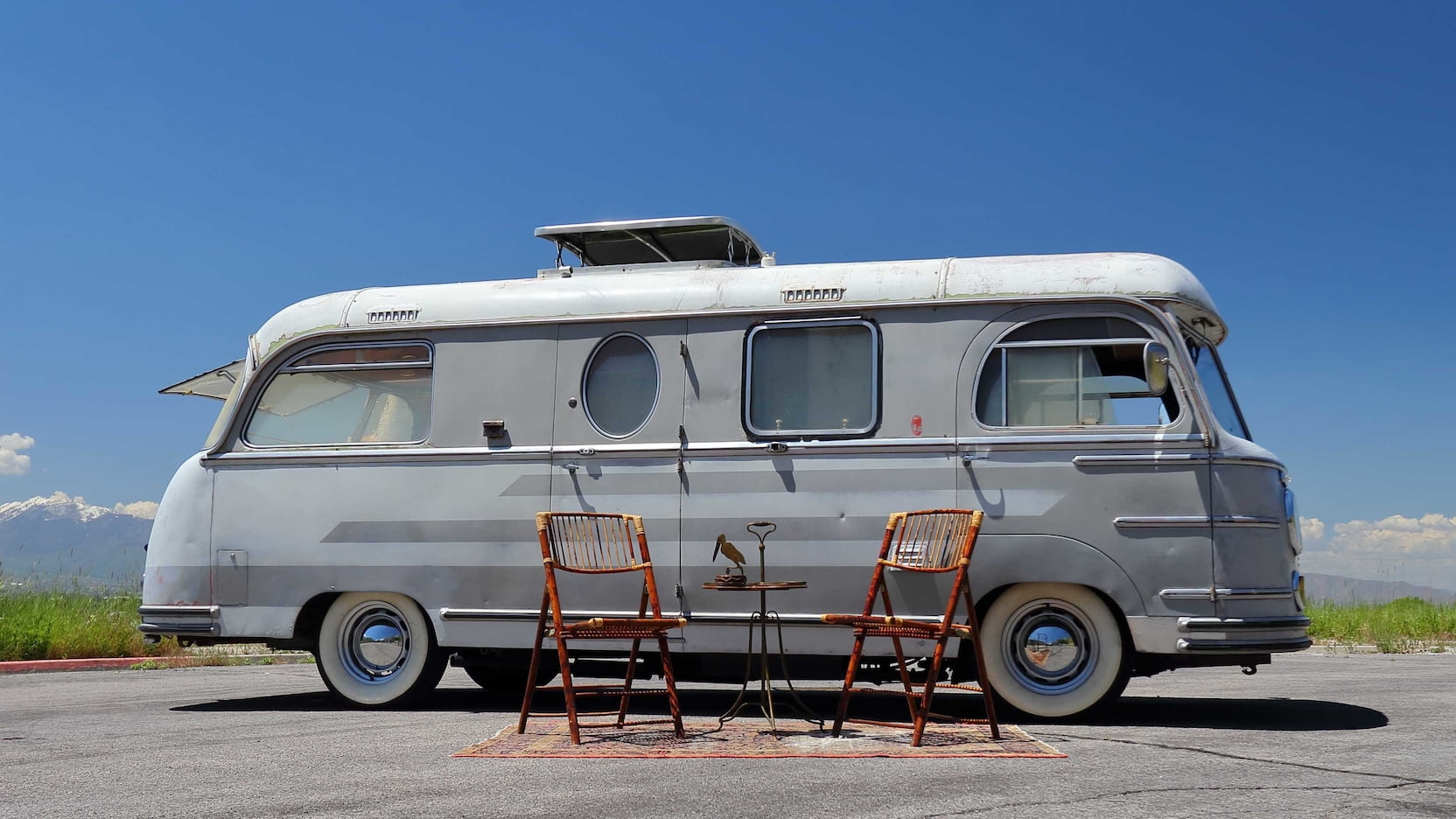 Photo Credits: Pictures of the Porsche Tempo Mikafa camper courtesy Mecum Auctions. Tempo Matador advertisement courtesy Geoff Penny & Co.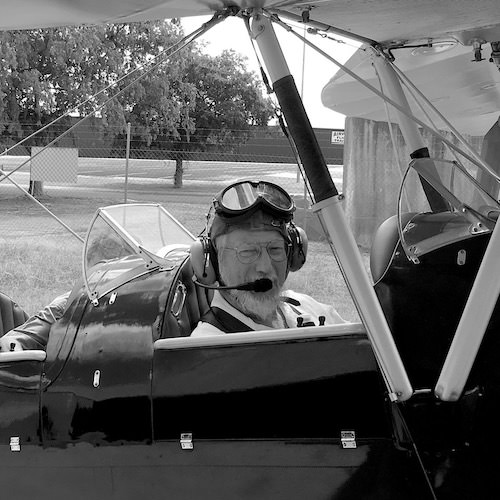 Jon Branch is the founder and senior editor of Revivaler and has written a significant number of articles for various publications including official Buying Guides for eBay, classic car articles for Hagerty, magazine articles for both the Australian Shooters Journal and the Australian Shooter, and he's a long time contributor to Silodrome.
Jon has done radio, television, magazine and newspaper interviews on various issues, and has traveled extensively, having lived in Britain, Australia, China and Hong Kong. His travels have taken him to Indonesia, Israel, Italy, Japan and a number of other countries. He has studied the Japanese sword arts and has a long history of involvement in the shooting sports, which has included authoring submissions to government on various firearms related issues and assisting in the design and establishment of shooting ranges.