If you can turn the hobby you are passionate about into your full time job then you are near certain to be very happy about going to work every day. Roy Weatherby was someone who accomplished exactly that. He was a "gun nut" as so many of us are reading this post. But Roy Weatherby went one step further, he was a creative "gun nut" and his creativity was expressed in creating wildcat hunting cartridges in the search for higher velocities, longer ranges, and optimum accuracy. In his garage shop Roy Weatherby created his now famous .270 Weatherby cartridge but that was back in the early 1940's when he was still working in the insurance business. But at the end of the Second World War Roy Weatherby had accumulated a bit of money and so in 1945 he quit the insurance business and opened a gun shop on the corner of Long Beach and Firestone Boulevardes in South Gate, California. His specialty was in building custom rifles.
Roy Weatherby worked hard and built quality rifles and he was also strategic in ensuring that, being in the right place to get movie star business, he put his rifles in the hands of prominent people such as movie stars.

Roy Weatherby's initial centerfire rifles were built on Brevex Magnum Mauser actions but he became intrigued by the Danish Schultz & Larsen rifle action and in 1956 had them building his .378 Weatherby Magnum rifles on their Model 54 action. If you get the opportunity to handle a Schultz & Larsen Model 54 or shoot one then jump at the chance because its quite a different shooting experience. The action has four rear locking lugs and the bolt lift is consequently a mere 45°. The action also features the four gas vent ports along the bolt similar to what we see on Roy Weatherby's own design that appears later.
Once Roy Weatherby was discovering manufacturing opportunities in Europe he began to use those that offered what he needed. When he designed his Mark V action he was able to contract with German maker J.P. Sauer to manufacture them. It was in the late fifties that Roy Weatherby became serious about adding a .22 rimfire rifle to his line of rifles. Most of us who own a centerfire hunting rifle also own a .22 rimfire for cheap practice, plinking and small game hunting. Roy Weatherby approached Beretta to see if they could make a suitable .22 rimfire for him. Beretta showed him their .22 rimfire with a view to badge engineering that but it was not what Roy Weatherby had in mind.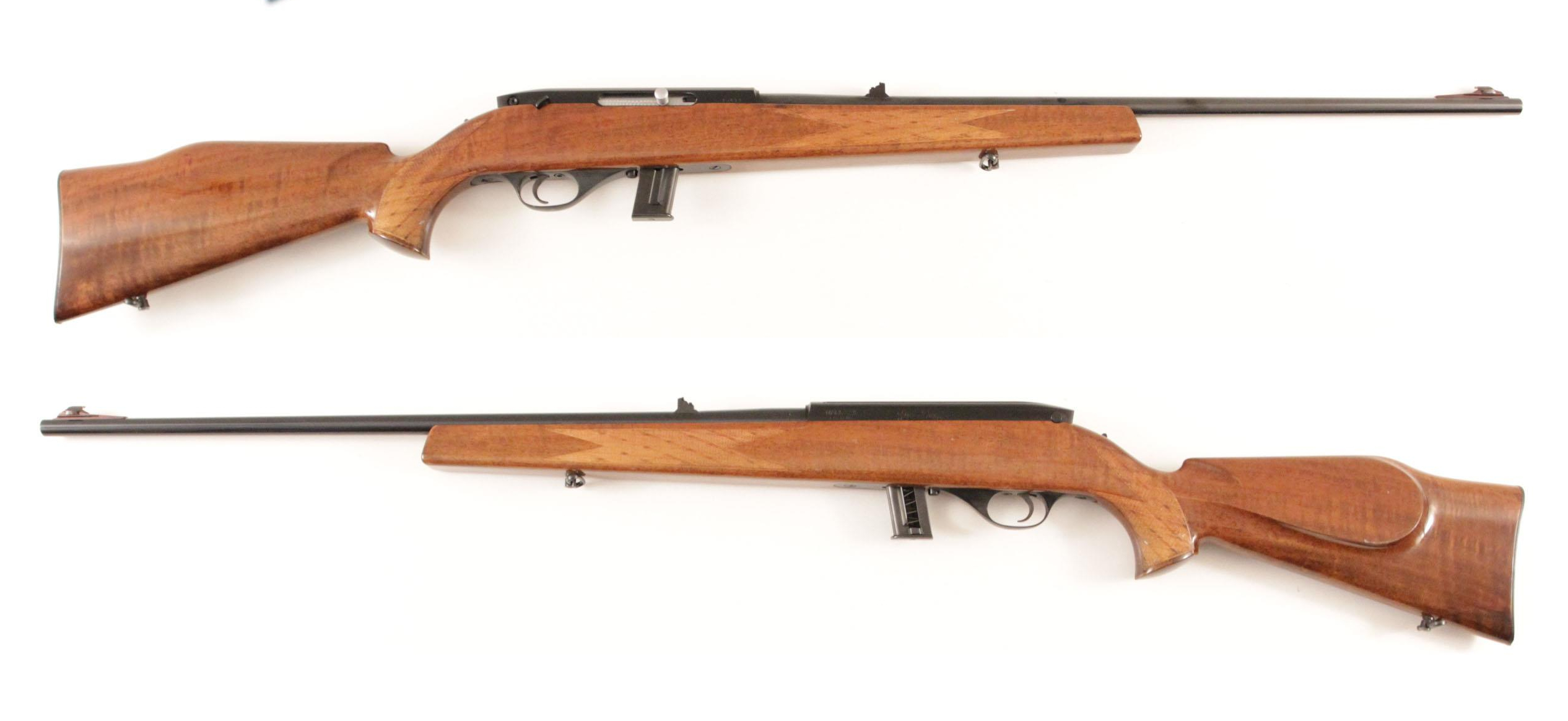 Roy Weatherby and Fred Jennie designed the .22 rimfire rifle they wanted and once negotiations with Beretta were finalized they began production of the first of the Weatherby rimfire rifles on their own design.
The new Weatherby XXII was debuted at the 1962 National Sporting Goods Dealer Show and pretty quickly Roy Weatherby had orders for 2500 rifles. In order to keep costs down and quality up Roy Weatherby's next move both for his rimfire rifle and his centerfire rifles was to investigate manufacturers in Japan. The Japanese share some national characteristics with the Germans and the pursuit of perfection is something that sets both nations apart. A suitable manufacturer was found in the Japanese KTG company and they produced the Weatherby rimfire rifles from 1967 until 1971 when production was shifted to Nikko Kodensha who made the rifles until production was shifted back to the United States and taken on by Mossberg in 1980. In 1983 Weatherby found the need to move production back to Japan. Weatherby's centerfire rifles at this time were being made by Japanese company Howa and in 1984 they were contracted to make the rimfires also until 1988 when Weatherby ceased rimfire rifle production altogether.

Although there was a hiatus in production of a Weatherby rimfire rifle the company decided to investigate the best possibilities of creating a new one that was not a semi-automatic like the previous ones. The makers of the most accurate rimfire rifles on planet Earth are J.G. Anschutz so Weatherby contacted them. Given the level of perfection Anschutz rifles are made at Weatherby decided that they did not need to re-invent the wheel but instead decided to use the Anschutz Model 64 bolt action and fit it into a Weatherby designed stock. This new Weatherby Mark XXII is the best rimfire Weatherby of them all and in tests consistently demonstrates ½MOA grouping or better. The stock fits well having the characteristic Weatherby shape with a rubber butt pad not for recoil absorption but to provide a non slip pad. In addition to their accuracy these rifles have a reputation for flawless quality of manufacture and are amongst the most desirable rimfire rifles one could own. They were made in .22lr which is the best choice for target work and in .17HMR which is the best choice for fox and vermin shooting.

The J.G. Anschutz made Weatherby Mark XXII is one of the best rimfire rifles available in the world. The second hand one in the two pictures above is coming up for sale by Rock Island Auction on 3rd November 2016. It is expected to sell for around USD$650-$900 so this could be an opportunity to pick up one of these superb rifles at a modest cost. The sale rifle is chambered for the .22lr.
You will find the sale page for this Weatherby Mark XXII if you click here.
Weatherby rifles have earned a reputation for quality and superb design, J.G. Anschutz rifles have earned a reputation for quality and superb accuracy. This rifle combines the best attributes of both.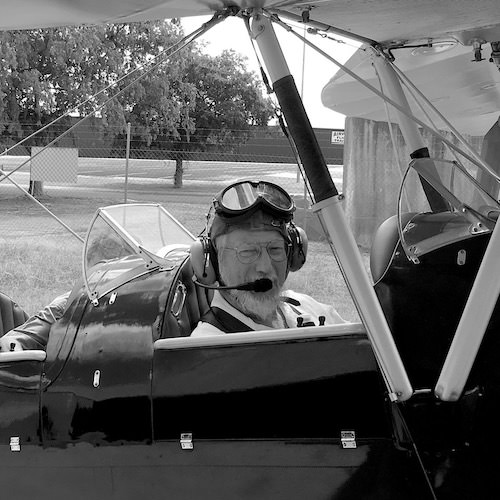 Jon Branch is the founder and senior editor of Revivaler and has written a significant number of articles for various publications including official Buying Guides for eBay, classic car articles for Hagerty, magazine articles for both the Australian Shooters Journal and the Australian Shooter, and he's a long time contributor to Silodrome.
Jon has done radio, television, magazine and newspaper interviews on various issues, and has traveled extensively, having lived in Britain, Australia, China and Hong Kong. His travels have taken him to Indonesia, Israel, Italy, Japan and a number of other countries. He has studied the Japanese sword arts and has a long history of involvement in the shooting sports, which has included authoring submissions to government on various firearms related issues and assisting in the design and establishment of shooting ranges.