Introduction: The Usefulness of a Time Machine
We are looking at a rifle that has an expected value of around USD$275,000-$375,000 and may well sell at auction for rather more than that. But when it was first sold back around 1876-1878 it was a "One of One Hundred" high grade version of the standard Model 1873 and sold for a modest USD$20.00 over the list price for a standard model. The lesson we see in this is that we all need a DeLorean fitted with a "Flux Capacitor" so that we can travel back through time and acquire a few rifles that will be high value collector's items when we return to good old 2018.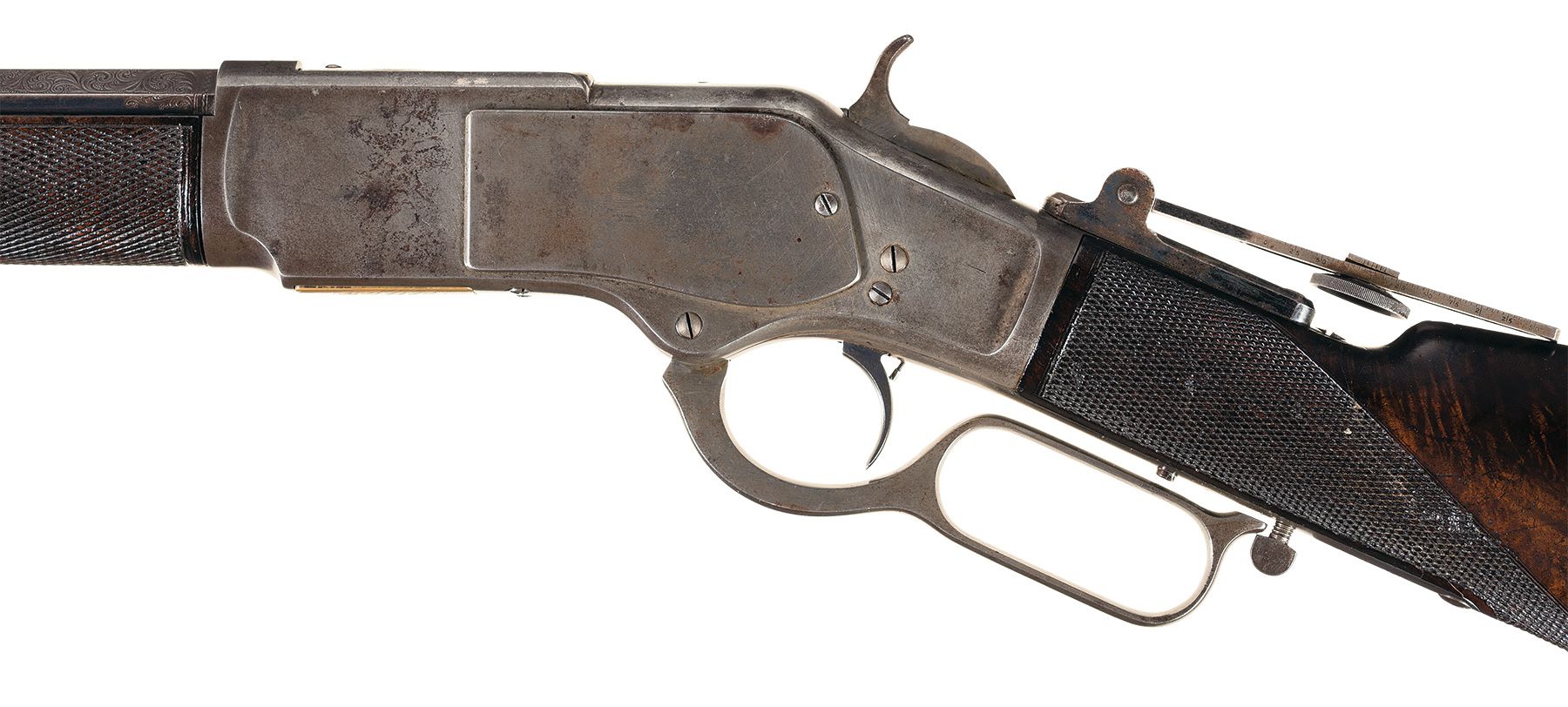 The only teensy weensy problem with that being that if everybody did it then the rifles would have scant collector value and our investments would not be worth so much. So the fact that we can't travel back through time ensures that rare and desirable rifles, such as this Winchester Model 1873 "One of One Hundred" are rare, and thus rather valuable.
The Winchester Model 1873
The Winchester Model 1873 was one of the main claimants to the title "The Gun That Won the West". It was first made chambered for the .44WCF cartridge (i.e. .44 Winchester Center Fire) more commonly known nowadays as the .44-40. In total around 720,000 Model 1873 rifles were made over a production span that began in 1873 and ended in 1923, a fifty year run. It didn't end there however and nowadays Winchester have put the Model 1873 back into production. You will find it at Winchester's web site if you click here.

One of the factors that helped the Model 1873 become popular was that Colt decided to also chamber their Single Action Army revolver in .44-40, meaning that a person could purchase a rifle and revolver or two that all used the same ammunition. That was a huge convenience and potentially a life saver in the "Wild West" of the 1870's and 1880's. Interestingly Winchester never chambered the Model 1873 in Colt's proprietary .45 Colt cartridge.
The "One of One Hundred" Rifles
The "One of One Hundred" rifles were available on special order. These were built on production barrels that produced above average accuracy. In some ways this situation makes them a bit like the "Super Grade" production Winchester Model 70's being made today or rifles we used to be able to get from Winchester's Custom Shop. They were a rifle that was a cut above the standard production rifles offering better finish, and better accuracy, at a moderately higher price. They sold for USD$20.00 more than the standard rifle and, although they were called "One of One Hundred", actually only eight of them were made.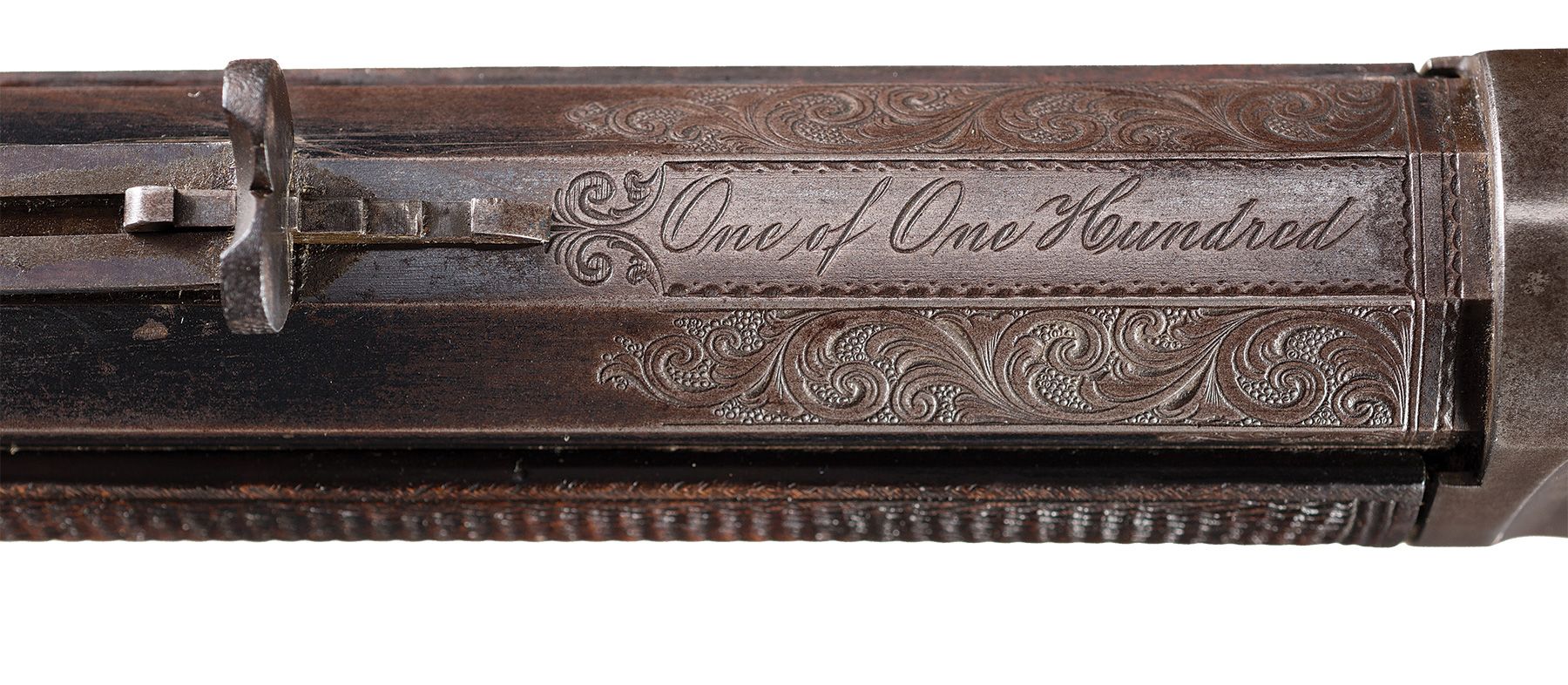 These two factors have worked together to ensure that the "One of One Hundred" Model 1873 rifles are among the most rare Winchesters for collectors to do battle over. This is because there are so few of these rifles in existence, and because they were not enormously expensive when sold, so they tended to be used, which ensured that the survival of mint examples would be even more unlikely.
R.H. Hepburn and this "One of One Hundred" Rifle

The "One of One Hundred" rifle we are featuring was purchased by a gentleman named Robert Hopewell Hepburn, who had his initials engraved on it after it had left the Winchester factory. It is believed that Mr. Hepburn put this rifle to good use and that he may have taken it with him on the "Collins exploratory expedition to the Amazon and Madeira Rivers of South America in 1878."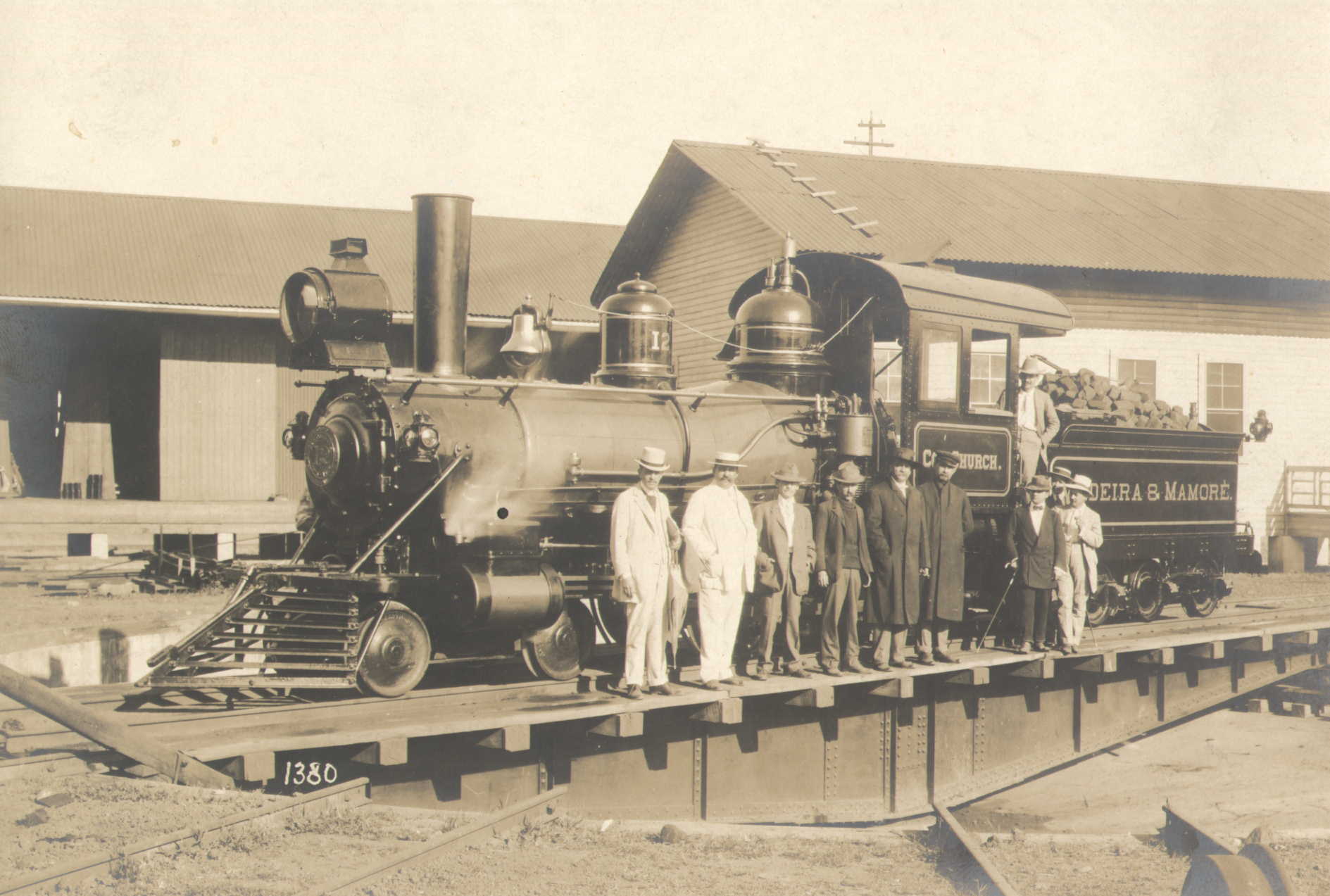 The rifle seems to have survived any adventures it might have had rather well, although the expedition itself proved to be a disaster. The aim had been to survey and thus pave the way for the construction of a railway to provide Bolivia with access to the Atlantic Ocean. In his  1913 thesis on the construction of the Madeira-Mamoré Railroad, Ralph Anderson Bennitt lays out the case for the building of this railroad. It turned out to be an unmitigated disaster and cost the lives of so many that it was named the "Devil's Railroad".
Robert Hopewell Hepburn went with the Collins Expedition and was in charge of surveys and the transport of materials by boat from Para, in Brazil. He later wrote an account of his adventures "Transportation on the Amazon and Madeira Rivers with The Disastrous American Expedition of 1878."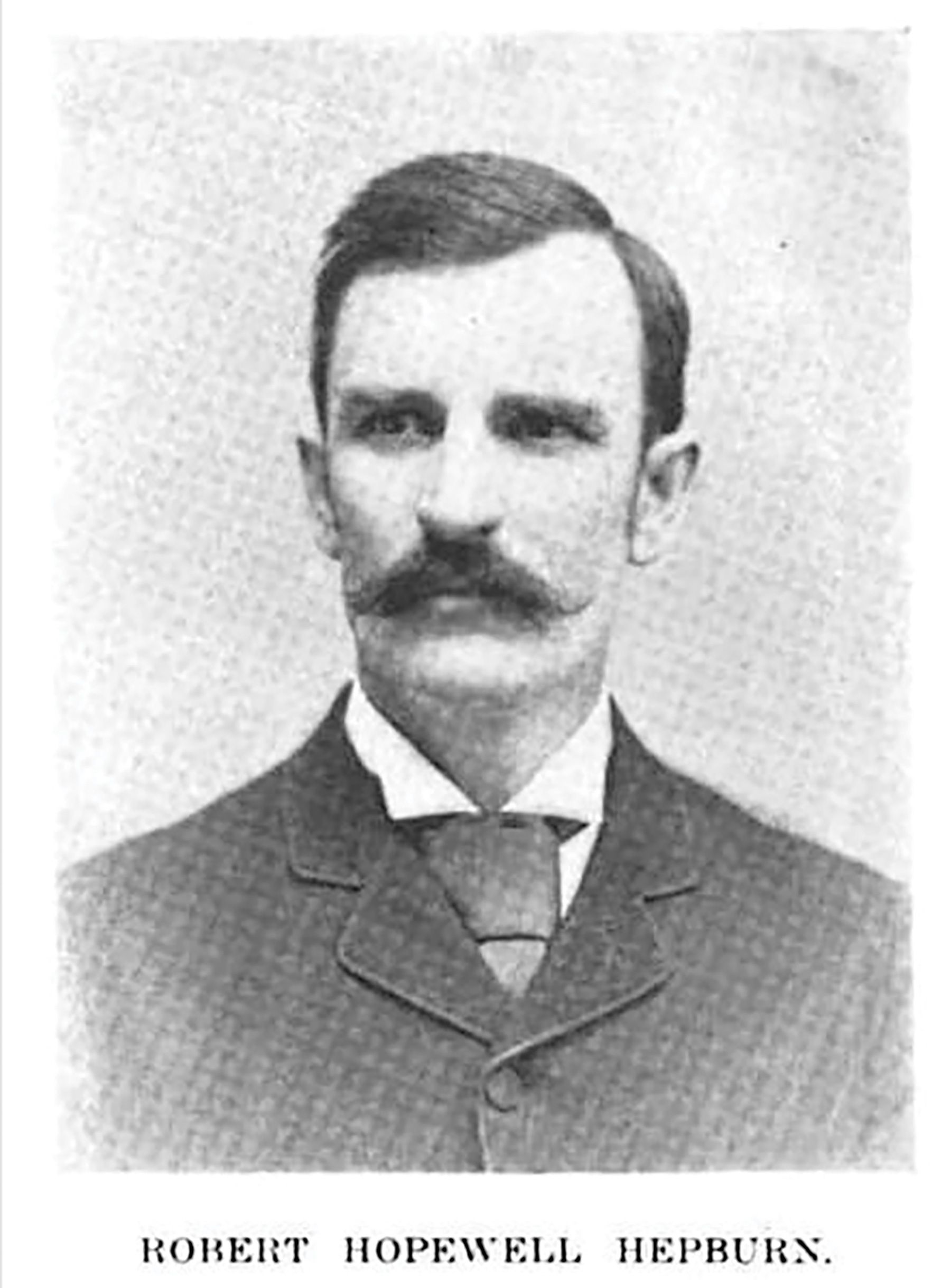 Of the 54 engineers who went with the Collins Expedition, Hepburn was one of the 26 who survived.
This Model 1873 "One of One Hundred"
Winchester Repeating Arms, Cody Firearms Museum document the last produced Model 1873 "One of One Hundred" made as: "Model 1873, serial number 27179",  "Type: Rifle, Barrel Type: Octagon, Barrel Length: 26 inches, Trigger: Set, Checkered stock, Casehardened" and "1 of 100".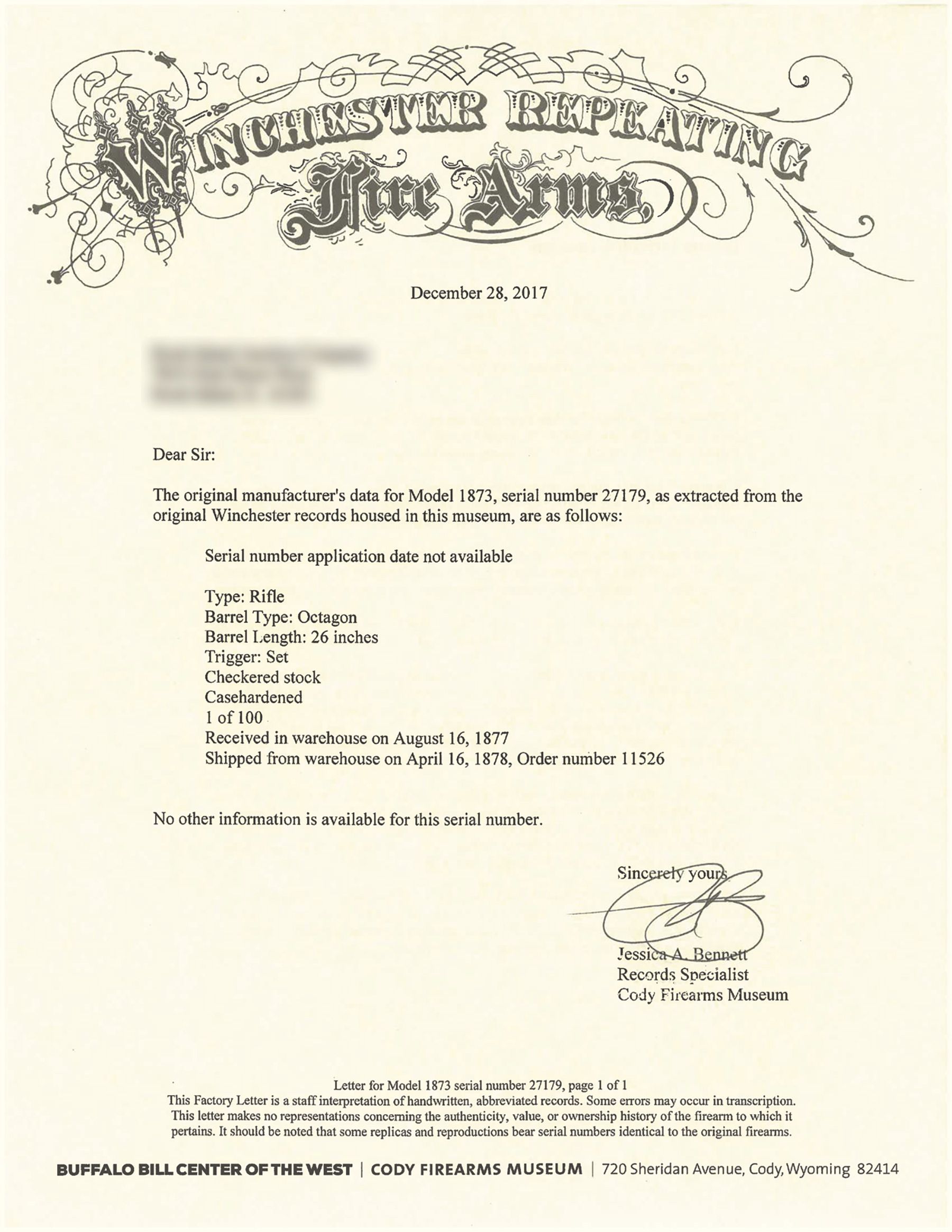 This rifle features the First Model receiver complete with dust cover retained by grooved guides. The forearm cap, receiver, dust cover, hammer, lever and crescent butt-plate are color casehardened, while the barrel and full length magazine are blued. The stock and forearm are made in fancy grade walnut with the old style Winchester checkering and piano finish.
The rifle is decorated with modest scroll and foliate engraving and is marked "One of One Hundred" on the top of the octagonal barrel between the receiver and rear sight.

The front sight is a sporting nickel silver blade complimented by a Western style buckhorn rear sight. In addition to these the rifle features a Winchester folding graduated peep sight with fifty minute graduations mounted on the receiver tang.

An interesting additional feature of this rifle is a butt mounted trap containing the four piece steel cleaning rod.

The rifle formed part of the collection of Frank R. Sweet and Arnold M. Chernoff.
The video below from Rock Island Auction takes us on a guided tour of this very rare rifle.
This rifle is coming up for sale by Rock Island Auction at their Premiere Auction which will be held from November 30th to December 2nd, 2018. This rifle will be offered for sale on December 2nd.
You can find the sale page for this rifle with further details if you click here.
Rock Island Auction describe the condition of this rifle as follows: "Fine. The barrel and magazine retain 40% plus of the original blue finish with the balance having aged to an attractive plum blue patina. The barrel shows edge wear on high points with smooth surfaces. The "One of One Hundred" marking on the top barrel flat and the scroll and foliate engraving on the muzzle and breech are crisp. The inlaid bands on the breech and muzzle are tarnished. The monogram and date on the bottom of the cartridge elevator are sharp. The case colors on the receiver, dust cover, hammer, lever, and crescent buttplate have faded to an attractive silver-gray patina. 20% of the original nitre blue remains on the loading gate. There is some shallow pitting on both sides of the receiver ahead of the side plates and several small spots of pitting on the upper edge of the side plates. The highly figured, fancy grade, walnut stock and forearm remain in fine overall condition with scattered, minor handling and storage dings. Most of the finish wear is confined to some dulling on the sides of the forearm. The checkered panels show light handling wear. This is a fine example of the rarest and probably most desirable variation of the Winchester Model 1873 rifle – the "One of One Hundred" rifle. This ultra-rare rifle would be a stand-out piece in the finest collection of Winchester rifles and is the very last "One of One Hundred" manufactured! Provenance: Frank R. Sweet; Arnold M. Chernoff; Carl Press Collection; The Robert M. Lee Collection."

Conclusion
This rifle is a very rare example of the Winchester Model 1873 "One of One Hundred" rifles. Opportunities to obtain one of these rare rifles do not come up often, and this rifle is the last of the eight "One of One Hundred" rifles made, and one of just six that are known to have survived. It is a fascinating piece of American history.

(All pictures courtesy Rock Island Auction except where otherwise noted).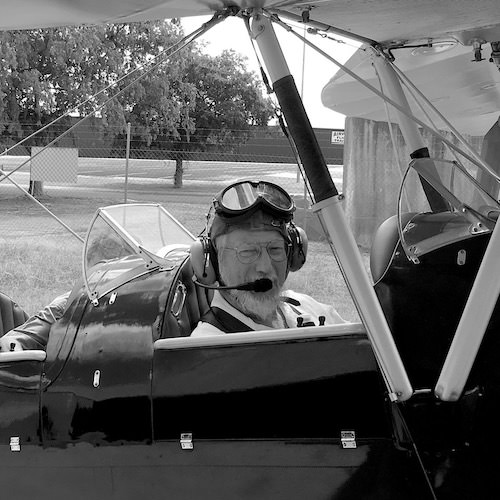 Jon Branch is the founder and senior editor of Revivaler and has written a significant number of articles for various publications including official Buying Guides for eBay, classic car articles for Hagerty, magazine articles for both the Australian Shooters Journal and the Australian Shooter, and he's a long time contributor to Silodrome.
Jon has done radio, television, magazine and newspaper interviews on various issues, and has traveled extensively, having lived in Britain, Australia, China and Hong Kong. His travels have taken him to Indonesia, Israel, Italy, Japan and a number of other countries. He has studied the Japanese sword arts and has a long history of involvement in the shooting sports, which has included authoring submissions to government on various firearms related issues and assisting in the design and establishment of shooting ranges.