Introduction: the Battue Rifle
A style of rifle we see rarely in the United States or places outside of Europe, such as Australia, is the battue rifle. The battue rifle is made to be the perfect rifle for shots on running game, it is a rifle type that combines the quick pointability of a shotgun with the power and range of a centerfire rifle. The word "battue" comes from the Latin "battere" from which we get the English word to "batter": it means to beat, and in this case refers to the use of beaters and/or dogs to drive the game towards the shooters.
The popularity of driven boar and deer shooting in Europe has led to most rifle manufacturers making rifles that are specifically designed for this style of shooting. Back in the 1960's the Browning over and under "Express" double rifle was one of the early purpose built rifles fitted with battue sights, which were a development of the British quarter rib with open "V" Express sight as found on double rifles. Nowadays the battue sights have become more sophisticated using optic fiber in both rear and front sights, something which makes them much better than the original open "V" rear sight and brass bead foresight. As an aside, a friend who is the contented owner of a Holland & Holland Royal double rifle has fitted an optic fiber front sight to it, and in response to any who might suggest he's a bit of a "Philistine" for doing such a thing he replies that his eyes are getting older and it makes hitting the buffalo in the right place so much easier.
Battue rifles are nowadays not just being made as eye-wateringly expensive double rifles but also in rather more affordable semi-automatic, straight-pull and even old fashioned bolt action rifles.
Enter the Winchester Model 70 Battue Rifle
Of all the rifles on earth I think the last one I ever expected to see produced as a battue rifle is the Winchester Model 70, the current model with the controlled round feed action as used on the much respected Pre-64 Model 70. I had long thought that was a shame, I think I would very much have liked to add a Model 70 with battue sights to my rifle safe, to sit next to my Model 70 in .300 Winchester Magnum. As the caliber for it my first preference would have been for the European 9.3x62mm, although I'm sure I could also live with one in something more mundane like 30-06. Such a rifle does not exist on the Winchester US website, and so I'd assumed that it did not exist, period. Then I happened to stumble upon the Winchester International website and, lo and behold, there was the rifle I had thought not to exist.

Winchester's Model 70 battue rifle is called the M70 Classic Hunter, and it combines the superbly made current production Winchester Model 70 action and stock with a 22″ barrel equipped with quarter rib battue rear sight, and a ramp with optic fiber front sight.
It would be good to see Winchester try importing even a modest number of these rifles into the US, Canada, Australia, New Zealand and possibly some African states: those wanting a rifle with the fastest open sights available could well be interested in such an offering.
The M70 Classic Hunter is of course not limited to the use of its battue sights but can also be fitted with a suitable riflescope in a quality set of quick detachable mounts such as the Talley double lever, (which I have fitted to my own Model 70).
Conclusion
Winchester's Model 70 Classic Hunter with its battue sights looks to be a superbly equipped rifle. It tips the scales at 3.1kg/6.8lb and the magazine holds five cartridges in regular calibers or three in magnum calibers. The stock is Grade 1 walnut and of course it has Winchester's MOA trigger, which is one of the best available.

The rifle can be had in 30-06, .300 Winchester Magnum, or .270WSM. The 30-06 and .270WSM rifles come with a 56cm/22″ barrel as standard but can be ordered with a 61cm/24″ barrel if desired. The .300 Winchester Magnum version can be ordered with a 66cm/26″ barrel and for that particular caliber that is what I'd recommend, it makes a .300 Winchester Magnum Model 70 a pleasant rifle to shoot by placing some weight strategically forward, reducing the muzzle blast, and providing optimal velocity for ammunition.
The battue style of rifle is one that has real potential for shooters who hunt fast moving game: hopefully it will be discovered in the United States and Canada as it already seems to be gaining some ground in Australia.
Picture Credits: All pictures courtesy Winchester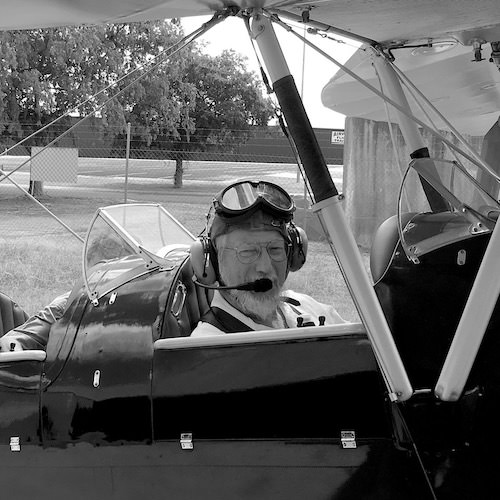 Jon Branch is the founder and senior editor of Revivaler and has written a significant number of articles for various publications including official Buying Guides for eBay, classic car articles for Hagerty, magazine articles for both the Australian Shooters Journal and the Australian Shooter, and he's a long time contributor to Silodrome.
Jon has done radio, television, magazine and newspaper interviews on various issues, and has traveled extensively, having lived in Britain, Australia, China and Hong Kong. His travels have taken him to Indonesia, Israel, Italy, Japan and a number of other countries. He has studied the Japanese sword arts and has a long history of involvement in the shooting sports, which has included authoring submissions to government on various firearms related issues and assisting in the design and establishment of shooting ranges.